The Role of Energy Storage in Advancing Solar Power
The energy industry has been turned upside down by the remarkable progress made in solar power. This sustainable and renewable alternative to traditional energy sources has brought about a wave of change. However, there is one perplexing challenge that solar energy faces – its intermittent nature due to its reliance on sunlight availability. But fear not, for there is a burst of hope in the form of energy storage systems.

These technological marvels enable us to capture and store excess electrical energy generated by solar panels during their peak production periods. By hoarding this surplus energy for future use, we can ensure an uninterrupted supply of electricity even when the sun decides to take a break. These storage systems come in various forms – from batteries to thermal energy storage solutions – each with their own unique advantages and applications.

Batteries have emerged as popular choices for small-scale residential installations owing to their compact size and ease of installation. They empower homeowners to stash away extra electricity produced during sunny days for use at night or when clouds loom over our heads. Moreover, continuous advancements in battery technology have resulted in improved efficiency and reduced costs, making them an enticing option for consumers and businesses alike.

On a grander scale, utility-scale solar power plants deploy more intricate storage systems like thermal energy storage (TES). TES magnificently stores excessive heat generated by concentrated solar power plants using substances such as molten salts or other materials known for retaining heat exceptionally well. This stored thermal energy can then be converted into electricity whenever required, allowing these plants to consistently generate power regardless of Mother Nature's whims.

The integration of advanced energy storage systems with the brilliance of solar panel technology has propelled renewable sources like solar power towards greater efficiency and reliability than ever before seen. As we delve deeper into exploring innovative solutions within this field, we anticipate further breakthroughs that will drive down costs while enhancing overall system performance exponentially. With tireless research efforts focusing on improving both hardware components and software control systems within these integrated setups, we are rapidly approaching a future that is both sustainable and powered by the pristine energy of the sun.
Harnessing the Power of Solar Energy for a Sustainable Future
Embracing the Enigma of Solar Energy for an Enduring Future

The elusive enigma of solar photovoltaic technology has paved the way for solar energy to become an increasingly captivating and tenable renewable power source. However, amidst its enigmatic nature lies a perplexing challenge – its intermittent essence that is perpetually dependent on the capricious whims of sunlight availability. Yet, in this realm shrouded with ambiguity, battery storage emerges as a beacon of hope. These systems have emerged as pivotal solutions to amass surplus energy generated during peak hours of luminosity and disperse it when required, ensuring a more robust and unswerving supply of pristine energy.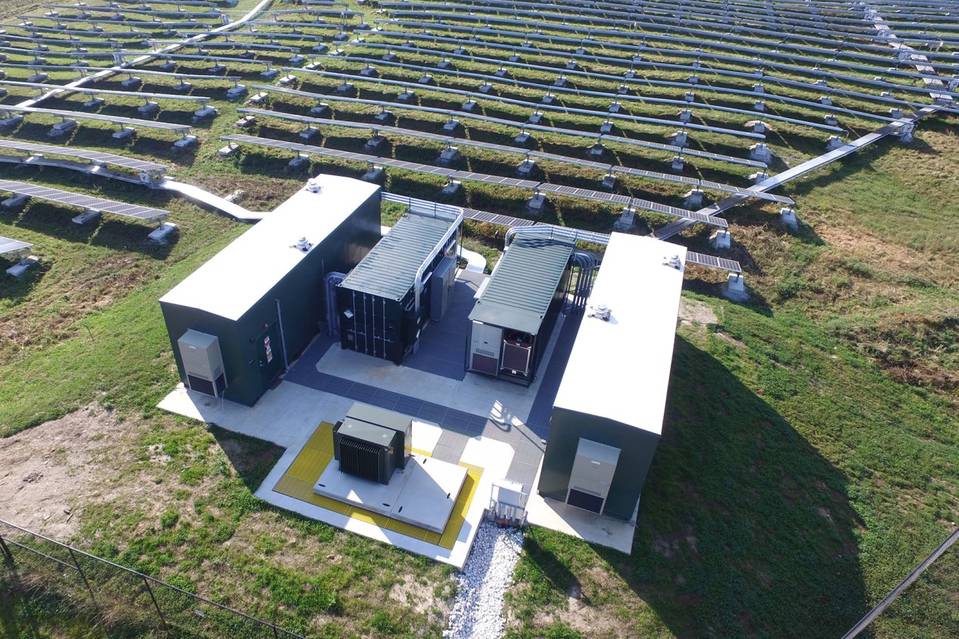 Simultaneously, thermal systems wield their own mystifying allure in unraveling the potential locked within solar power for our sustainable future. These ingenious systems employ arcane thermal energy storage technologies to apprehend and hoard heat from our celestial orb; thus enabling us to harness said warmth for myriad applications like water heating or electricity generation even during sunless days or moonlit nights. The ceaseless advancements in solar thermal energy storage have revolutionized their efficacy and reliability, rendering them indispensable components requisite for satiating our burgeoning appetite for power.

Both battery storage systems and thermal marvels are transforming how we unlock the true potential inherent within solar might. As lithium-ion batteries burgeon into evermore cost-effective entities boasting unwavering efficiency levels, they furnish high-energy density solutions capable of housing copious amounts of electricity birthed by radiant panels that bask beneath golden rays above. In kindred fashion, innovations spearheaded within solar thermal energy reservoirs empower us to extract stored heat – another invaluable resource harnessed through these ephemeral rays. By merging these two storied spheres with our trusty allies – photovoltaic panels – we amplify efficiency while delivering unsullied currents imbued with steadfast dependability; satisfying our escalating demand for sources teeming with sustainability.

To encapsulate the essence of this discourse, it is impossible to overstate the role played by battery storage systems and strides made within solar thermal technology when we contemplate unraveling the enigma that is solar energy for our sustainable future. These groundbreaking innovations empower us to surmount key restraints entwined with intermittent renewable resources like sunlight's capricious nature or undulating demands throughout diurnal cycles, while concurrently bestowing upon us a pristine current that remains unwaveringly reliable – available at any fleeting moment necessitated.
Exploring Innovative Solutions for Solar Energy Storage
As the demand for renewable energy resources continues to soar, the quest for cutting-edge solutions in solar energy storage becomes increasingly crucial. The perplexing nature of solar power lies in its intermittent reliance on sunlight availability. However, by unveiling ingenious storage mechanisms, we can effectively hoard surplus solar energy produced during peak production periods and draw upon it when required.

Amongst the potential saviors in this pursuit is battery storage systems – a ray of hope that allows us to retain excess electrical energy generated by solar panels and utilize it during times of diminished or absent sunlight. The realm of battery technology has witnessed remarkable advancements over recent years, yielding heightened-energy density and enhanced efficiency. With these thrilling breakthroughs, we can now stockpile larger quantities of energy within confined spaces, thus rendering our solar systems more dependable and proficient.

Yet another avenue worth exploring is thermal storage systems as an alternative means to store solar power. These extraordinary creations harness heat from the sun's rays and preserve it within mediums like molten salts or phase-change materials. This stored warmth then fuels electricity generation even amidst unfavorable conditions devoid of direct sunlight. Thermal storage not only affords us a reservoir for storing such vitalized energy but also grants a superior capacity compared to traditional battery technologies – an aspect that adds further intrigue to this captivating domain.

By embarking on ventures that delve into innovative concepts like battery and thermal storage, we have the potential to heighten both efficacy and reliability within our existing solar energy frameworks. These exciting advances empower us with better control over fluctuations in supply-demand dynamics while simultaneously diminishing dependence on non-renewable sources for generating electricity. The ability to adeptly accumulate the bountiful harvest reaped by our diligent array of solar panels ensures continued access to clean and sustainable power even amid instances characterized by scanty daylight or surges in high-powered consumption demands.
The Evolution of Solar Panel Technology and Energy Storage
f energy. With each advancement, we are presented with new possibilities and opportunities to harness the power of the sun in a more efficient and reliable manner.

The Department of Energy's recognition of the need for efficient energy storage is crucial in overcoming the intermittency that comes with renewable energy sources like solar and wind. By investing in stationary energy storage systems, we can ensure that excess solar energy generated during peak periods can be stored and utilized when needed most.

One exciting technology on the horizon is compressed air energy storage (CAES). This innovative solution utilizes excess electricity from solar panels to compress air, which is then stored underground in caverns. When demand for electricity rises, this stored compressed air can be released, powering turbines to generate electricity. The scalability of CAES allows us to store larger amounts of renewable energy while maintaining stability within our grid system.

In addition to advancements in storage technology, improvements have also been made in solar panel efficiency. Through innovations in materials and manufacturing processes, modern solar panels are able to convert sunlight into electricity at higher rates than ever before. This increased efficiency means greater output from each individual panel, making solar power a more viable option for meeting our growing global energy demands.

Looking towards the future, it is clear that both solar panel technology and storage solutions will continue to evolve hand-in-hand. The cost of solar panels continues its rapid decline, making them increasingly accessible for individuals and businesses alike. Furthermore, as our understanding of large-scale energy storage improves over time, we will be better equipped to capture and store even larger quantities of clean renewable energy.

In conclusion, it is evident that the combination of evolving technologies within both solar panel design and stationary energy storage systems holds great promise for a sustainable future powered by abundant clean sources such as sunlight. Solar power has become an integral component within our transition towards cleaner forms of energy on a global scale.
Enhancing Efficiency and Reliability with Advanced Solar Energy Storage Systems
Amplifying Efficiency and Dependability through Cutting-Edge Solar Energy Storage Systems

The realm of solar energy generation has witnessed remarkable progress in recent times, all thanks to the impressive strides made in solar panel technology. However, the intermittent nature of sunlight presents a formidable challenge when it comes to its widespread adoption. This is precisely where energy storage swoops in to save the day. By stockpiling surplus energy produced during peak sunlight hours, we can effectively utilize it later on during periods of low sunlight or high electricity demand.

An indispensable facet that renders advanced solar energy storage systems crucial lies within their capacity to augment efficiency and dependability. Traditional silicon-based solar cells exhibit certain limitations with respect to capturing and converting sunlight into usable electrical power efficiently. Nevertheless, by integrating battery storage solutions into the equation, any excess energy generated by these cells can be securely stored away for utilization at times when there's an increased clamor for electricity.

What's more, incorporating effective storage mechanisms also ensures seamless integration of renewable sources like solar power into existing electrical grids. The ever-fluctuating nature of solar power production poses a potential strain on grid stability if not managed prudently. With sophisticated storage systems at our disposal, we gain the ability to store excessive amounts of solar power during low-demand periods and subsequently release it back onto the grid whenever required – thereby balancing supply and demand while alleviating undue stress on established infrastructure.

On top of improving efficiency and reliability, another notable advantage stemming from advanced storage system implementation centers around making renewable energies more accessible across diverse populations. The cost associated with traditional energy sources often surpasses that incurred from harnessing renewables such as solar power due primarily to initial installation expenses related to equipment like panels or turbines. However, by deploying efficient storage solutions strategically, any superfluous daylight-generated energy can be stashed away effortlessly for future use without solely relying on exorbitantly priced backup generators or fossil fuel-dependent alternatives.

All things considered, as breakthroughs in solar cell technology continue to evolve alongside the advancement of battery storage capabilities, we inch ever closer to tapping into the boundless potential offered by clean and sustainable energy sources like solar power. By proactively addressing intermittency concerns through adept utilization of advanced storage systems – guaranteeing a steady supply even when sunlight isn't readily accessible – we effectively pave the way for a future where solar energy emerges as an affordable and attainable option for meeting our burgeoning energy requirements.