As electricity costs increase in Texas and Houston, more residents turn to solar power.
Solar energy is the fastest growing energy source in Texas, after rising 70% year-over-year in May, according to Texas Electric Reliability Council, which supplies 90% of the state's energy. .
"By 2050, the world's population will consume 20% more energy than we do today, and we need more, not less, energy sources to meet this demand with fewer emissions," the Greater Houston Partnership told its energy transition of 2021. report. "We need to invest in new energy sources and decarbonization technologies that provide humans with clean, affordable and reliable energy to drive our future."
Solar panel permits for single-family residential homes in Houston have increased over the past two years, according to a city data analysis conducted by Rice University's Kinder Institute for Urban Research. Permits were issued for 2,408 city addresses in 2021, compared to 719 in 2019.
The fourth quarter of 2021 recorded the highest total permits in a single quarter to date, with 734 permits issued.
Solar panel facilities are also located in smaller cities such as Bellaire and West University Place, according to Houston-based solar energy specialist Gage Mueller. Between June 1, 2021 and June 1, 2022, 18 permits were issued at Bellaire and 15 at West University Place.
Texas 'power grid has been tested repeatedly over the past two years. Between the winter storm of February 2021, which caused blackouts, and the more recent voltage of heat waves that caused record energy demand, new options for energy sources are in high demand, said Dori Wolfe, coordinator of Solar United Neighborhoods, a nonprofit organization. group that arranges collective purchases of domestic solar installations.
The cost of electricity for residents has risen 10 percent in the past year, according to the U.S. Energy Information Administration. The average cost of electricity rose to 12.8 cents per kilowatt hour in March. EIA data shows that the average Houston home consumes 1,300 kilowatt hours per month, which would mean nearly $ 2,000 a year in electricity if costs remain stagnant.
The increase in the electricity bill can be attributed, in large part, to an increase in the price of natural gas as well as increased demand in the summer, according to ERCOT. As the population of Texas increases, so will the demand for energy.
Energy demand reached record levels in June. On June 12, Texas power consumption peaked, reaching approximately 75 gigawatts of electricity for the first time, according to ERCOT. One gigawatt of energy is enough to power 850 homes in Texas a month; the previous record was set in 2019, when 74.8 gigawatts of electricity were recorded.
To boost more home facilities, Texas offers incentives, including tax exemptions and tax credits, Mueller said. While solar panels increase the appraisal values ​​of homes, homeowners are not expected to pay higher taxes, he said.
"So you earn the value of the appraisal, but you don't earn it in property taxes," Mueller said.
When installed in conjunction with a generator and / or home battery supply, solar power reduces dependence on grid residents, Mueller said.
"Solar is like the difference between renting your house or owning it," he said.
An increasingly popular solution to reduce the electricity bill are rooftop solar panels, Wolfe said.
"What we're seeing here in Houston is that it offers you a return on your investment of 12 to 15 years, depending on your situation," he said.
Despite the increase in production, solar energy accounted for approximately 5% of the electricity generated in 2021, according to ERCOT. Between January and May this year, the state's electricity grid has diversified. Natural gas and coal, which previously accounted for more than half of Texas 'electricity generation, account for 47% of the grid. Wind power accounts for the largest portion of Texas 'grid, contributing a third of all electricity generated to the state, according to ERCOT fuel reports.
In May, solar power production produced 2,390 gigawatts per hour of energy, just under half of the coal it generated that month in Texas.
On April 22, the Texas Environmental Quality Commission granted permits for the county's largest urban solar farm, located in the Sunnyside community of Houston. The Sunnyside solar project will be built on 240 acres of an old landfill on the south side of Houston, east of the freeway. 288.
The solar farm is expected to produce enough energy to power about 5,000 homes, according to Houston City officials. The plant will be divided into two sections: a 50-megawatt array of solar panels will produce energy as part of the larger grid, while a smaller 2-megawatt array will sell electricity exclusively to local residents.
The Sunnyside solar project comes after Houston launched its first solar cooperative in 2021, Solar United Neighbors. The cooperative is designed to make conversion to solar energy more affordable through bulk purchases, allowing home and business owners in and around Houston to select a single solar company to complete the facility. In January, the Houston Solar Cooperative had 294 participants.
"The cooperative will allow business owners in and around the city of Houston to join the growing community of people who take control of their energy bills and improve network resilience by leveraging of solar energy, "said Hanna Mitchell, director of SUN's Texas program. , in a press release.
What are the 2 main disadvantages to solar energy?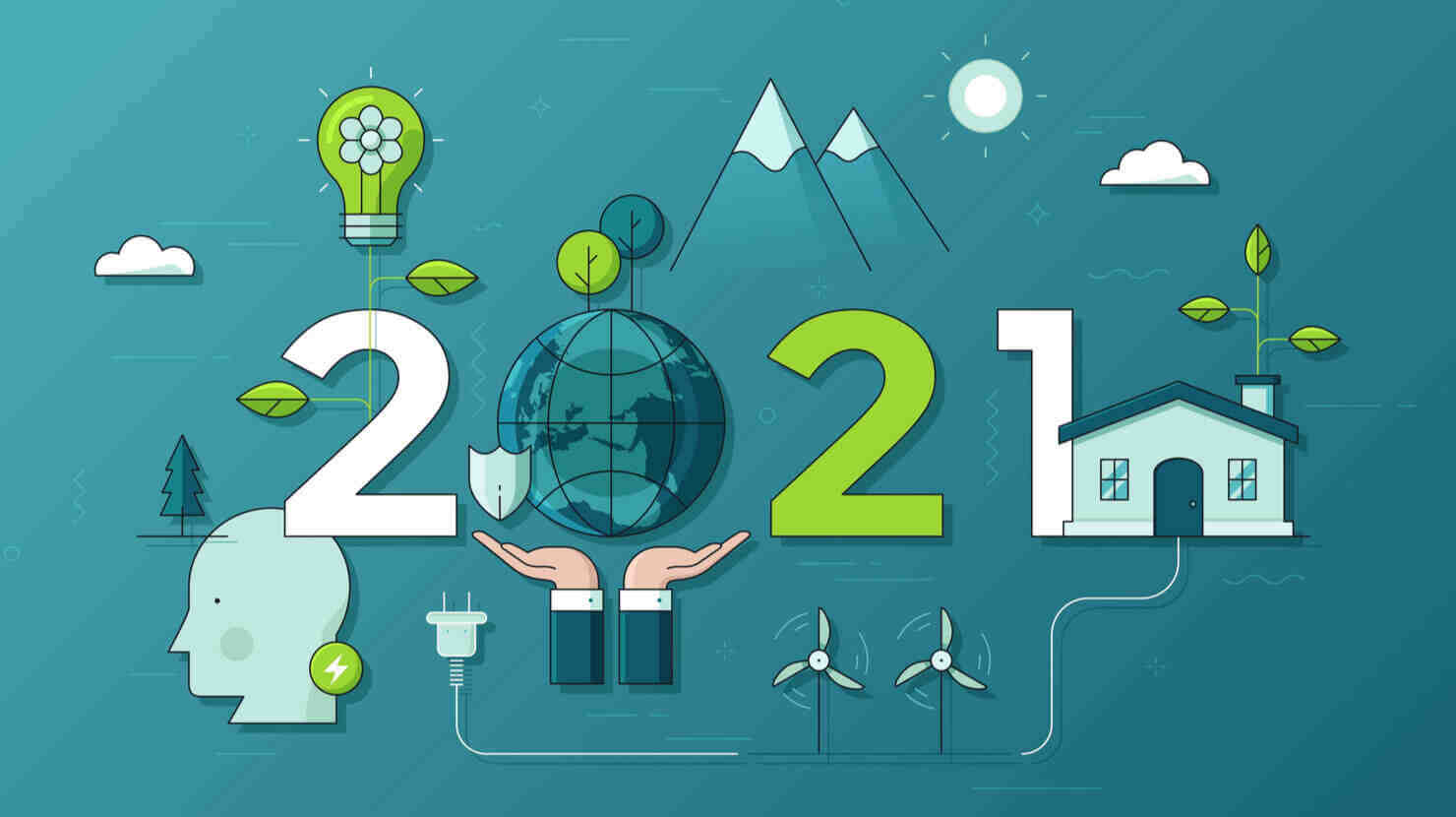 Disadvantages of solar energy Read also : Giving a tandem boost to solar-powered water splitting.
Cost. The initial cost of acquiring a solar system is quite high. …
Depending on the weather. Although solar energy can still be collected during cloudy and rainy days, the efficiency of the solar system decreases. …
Solar energy storage is expensive. …
It uses a lot of space. …
Associated with pollution.
What problems does solar energy have? The disadvantages are that it only produces energy when the sun shines, it needs a significant amount of earth and that certain solar technologies require rare materials.
What is the main disadvantage of solar energy?
Reliability. One drawback of solar energy is that it depends on the sun, electricity cannot be generated at night, which requires you to store excess energy produced during the day or connect to an alternative energy source, such as now the local public network. Read also : Novel NASA instrument sets sights on Earth-bound solar radiation.
What are the two main disadvantage of solar energy?
The 2 main disadvantages of solar energy are the dependence on weather conditions and the inability to store electricity. The production of solar energy depends mainly on direct sunlight. A cloudy day can reduce electricity generation by more than 80%.
What are 2 advantages and 2 disadvantages of solar energy?
| Advantages of solar energy | Disadvantages of solar energy |
| --- | --- |
| Reduces electricity bills | High initial costs |
| It offers tax incentives | It is time consuming |
| Couple with solar battery storage | Depending on the weather |
| Respectful of the environment | Strict criteria |
What are some 2 advantages and 2 disadvantages to using solar energy?
Yes, solar energy has many advantages, such as its ability to reduce the carbon footprint and reduce the voltage in the electricity grid. But, it is true, solar also has its limitations, such as the inability to generate electricity at night and the difficulty of relocating solar panels once installed.
What are 2 advantages of solar?
Solar energy does not pollute and does not cause any emission of greenhouse gases after installation. Reducing dependence on foreign oil and fossil fuels. Renewable clean energy that is available every day of the year, even on cloudy days produce some energy. Return on investment as opposed to paying service bills.
Do solar panels add value to your house?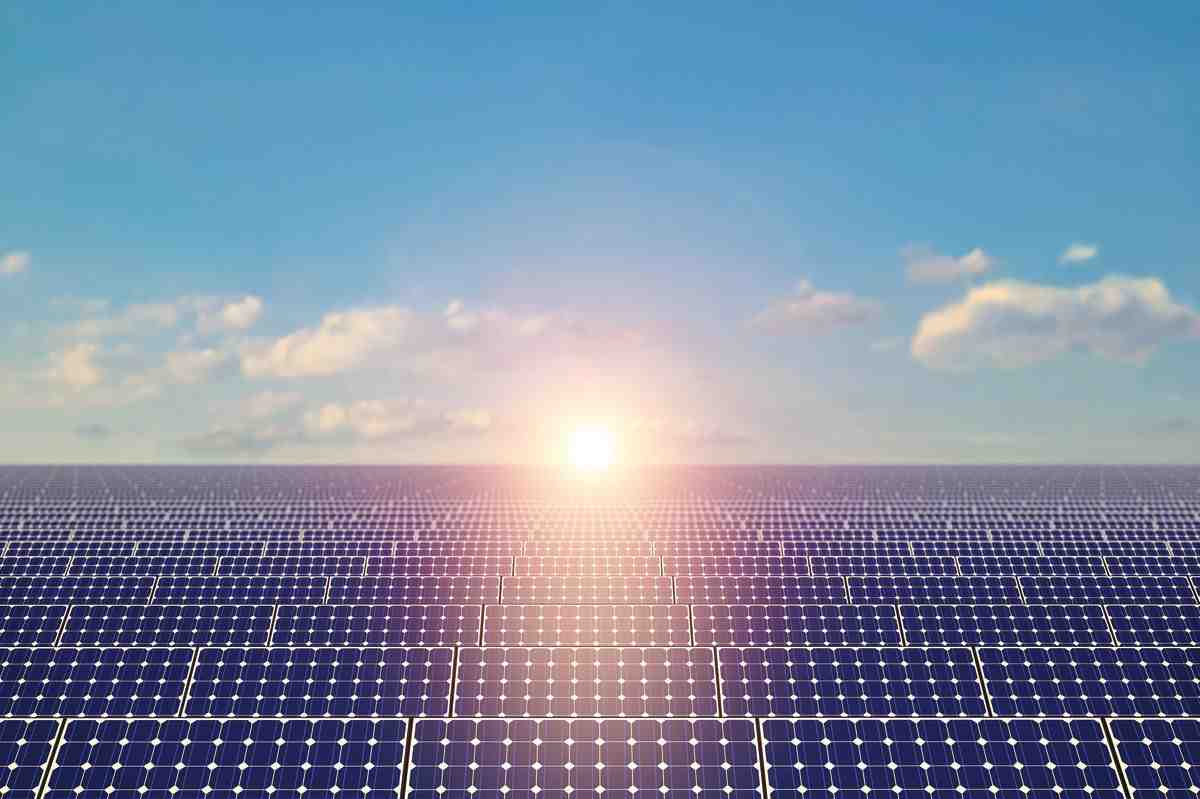 However, recent studies show an average increase in resale value between $ 4,020 and $ 5,911 for every 1 kilowatt of solar panels installed. At $ 4,020 per kilowatt, a 5-kilowatt solar panel installation would add an average of $ 20,100 to the market value of a medium-sized U.S. home.
Does owning a home make it harder to sell your home? According to a recent Zillow report, homes with solar panels sell for an average of 4.1% more than comparable homes without solar in the US. A study by Berkeley Lab also found that homes with solar panels tend to sell faster than those that don't.
Is it easier or harder to sell a house with solar panels?
Fortunately, selling a home with solar panels is not as difficult as many people think: you just need to understand the details of what buyers want and be aware of possible challenges. In many cases, having solar panels at home really increases the value of the home and makes it more attractive to buyers.
Is solar panel sales hard?
Sometimes it can be a little difficult on very busy days, working so many hours, but if this is something you are willing to do, then you can succeed. If you want free time, they will approve it for you. And there is no limit to how much they can pay you or your satisfaction. Every solar company is different.
Is it worth buying a house with solar panels?
Buying a home with solar panels is a smart decision, as long as the panels are owned and not rented. In addition to saving you money on your energy bill, buying a home with solar panels will also increase the value of your home and make it more attractive for resale in the future.
Is it more difficult to sell a house with solar panels?
Solar leases cause more hardship when solar homeowners go to sell, according to a Colorado real estate agent who trains other professionals in selling solar homes, but this is just one of five problems that often arise when solar homes they go on the market. .
What is the downside to solar panels?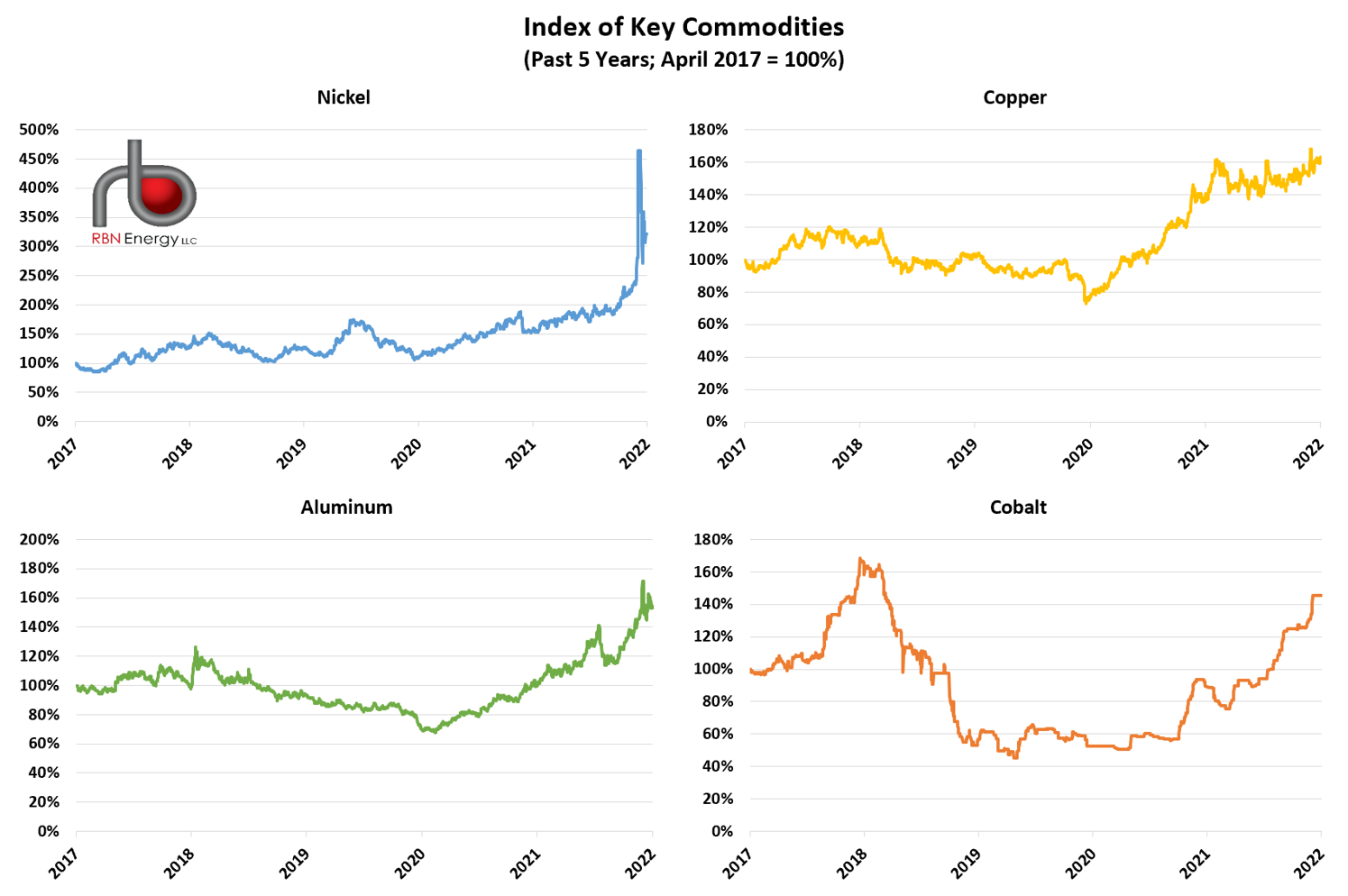 Reliability. One drawback of solar energy is that it depends on the sun, electricity cannot be generated at night, which requires you to store excess energy produced during the day or connect to an alternative energy source, such as now the local public network.
What's wrong with using solar energy? The key arguments against solar panels are that they require more energy and fossil fuel combustion equipment to exploit, manufacture and transport than they save. Another argument is that toxic chemicals are used in the manufacturing process that do more harm than good.
Does solar panels ruin your roof?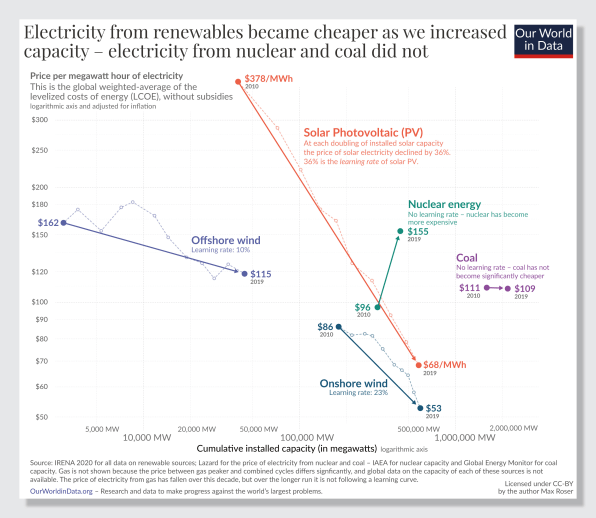 For most homeowners, as long as your solar panels are properly installed, they should not damage the exterior or infrastructure of your roof. If you work with a qualified licensed professional and your roof is in good condition, your solar panels will not affect the integrity of your roof.
How long does a solar panel last? Solar panels, also known as photovoltaic or photovoltaic panels, are made to last more than 25 years. In fact, many solar panels installed as early as the 1980s are still operating at their planned capacity. Not only are solar panels very reliable, but the longevity of solar panels has increased dramatically over the last 20 years.