/ EIN News/ — Glendale, CO, July 29, 2022 (GLOBE NEWSWIRE) — Lessar Energy, a Denver-based company specializing in home solar and home energy efficiency innovations, is launching an ambitious campaign that empowers its home customers. to make a free but valuable contribution to help improve Nigeria's energy infrastructure.
Specifically, Lessar Energy promises that for every solar package purchased by a US customer, it will provide one set of solar panels to power a home in Nigeria. Customers will not have to pay anything, but they will know that they have contributed to a noble project.
"Giving and giving back to those who don't have easy access to the basic resources we have here in America is tremendous," said company president Trent Lessar. "Our customers across the States enjoy the wonderful benefits of reliable, affordable and clean energy that solar provides, and we want to advance that by helping those less fortunate."
Solar energy is an environmentally friendly and affordable clean source of energy that harnesses the sun's natural power to generate electricity. The solar industry has seen significant growth in the United States and beyond in recent years, and further deployment of solar panels can help ensure countries have uninterrupted access to electricity.
According to a recent survey, 79 percent of Nigerians get less than 10 hours of consistent power supply during the day. Infrastructure problems and other problems are to blame, but the expansion of solar energy in the country can provide an important solution.
"Being able to have a regular supply of electricity means that people are able to work and carry out their daily tasks without the risk of power outages," said Lessar. "Our initiative gives a whole new meaning and purpose to our work and our efforts to expand the use of solar energy."
Founded in January 2019, Lessar Energy has installed solar panels on more than 200 homes in the Denver metro area and is rapidly expanding to serve Colorado Springs and Pueblo.
Now is the perfect time for anyone interested in residential solar to consider adding renewable energy to their home. Inflation is driving up electricity bills by more than 30 percent in some parts of Colorado, but solar can help homeowners by providing a reliable power supply that reduces the need for expensive electricity from the grid.
New government tax incentives offer an average credit of $9,880 for installing rooftop solar, another important financial reason to install solar panels. "These programs are designed to be seamless and cost homeowners no money out of pocket," says Lessar.
In addition to solar installation, the company offers home energy efficiency improvements such as attic insulation and solar-powered attic fans, among others. The company works closely with each customer to identify their energy needs and ideal budget. After that, they develop an energy efficiency plan that will help them save money on their energy bills.
"Our systems and processes are also configured to install projects very quickly. Our culture is to provide world-class customer service. We explore all potential projects with homeowners to help them save money," says Lessar. "We're honest and proud; if we can't find a way to save you money, we'll tell you and not work with you."
EIN Presswire's priority is source transparency. We don't allow opaque clients, and our editors are careful to remove false and misleading content.
What is the most expensive energy to produce?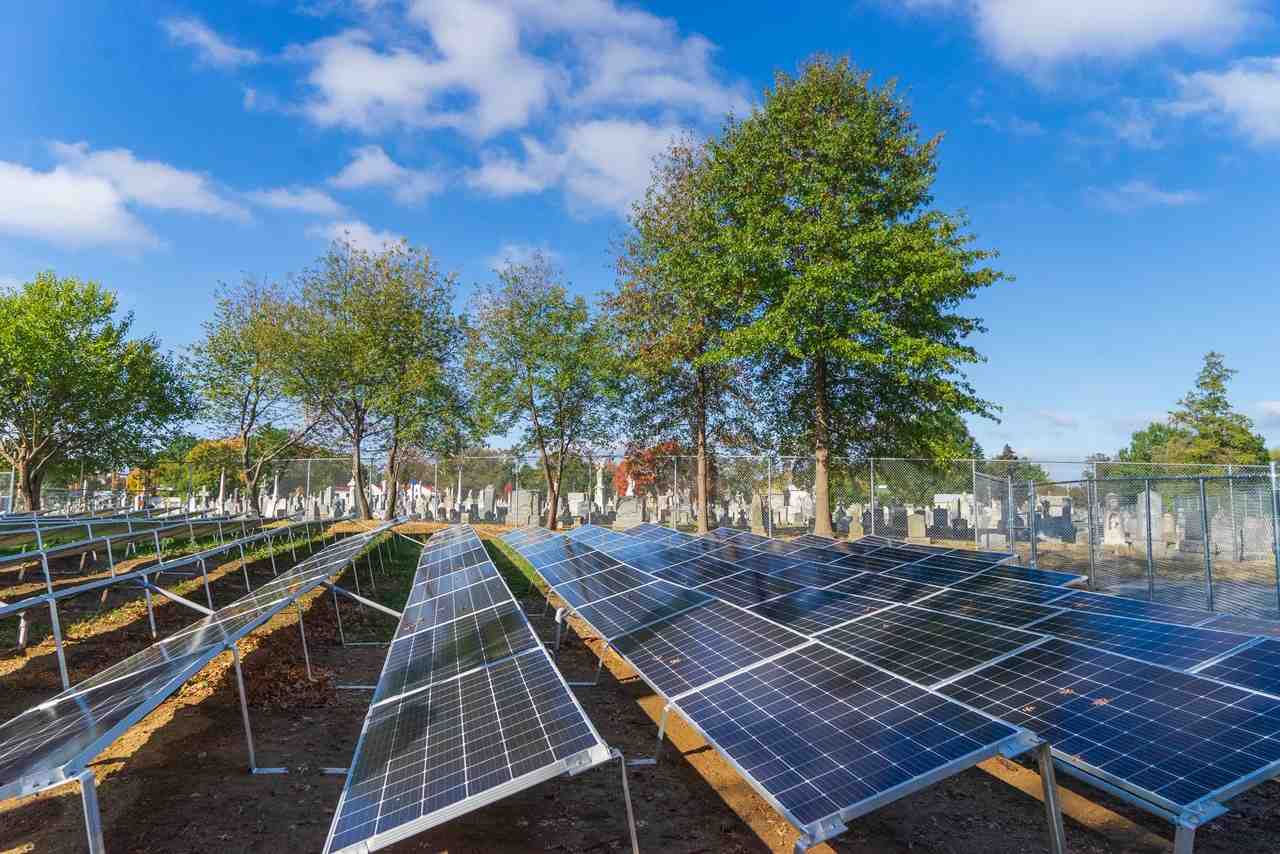 As a user, if you see something we've missed, please bring it to our attention. Your help is welcome. See the article : What is called solar energy ?. EIN Presswire, Everyone's Internet News Presswire™,
it tries to define some reasonable limits in today's world. Please see our
What is the cheapest energy to produce?
Publication guidelines See the article : Solar gard san diego ca 92123.
What is the cheapest renewable resource?
for more information.
What energy source is the cheapest?
"Nuclear energy is currently the most expensive form of generation, with the exception of state-of-the-art gas plants" The latest edition of the State of the World Nuclear Industry Report indicates that the sector continues to stagnate.
What is the safest and cheapest source of energy?
Which energy source is the most expensive? Concentrated Solar Power (CSP): This resource is the most expensive renewable resource, costing an average of $182 per megawatt hour. Despite its high cost, it competes well with fossil fuels in some cases, as it is more reliable than other renewable energies.
What new invention is better than solar panels?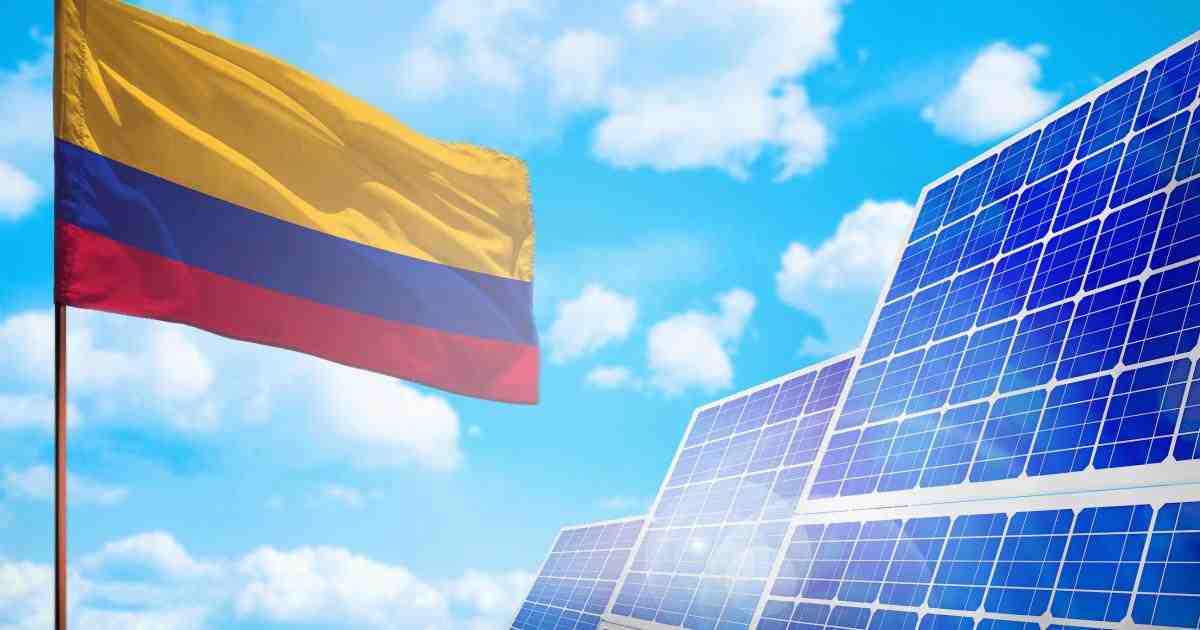 And there is very good news for the planet: solar and wind power, on the scale that a large utility would deploy, are the cheapest energy today. They are slightly more expensive than natural gas power plants and considerably cheaper than coal and nuclear.
Is there something better than solar panels?
Hydroelectric power is currently the cheapest renewable energy source, costing an average of $0.05 per kilowatt hour.
Is solar actually better for the environment?
The report follows the International Energy Agency's (IEA) World Energy Outlook 2020 conclusion that solar power is currently the cheapest form of electricity in history. The technology is expected to be cheaper than coal and gas in most major countries.
Is it still worth having solar panels?
Looking at the basics, nuclear power is the cleanest, safest and cheapest approach to energy production.
What can I do instead of solar panels?
Is there any new technology for solar panels? And there are actually a lot of innovative residential solar technologies that are being developed in 2022 or are being rolled out in 2022. Perhaps the most promising new technology is Perovskite solar cells, which could soon be used to create solar paint.
Wind energy has its advantages, as it does not depend on daylight or the sun to generate energy, so it can produce electricity around the clock. In fact, a wind turbine can generate the same amount of electricity in kilowatt hours as thousands of solar panels.
Solar energy technologies and plants do not produce air pollution or greenhouse gases when operating. The use of solar energy can have a positive and indirect effect on the environment when solar energy replaces or reduces the use of other energy sources that have a greater impact on the environment.
Not only is solar energy good for the environment, but you can make money by feeding excess energy back into the grid. Although costs have come down in recent years, the installation and maintenance of solar panels can be quite expensive. Solar panels are best suited for homes that receive extensive sun exposure throughout the year.
What are the most common renewable energy sources?
Solar energy
Wind energy
What will replace solar panels?
Hydroelectric energy.
Will solar panels be obsolete?
Geothermal energy
Is there anything better than solar panels?
Tidal energy
What energy is better than solar energy?
Biomass and Biofuel.
Is solar energy better than other energy?
Research has found that synthetic perovskite crystals are more efficient and cheaper to produce than crystalline silicon, making them an exciting alternative for solar panel technology. In fact, instead of displacing silicon, perovskite can be used to enhance it.
What is more profitable solar or wind?
Once installed, they will work well for many years. In fact, most are guaranteed to produce electricity for 25 years with very little degradation. (They'll likely last even longer. If you're into PV technology, check out a solar owner's test results for their 30-year-old panels.)
Is wind energy or solar energy better?
Wind is a more efficient source of energy than the sun. Compared to solar panels, wind turbines emit less CO2 into the atmosphere, consume less energy and generally produce more energy. In fact, one wind turbine can generate as much electricity per kWh as about 48,704 solar panels.
Will solar panels be cheaper in the future?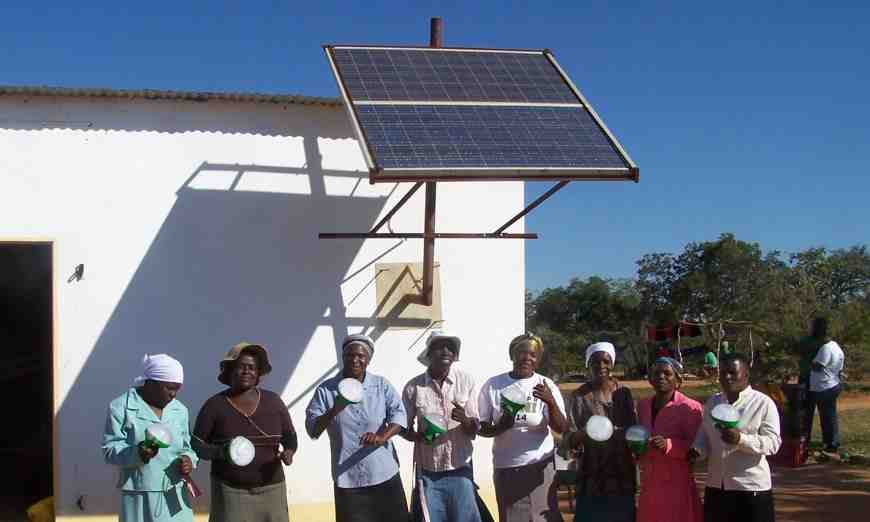 Wind is a more efficient source of energy than the sun. Compared to solar panels, wind turbines emit less CO2 into the atmosphere, consume less energy and generally produce more energy. In fact, one wind turbine can generate as much electricity per kWh as about 48,704 solar panels.
Unlike fossil fuels such as coal and natural gas, home solar does not release harmful pollutants or greenhouse gas emissions, such as carbon dioxide, into the air and water supply. By reducing air pollution, solar can prevent $167 billion in health and environmental damage and save more than 25,000 lives.
How much did solar panels cost 10 years ago?
The most efficient home solar panel on the market is capable of converting 20% ​​of the energy harnessed from the sun. On the other hand, wind turbines can convert between 60% and 90% of the energy they use from the wind. So, technically, wind energy is the most efficient natural and clean energy.
How much did solar panels cost in 2010?
The most efficient solar panels can capture about 23% of sunlight and convert it into energy. Not bad, but wind turbines convert roughly 50% of the captured wind into energy. Based on these basic measurements, wind energy appears to be twice as efficient as solar energy.
What has happened to the cost of solar photovoltaic energy since 2010?
Bloomberg and 65 market specialists predict that overall, the cost of solar will drop by about 34% by 2030. While it doesn't match the 80% drop we saw from 2000 to 2020, it does show the cost of solar. it still moves in a downward direction.
Has solar energy become less expensive in the last 20 years?
Will solar panels become cheaper in 2022? Solar energy is much cheaper worldwide, according to a GTM Research study by solar analyst Ben Gallagher. It predicts that the price of building solar energy technology will drop by 4.4 percent annually, meaning that by 2022 the price of projects will drop by 27 percent.
How long do solar panels last?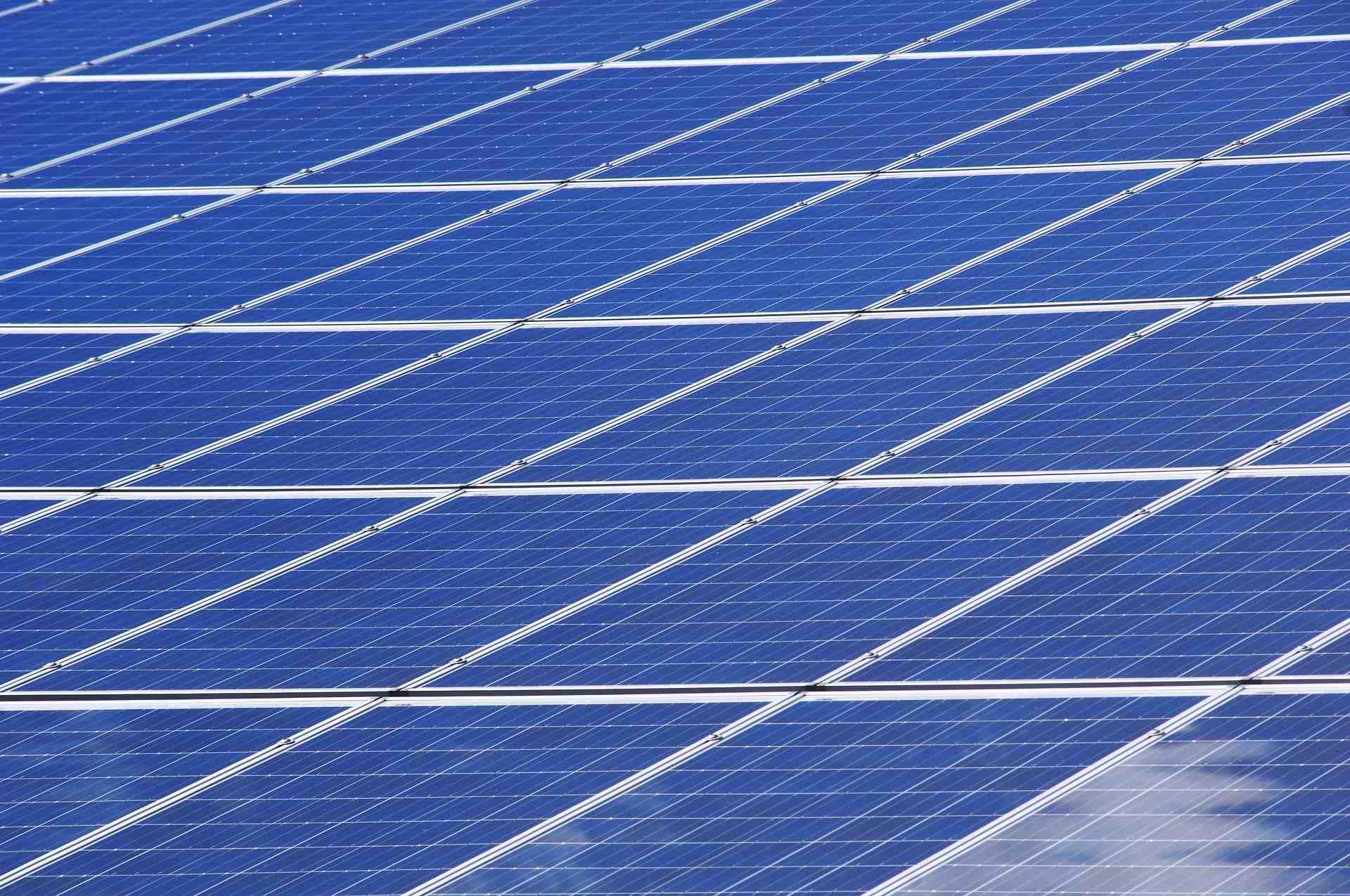 The cost of solar has dropped significantly in recent years. A decade ago, an average 6-kilowatt-hour residential system could cost more than $50,000. Now, the cost of a typical home installation ranges from $16,200 to $21,400, an annual average decrease of 62%.
In 2010, it cost $40,000 to install a residential solar system. Currently, costs are around $18,000. At the beginning of the decade, there were a couple of dozen utility-scale solar plants, mostly as pilot projects. We are now close to 3,000 utility projects, with recent prices at $18-35/MWh.
What are the 2 main disadvantages to solar energy?
Since 2010, there has been a 64%, 69%, and 82% reduction in the cost of residential, commercial rooftop, and utility-scale PV systems, respectively.
The price of solar energy has dropped dramatically over the past two decades. Between 1998 and 2009, the cost of installed solar fell by 30 percent. And since 2010, the cost of installed solar has dropped an additional 70 percent.
Solar panels, also known as solar panels or photovoltaic panels, are made to last more than 25 years. In fact, many solar panels installed in the 1980s are still operating at their expected capacity. Not only are solar panels very reliable, but the lifespan of solar panels has increased dramatically over the past 20 years.
How often do you replace your solar panels? The industry lifespan is about 25 to 30 years, which means that some panels installed at the beginning of the current boom have not been retired for a long time.
Disadvantages of Solar Energy
the cost The initial cost of purchasing a solar system is quite high. …
What are 2 main advantages of using solar energy?
Depends on the weather. Although solar energy can still be collected on cloudy and rainy days, the efficiency of the solar system decreases. …
What is the main disadvantage of solar energy?
Solar energy storage is expensive. …
What are 2 advantages and 2 disadvantages of solar energy?
| Uses a lot of space. … | Related to pollution. |
| --- | --- |
| Solar energy is non-polluting and emits no greenhouse gases after installation. Reducing dependence on foreign oil and fossil fuels. Clean renewable energy available every day of the year, even cloudy days produce some energy. Return on investment unlike paying utility bills. | Reliability One drawback of solar energy is that it relies on the sun, electricity cannot be generated at night, and you must store any excess energy generated during the day or connect it to another energy source, such as the local utility grid. |
| Advantages of Solar Energy | Disadvantages of Solar Energy |
| Reduces electricity bills | High initial costs |
| It offers Fiscal Incentives | Consuming time |
Do solar panels need a lot of maintenance?
The solar battery is paired with storage
Do solar panels need regular maintenance?
Depends on the weather
Do solar panels have high maintenance?
Respecting the environment
What type of maintenance do solar panels need?
Strict criteria
How long does it take for a solar panel to pay for itself?
Solar panels generally require very little maintenance to operate, so yes, you can usually leave them alone. The only thing they need is an occasional light cleaning to ensure that dirt, leaves and other debris do not block the sun's rays.
How long does it take for solar panels to be worth it?
Once the panels are installed, you won't have to worry about the cost or time it takes for years. Usually solar panels will work perfectly for many years and usually do not require any maintenance.
How long does it take for solar panels to pay for themselves Reddit?
Solar panel systems are very durable and require little maintenance during their productive life, which can last 25 years or more. If something goes wrong, the components of your solar PV system have very long warranties that would cover replacement and repair costs.
How long does it take for solar to pay off?
The best way to clean solar panels is using a soft cloth or biodegradable soap. It is important not to use harsh materials when cleaning solar panels, as they can cause damage, and solar panels are expensive to repair. If you wash often, you may want to run a hose over the panels to remove dirt.