Flow batteries are promising for energy storage due to their high safety, high reliability, long cycle life, and high efficiency.


The development of commercial-scale flow batteries for long-duration energy storage requires to reduce the cost of flow batteries, especially the cost of ion-exchange membranes.


Recently, a research group led by Prof. LI Xianfeng from the Dalian Institute of Chemical Physics (DICP) of the Chinese Academy of Sciences (CAS) realized pilot-scale synthesis and roll-to-roll manufacturing of hydrocarbon membranes with high-performance in alkaline-based flow batteries.


This work was published in Joule on March 21.


The researchers realized the kilogram-level synthesis of sulfonated poly(ether-ether-ketone) (SPEEK) polymer and demonstrated the pilot-scale roll-to-roll synthesis of SPEEK membrane and their applications in alkaline-based flow batteries.


They found that the rigid skeleton and dispersive cation exchange groups enabled the high stability of the membrane in alkaline media, and could confine O-containing species (H2O, OH-, etc.) inside the membrane, resulting in the formation of continuous hydrogen-bonding networks. This favored the dissociation of H+ in H-O-H (H2O) and transfer from H2O to adjacent OH- ions through a Grotthuss mechanism, thus providing a high OH- conductivity in SPEEK.


The membrane was integrated in alkaline zinc-iron flow battery stack with power up to 4 kW, with a high energy efficiency of 85.5% operated at 80 mA/cm2.


This work was supported by the National Natural Science Foundation of China, CAS Engineering Laboratory for Electrochemical Energy Storage, and the Youth Innovation Promotion Association of CAS.


Research Report: "Low-cost hydrocarbon membrane enables commercial-scale flow batteries for long-duration energy storage"

Related Links

Dalian Institute of Chemical Physics, Chinese Academy Sciences

Powering The World in the 21st Century at Energy-Daily.com


Thanks for being here;


We need your help. The SpaceDaily news network continues to grow but revenues have never been harder to maintain.

With the rise of Ad Blockers, and Facebook – our traditional revenue sources via quality network advertising continues to decline. And unlike so many other news sites, we don't have a paywall – with those annoying usernames and passwords.

Our news coverage takes time and effort to publish 365 days a year.

If you find our news sites informative and useful then please consider becoming a regular supporter or for now make a one off contribution.


SpaceDaily Contributor

$5 Billed Once
credit card or paypal



SpaceDaily Monthly Supporter
$5 Billed Monthly
paypal only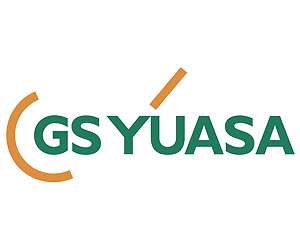 GS Yuasa Lithium Power completes PDR of scalable spacecraft battery

Roswell GA (SPX) Mar 25, 2022


GS Yuasa Lithium Power (GYLP) has announced the successful completion of the Preliminary Design Review (PDR) for a new scalable small form factor battery design. With PDR complete the battery design will now move into the critical design phase.

GYLP's design integrates the recently qualified LSE12x Lithium-ion Cell developed by GS Yuasa Technology LTD (GYT) and seeks to align with smaller spacecraft, including those with high power requirements and those supporting human rated missions. The flexib … read more