Connie Black adjusts a production line for Series 6 solar cells during a tour of First Solar's factory in Walbridge, Ohio, on Oct. 6, 2021.
First Solar announced Tuesday that it will build a new solar panel manufacturing facility in the U.S. under the Inflation Act, which encourages domestic manufacturing.
The company will invest up to $1 billion in a new factory it plans to build in the southeastern United States. The newly announced plant will be the board manufacturer's fourth fully integrated plant in the US.
First Solar also said Tuesday it will spend $185 million to upgrade and expand its existing facilities in Ohio.
CEO Mark Widmar singled out the IRA as a key catalyst in the company's decision to build another plant in the U.S. rather than look elsewhere.
For the first time, the funding packages create "a long-term view and understanding of the industry and the policies that align with that industry," he told CNBC.
"With that level of clarity, we stepped back and evaluated the alternatives or options of where we could go with our next factory, and when we looked at it comprehensively, the US was a very attractive option," he said.
Widmar added that this is the first time that the entire supply chain has been incentivized, from the manufacturer to the means of production and finally to the end customer.
"Through coordination like this, you can create partnerships and opportunities for shared growth together and a more win-win structure than we may have had before the introduction of the IRA," he said.
First Solar said the new plant will produce 3.5 gigawatts of solar modules annually by 2025, with the company's Ohio facilities posting a total annual production capacity of more than 7 GW by 2025.
By comparison, the U.S. added 3.9 GW of solar capacity in the first quarter of 2022, according to the Solar Energy Industries Association. The country's total solar industry now stands at 126.1 GW, which is enough to power 22 million homes, according to SEIA.
Shares of First Solar have jumped 65% since late July when Senate Majority Leader Chuck Schumer, D-N.Y., and Sen. Joe Manchin, D-W.V. announced their surprise deal on climate, health care and tax bills.
The legislation, which was quickly passed by the House and Senate and signed by President Joe Biden, benefits First Solar in several ways, including a production tax break for domestic manufacturers. First Solar is America's largest developer of solar panels, with a focus on utility-scale panels.
The plant announcement comes as First Solar struggles to keep up with booming demand. During its second-quarter earnings call, First Solar said it is sold through 2025 with a backlog of 44 GW.
Widmar said First Solar wants to move quickly on construction of its new plant. One of the company's concerns is getting the site as close to shovel ready as possible. Other factors include the type and availability of workers in the area.
First Solar plans to identify the site by the end of the current quarter.
"I think the industry is in the best position it's ever been … for growth beyond any expectation anyone could have imagined," Widmar said.
Will there be solar incentives in 2022?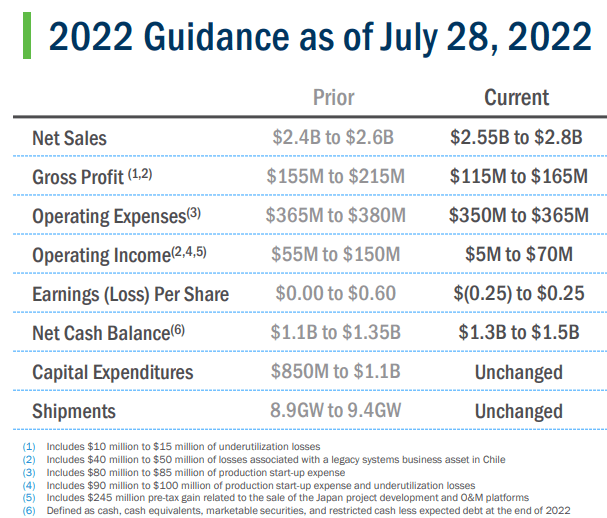 Federal Solar Investment Tax Credit (ITC)** Buy and install a new home solar system in California in 2022, with or without a home battery, and you may qualify for a 26% federal tax credit. Read also : Plastic solar cells combine high-speed optical communication with indoor energy harvesting. The residential ITC drops to 22% in 2023 and ends in 2024.
What are the future prospects for solar energy? Compared to about 15 GW of solar capacity deployed in 2020, annual solar deployment averages 30 GW in the early 2020s and rises to an average of 60 GW from 2025 to 2030. Similarly large solar deployment rates continue into the 2030s and later.
How much solar Are we expected to install in the US in 2022?
Still, they remain optimistic in their five-year forecasts: The US is expected to install 112 GW of utility-scale solar capacity between 2022 and 2027. On the same subject : Solar energy offers Puerto Ricans salvation, but remains an elusive goal. The commercial and community solar markets are much smaller, with 317 MW and 197 MW installed in the first quarter of 2022, respectively.
How much solar energy is used in the US 2022?
In 2022, solar power will account for nearly half of all new electricity generation capacity in the US. In 2022, we expect 46.1 gigawatts (GW) of new useful-scale power generation capacity to be added to the U.S. power grid, according to our preliminary monthly electricity generator data. Inventory.
Is demand for solar panels increasing?
Thanks to strong federal policies such as the solar investment tax credit, rapidly falling costs, and growing demand for clean electricity from the private and public sectors, more than 121 gigawatts (GW) of solar capacity are now installed nationwide, enough to power 23.3 million homes.
How much solar is installed in the US?
From just 0.34 GW in 2008, US solar capacity has grown to an estimated 97.2 gigawatts (GW) today. That's enough to power 18 million average American homes.
Are there any grants for solar panels UK 2022?
Although there are no grants in the traditional sense, there are opportunities to finance solar panels in the UK. Currently, the only scheme open to new applications is the Smart Export Guarantee (SEG). Expires March 31, 2022! The RHI only applies to solar water heating.
Can you still get government grants for solar panels?
You may not be able to install government-funded solar PV panels on your roof, but in a few years solar panels can pay for themselves through savings on energy bills and government incentive payments such as the Renewable Heat Incentive. You don't have to get benefits!
Will solar panels get cheaper in 2022?
According to a GTM Research study by solar analyst Ben Gallagher, solar power is becoming much cheaper around the world. It predicts that the cost of building a solar power plant will decrease by 4.4 percent each year, which means that by 2022, the cost of projects will drop by 27 percent.
Will there be new solar incentives in 2022?
Under the old law, the federal solar investment tax credit was set to drop from 26% in 2022 to 22% in 2023. Under the new law, homeowners will be able to claim 30% of the cost of a home solar installation as a tax. credit until 2032.
What are the most efficient solar panels 2022?
| The most efficient solar panels | Performance evaluation | Power |
| --- | --- | --- |
| LG NeON R | 22.3% | 405 W |
| Jinko Solar Tiger Neo | 22.3% | 620 W |
| REC Solar Alpha | 21.9% | 405 W |
| Panasonic EverVolt | 21.7% | 380 W |
Are 100% efficient solar panels possible?
Holy Grail of photovoltaics found with new compound semiconductor material called 'liquid sun'. Researchers have discovered what appears to be the "holy grail" of photovoltaics – a new semiconductor material that can convert the entire solar spectrum into "green" electricity with 100 percent efficiency.
Which type of solar panel has the highest efficiency?
Panels built using advanced 'Interdigitated back contact' or IBC cells are the most efficient, followed by heterojunction (HJT) cells, monocrystalline PERC half-cut and multi-busbar cells, shingle cells and finally 60-cell (4-5 busbar) mono cells .
Will solar panels ever reach 50% efficiency?
A new type of solar technology has set a world record for the most efficient energy production from a solar cell. By stacking six different photoactive layers, the record-breaking multi-junction cell achieved nearly 50 percent efficiency in the lab and nearly 40 percent under real-world single-sun conditions.
Did Reagan take down Carter's solar panels?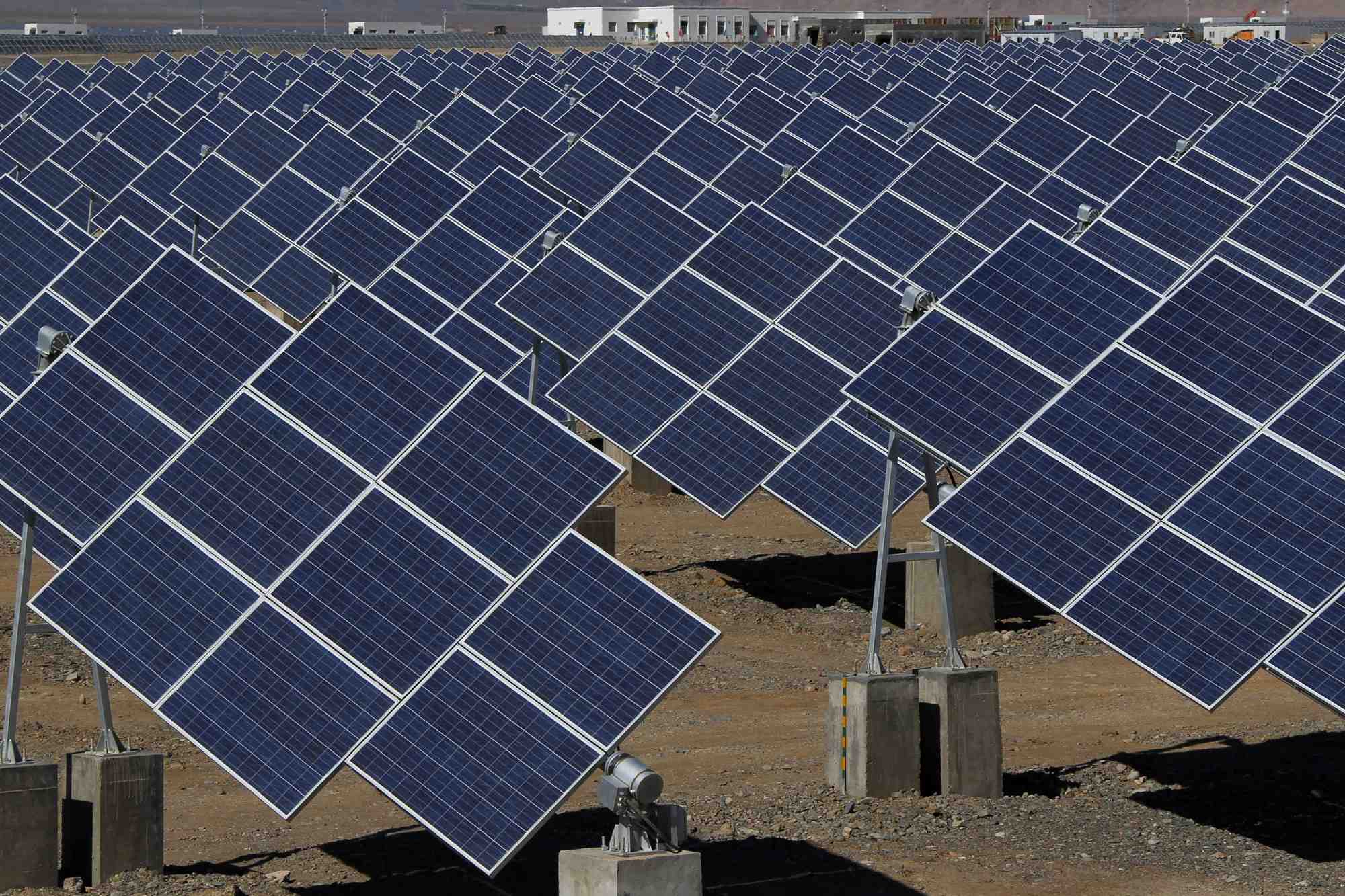 The panels were originally installed in the late 1970s during President Jimmy Carter's administration, but President Ronald Reagan removed them in 1986 due to a leaking roof and decided not to reinstall them.
Does the White House still have solar panels? The panels, inverters and components are made in America, and the installation is about the size of an average home solar system. These new panels are six times stronger than the original panels that Carter installed in 1979 and are still there today.
What solar company went out of business?
In August 2021, Empire Solar went out of business and filed for Chapter 7 bankruptcy protection, with former employees filing a class action lawsuit against the company's founders.
What are the 2 main disadvantages to solar energy?
Disadvantages of solar energy
Costs. The initial cost of purchasing a solar system is quite high. …
Depends on the weather. Although solar energy can still be collected on cloudy and rainy days, the efficiency of the solar system decreases. …
Storing solar energy is expensive. …
Uses a lot of space. …
Associated with pollution.
What are the pros and cons of solar energy?
| Advantages of solar energy | Disadvantages of solar energy |
| --- | --- |
| Reduce or eliminate your electricity bills | Solar panels are expensive |
| Reduce your carbon footprint | Long payback period |
| Improve the value of your home | Not suitable for all roofs or homes |
| Energy independent from the grid | Less savings when electricity costs are low |
What is solar explain?
Solar technologies convert sunlight into electricity through photovoltaic (PV) panels or through mirrors that concentrate solar radiation. This energy can be used to generate electricity or stored in batteries or thermal storage tanks.
Why did Reagan remove solar panels?
1981 âReagan ordered solar panels removed. "Reagan's political philosophy saw the free market as the best arbiter of what was good for the country. Corporate self-interest, he believed, would steer the country in the right direction."
Who removed Carter's solar panels?
As a symbol of his belief in the "power of the sun," Carter had 32 solar panels installed on the roof of the West Wing of the White House in the summer of 1979. These collectors were used to heat domestic water for seven years until President Ronald Reagan removed them in 1986.
Did Reagan remove solar panels from White House?
Just a few years after Carter installed solar panels on the White House to great fanfare, Reagan quietly removed them during the reroofing of the White House and stored them.
Which president took down the solar panels on the White House?
President Ronald Reagan took office in 1981 and solar panels were removed during his administration.
When did climate change become an issue?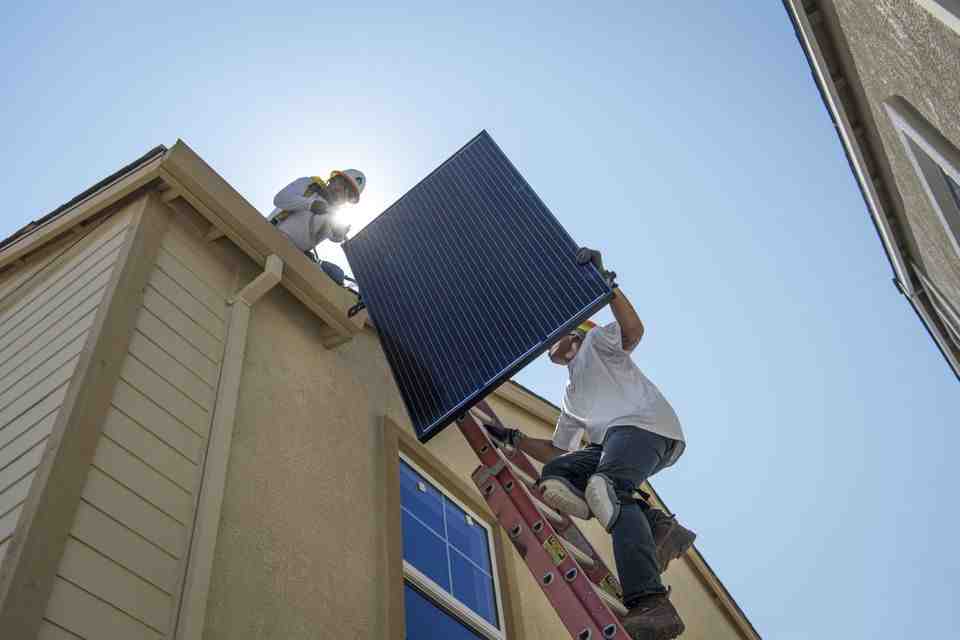 June 23, 1988 was the date climate change became a national issue. In groundbreaking testimony before the US Senate Committee on Energy and Natural Resources, Dr.
What are the historical causes of climate change? Since the Industrial Revolution, human activities have released large amounts of carbon dioxide and other greenhouse gases into the atmosphere, changing the Earth's climate. Natural processes such as changes in solar energy and volcanic eruptions also affect Earth's climate.
When did climate change begin and why?
The instrumental temperature record shows a signal of increasing temperatures that appeared in the tropical ocean around the 1950s. Today's study uses additional information contained in the alternate record to trace the onset of warming back a full 120 years, to 1830.
When did the climate change problem start?
The history of scientific detection of climate change began in the early 19th century, when ice ages and other natural changes in paleoclimate were first suspected and the natural greenhouse effect was first recognized.
Why did the climate change movement start?
History of the Environmental Movement As concern about the environment grew among scientists in the mid-1950s, in 1958 the Mauna Loa Observatory in Hawaii began measuring the Earth's carbon dioxide levels.
What is the history of climate change studies?
The history of scientific detection of climate change began in the early 19th century, when ice ages and other natural changes in paleoclimate were first suspected and the natural greenhouse effect was first recognized.
Who was the first to study climate change?
In 1938, Guy Stewart Callendar did just that, compiling temperature measurements from the late 19th century onwards to show that global land temperatures had increased over the past 50 years. He showed that the globe was warming.
What is climate history?
Historical climatology is the study of historical changes in climate and their impact on civilization from the origin of hominins to the present day. This is different from paleoclimatology, which covers climate change throughout Earth's history.
When did humans start studying climate change?
In the 19th century, experiments suggesting that carbon dioxide (CO2) and other man-made gases could collect in the atmosphere and insulate the Earth were met with more curiosity than concern. By the late 1950s, CO2 readings offered some of the first data to support the theory of global warming.
What is the history of climate change on the Earth?
Earth's climate has changed throughout history. In the past 800,000 years alone, there have been eight cycles of ice ages and warmer periods, with the end of the last ice age around 11,700 years ago marking the beginning of the modern climate era – and human civilization.
What is the background history of climate change?
In 1896, Swedish scientist Svante Arrhenius first predicted in a seminal paper that changes in carbon dioxide levels in the atmosphere could significantly alter surface temperatures due to the greenhouse effect. In 1938, Guy Callendar linked the increase in carbon dioxide in the Earth's atmosphere to global warming.
What is an example of climate change in history?
The Younger Dryas (12,900 to 11,600 years ago) is the most intensively studied and best understood example of abrupt climate change. The event occurred during the last deglaciation, a period of global warming when the Earth system was transitioning from a glacial to an interglacial mode.
Why is climate change important history?
Although history does not offer complete facts and clear explanations, it can convey the human experience of a changing climate and extreme events. A good anecdote or narrative can be more illuminating and persuasive than any number of quantitative studies.
Why is my electric bill so high when I have solar panels?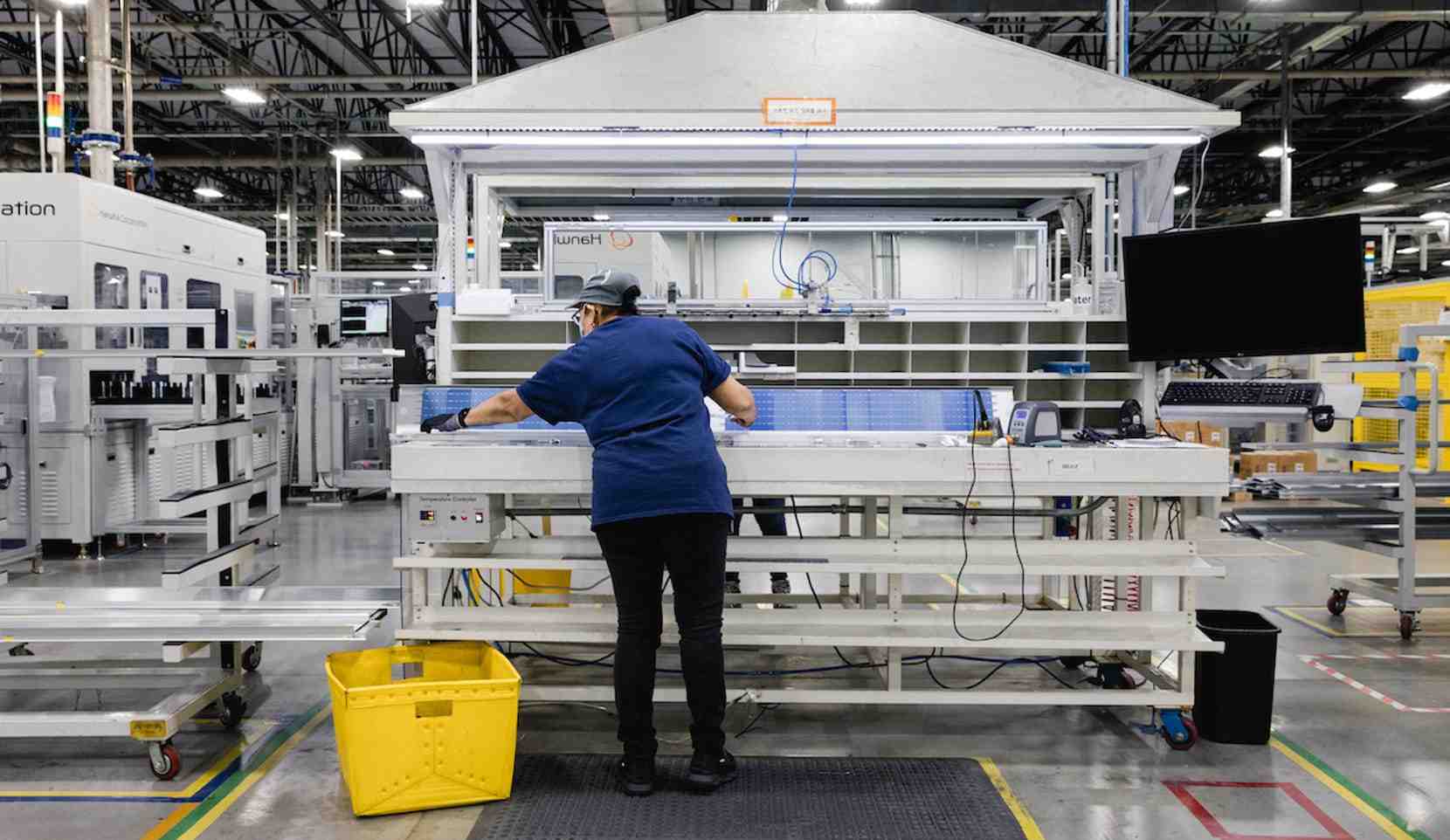 If you're not seeing the savings you'd expect, it could also be because of a change in the amount of electricity you're using or the efficiency of your solar panel system. You may also have an expensive electricity tariff.
Do Solar Panels Help Lower Your Electric Bills? Solar power can greatly reduce your electric bill, but you will often still have a residual bill. The size of your utility bill depends on many factors, including local utility rates, the size of your system relative to your energy needs, and the time of day you use energy.
What happens if my panels produce more electricity than I use?
In the event that your system produces more power than needed, your local utility company can provide a credit for that excess power that you feed back into the grid.
What happens if you generate more power than you use?
If you have produced more than you have used, your electricity provider will usually pay you for the extra electricity at avoided costs. The real benefit of net metering is that your electricity provider essentially pays you retail price for the electricity you feed back into the grid.
What happens if your solar panels produce more electricity than you use?
If you produce more solar energy than you use (as will happen to many customers during the day, especially in the summer), your system will feed electricity into the grid.
Can solar panels produce too much energy?
If your system produces excess energy, your meter will actually work in reverse as the excess energy is fed back into the grid. When this happens, you will receive a credit on your next month's electricity bill.
Do solar panels give a lot of electricity?
The typical size of a solar array is usually about 5 kW and takes up about 400 square meters of space. An array of this size can produce an average of 350-850 kWh of AC power per month. To put this into perspective, a typical household uses about 897 kWh per month.
How much electricity can solar panels generate?
How much energy do solar cells produce per hour? An average solar panel produces between 170 and 350 watts every hour, depending on the region and weather conditions. This means about 0.17 kWh to 0.35 kWh per solar panel.
Do solar panels generate a lot of electricity?
Today, most residential solar panels produce between 250 and 400 watts of electricity. While solar panel systems start at 1 KW and produce between 750 and 850 kilowatt hours (KwH) annually, larger homes and larger households typically want to be on the higher end.
What are 2 disadvantages to using solar energy?
Disadvantages of solar energy
Costs. The initial cost of purchasing a solar system is quite high. …
Depends on the weather. Although solar energy can still be collected on cloudy and rainy days, the efficiency of the solar system decreases. …
Storing solar energy is expensive. …
Uses a lot of space. …
Associated with pollution.
Why is my solar true up bill so high?
Fixes are annual bills that solar customers pay instead of the monthly bills that regular energy customers receive. The repairs include credits for the energy the customer's solar panels have added back to the grid. Many people are paying double or more this year than in 2019.
How can I lower my true up bill?
Solution 1: Add more solar panels to your existing system If your bill is higher than expected, you're not generating enough electricity to maximize your savings.
What does solar charge true up mean?
The True-Up statement reconciles all cumulative energy charges, credits and allowances for the entire 12-month billing period. If an amount is due after all debits and credits have been reconciled, that amount will appear on your last PG&E bill in your 12-month billing cycle.
How is a true up bill calculated?
Your true cost for each year is determined by the difference between the amount of electricity your system produces in a month and the amount of electricity PG&E provides. The calculated difference is your net energy.