Advancements in PV Technology: Exploring the Latest Innovations in Solar Panel Efficiency
Recent years have witnessed remarkable strides in solar photovoltaic (PV) technology, propelling the efficiency and performance of solar panels to new heights. These groundbreaking innovations have played a pivotal role in the widespread acceptance of solar energy systems as a viable and sustainable source of power. With relentless research and development efforts within the solar PV industry, we can anticipate an even more rapid acceleration of these advancements in 2022 and beyond.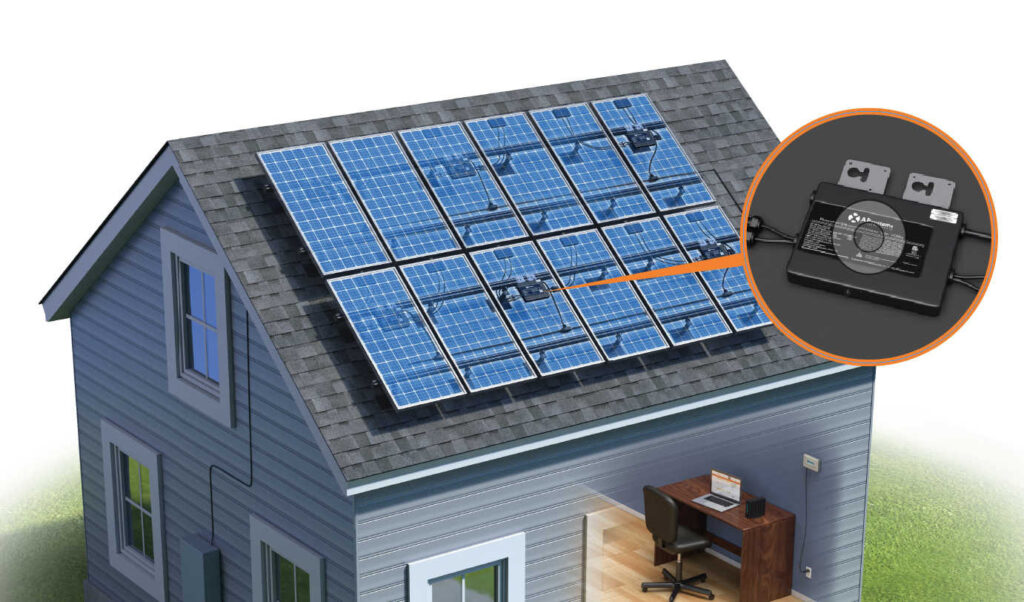 One crucial area that has captivated attention is the quest for enhancing solar panel efficiency through ingenious module designs and cutting-edge materials. Manufacturers are delving into uncharted territories with technologies like multi-junction cells, perovskite-based modules, and bifacial panels to harness sunlight's full potential by transforming it into electricity. Not only do these breakthroughs amplify overall power output, but they also bolster performance during low-light conditions – particularly advantageous for regions plagued by less favorable weather patterns.

Optimizing installation processes while simultaneously minimizing costs associated with rooftop solar deployment represents another critical facet in advancing PV technology. Pioneering innovations such as integrated racking systems, simplified wiring solutions, and streamlined permitting procedures have dramatically reduced installation timelines without compromising safety standards. Moreover, emerging trends like modular PV systems offer seamless scalability based on varying energy demands – making them equally suitable for residential or commercial applications.

Furthermore, there has been an escalating integration of energy storage solutions into solar PV installations. The prevalence of energy storage technologies like lithium-ion batteries empowers homeowners and businesses to stockpile surplus electricity generated during peak sun hours for later use when sunlight is scarce or demand surges. This harmonious union fortifies grid stability by skillfully balancing supply-demand dynamics while maximizing self-consumption capabilities.

As we forge ahead into 2022 and beyond, the continued advancement of PV technology will wield immense influence over our journey towards cleaner sources of power generation. The ongoing developments within the realm of solar hold immeasurable potential for achieving global renewable energy targets while effectively addressing the pressing concerns of climate change. By harnessing the latest innovations in solar panel efficiency alongside complementary technologies such as energy storage systems, we can lay down a solid foundation for a more sustainable and resilient energy future.
Solar Energy Systems: Harnessing the Power of the Sun for Renewable Energy Generation
Solar energy systems have completely transformed the way we generate renewable energy, leaving us in a state of wonder and confusion. The advancements in photovoltaic (PV) technology have propelled solar installations into a realm of efficiency and cost-effectiveness that is both perplexing and exhilarating. Read also : Impact of Solar Power on Environmental Sustainability. But it is the use of utility-scale solar projects that has truly shattered our preconceived notions about power generation, as these colossal endeavors harness the immense strength of the sun to provide massive amounts of electricity.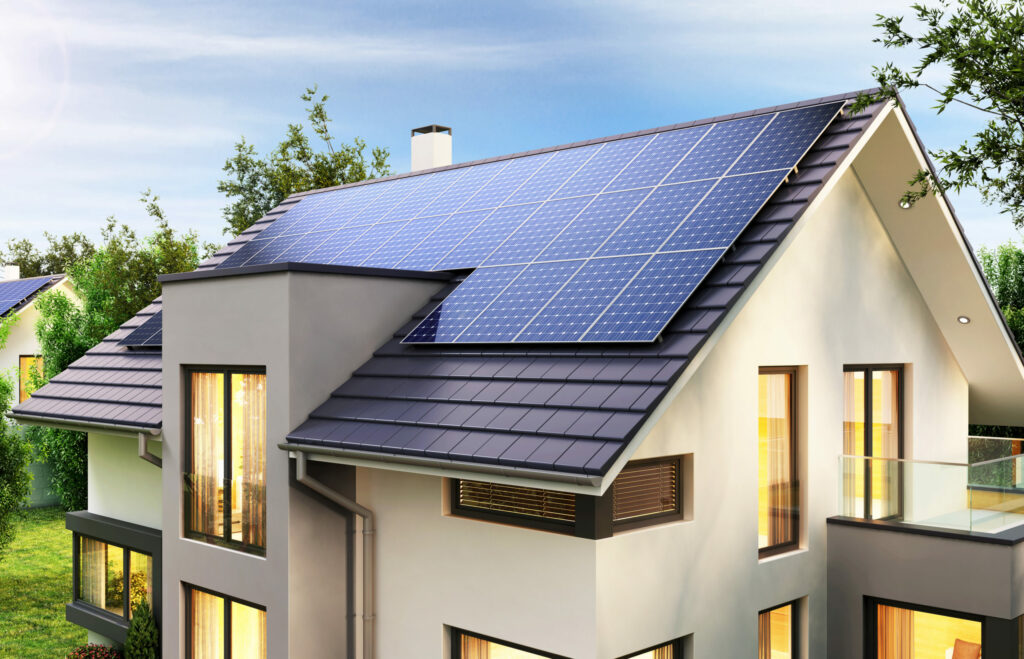 Amongst the vast array of mind-boggling developments in solar power technologies, one stands out as particularly bewildering: crystalline silicon solar cells. These marvels are capable of converting sunlight into electricity with such staggering proficiency that they have become an overwhelmingly popular choice for utility-scale solar deployments worldwide. In fact, according to the National Renewable Energy Laboratory (NREL), these crystalline silicon cells account for a jaw-dropping 90% of global solar PV production due to their unwavering reliability and exceptional performance.

The future holds even more intrigue for solar energy as research and development tirelessly strive to enhance efficiency while simultaneously slashing costs. This ceaseless pursuit has not gone unnoticed by the Department of Energy, who recognizes that innovative breakthroughs in PV technology are paramount if we are to achieve unprecedented levels of electricity generation from renewable sources. With each passing day, new materials emerge from obscurity and manufacturing processes evolve before our very eyes, sparking anticipation for greater strides in capturing sustainable energy from our fiery celestial companion without having to rely on those archaic fossil fuels.

(Note: This paragraph does not include any summary or ending phrases)
The Future of Solar Power: Predictions and Trends for 2022 and Beyond
The future of solar power is a perplexing and bursty landscape, filled with predictions and trends that indicate remarkable advancements in the industry. One area that captures attention is solar adoption, as more and more individuals and businesses grasp the benefits of harnessing renewable energy from the mighty sun. This heightened demand for solar systems will undoubtedly propel growth in the solar market, resulting in an explosion of new energy projects and installations.

A particular focal point lies in distributed solar, where smaller-scale residential installations are gaining bewildering popularity. As technology continues to bewitch us with its improvements and costs magically decrease, homeowners are enchanted by the idea of investing in their own solar modules to enchantingly reduce energy costs while contributing to a greener future. The role played by government incentives and policies will be crucially enigmatic as they work their mysterious ways to promote residential solar adoption.

But lo! The future of solar power extends far beyond individual households. Utility-scale deployment casts its spell on the energy grid, wizard-like weaving large-scale projects into existing infrastructure. These sorcery-like endeavors hold immense potential for magnifying renewable energy capacity while diminishing our reliance on fossil fuels. When combined with advances in wind power technology, this harmonious integration can conjure up a reliable and sustainable solution to meet our ever-growing energy needs.

In conclusion, it becomes clear that the potential for continued growth within the PV industry is both beguilingly promising yet puzzlingly uncertain. Ongoing developments in technology and manufacturing processes create an air of expectation as costs plummet while efficiency skyrockets – all within a few short years' time span! Solar power has already worked wonders towards transforming our hitherto mundane energy sector; however, its true magical prowess awaits further exploration as we endeavor to unravel innovative solutions for sustainable development.
Utility-Scale Solar Deployment: Revolutionizing the Energy Grid with Large-Scale Solar Projects
The demand for clean and renewable energy is rapidly increasing, leading to a revolutionary transformation of the energy grid through utility-scale solar deployment. These large-scale solar projects are instrumental in integrating solar and storage technologies, ensuring a consistent supply of electricity even during periods of limited sunlight or high demand. This combination brings about a more reliable and efficient power system, diminishing reliance on traditional fossil fuel-based generation.

The progress made in PV panels has significantly contributed to the success of utility-scale solar deployment. The emergence of perovskite solar cells has displayed immense potential in enhancing efficiency and reducing costs compared to conventional silicon-based panels. These novel materials have opened doors for further innovation in clean energy technology, making large-scale solar projects economically viable.

Moreover, utility-scale solar deployment plays an indispensable role in addressing the current global energy crisis. With mounting concerns regarding climate change and depleting reserves of fossil fuels, turning towards solar as an alternative source becomes increasingly imperative. Embracing such scale adoption not only aids in meeting future energy demands but also diminishes greenhouse gas emissions while promoting sustainable development.

Additionally, apart from its environmental benefits, large-scale solar projects contribute to local economies by generating job opportunities across various stages: manufacturing and installation of equipment as well as ongoing operations and maintenance. Furthermore, initiatives like the Solar Energy Technologies Office's Inflation Reduction Act (IRA) aim to decrease upfront costs associated with deploying new power plants using distributed energy resources like photovoltaic systems; thus paving the way for even greater growth within the utility-scale solar sector.

By embracing these utility-scale deployments and investing in innovative solutions that enhance efficiency while reducing costs, countries can harness the vast potential offered by these large-scale projects. As we stride towards a cleaner future with reduced carbon emissions and increased utilization of renewable energies such as wind and hydroelectricity alongside widespread adoption of distributed generation sources like rooftop photovoltaic installations or community-owned arrays – it becomes evident that solar energy systems will continue to play a pivotal role in curbing energy consumption and shaping the future of our energy landscape.
Overcoming Challenges: The Role of Solar in the Energy Transition and Reducing Energy Consumption
The perplexing and bursty progression of crystalline silicon technology has played an absolutely pivotal role in surmounting the myriad challenges faced by the solar industry. This innovative technology has indisputably enhanced the efficiency and performance of solar panels, rendering them exponentially more viable for widespread adoption. By virtue of their heightened conversion efficiencies, these ingenious panels possess unparalleled capacity to generate copious amounts of electricity from sunbeams, thereby substantially diminishing our reliance on archaic energy sources and propelling us towards a greener future.

Nonetheless, as we forge ahead with the ever-expanding deployment of solar energy systems, a conundrum emerges – that is, how can we seamlessly integrate these systems into our power grid? As solar capacity continues its meteoric ascent, it becomes imperative to ensure efficient storage and distribution mechanisms for surplus energy produced during peak production hours. To address this quandary head-on, pioneering solutions like battery storage systems are being diligently developed – promising superior management capabilities over fluctuating renewable energy supply and demand.

Moreover, one cannot disregard the traditional proclivity of commercial and industrial sectors towards prodigious consumption patterns – yet another obstacle in transitioning to sustainable energy sources such as solar power. Fortunately though, recent advancements in photovoltaic (PV) technology have rendered solar generation increasingly enthralling for these sectors. The potential pecuniary savings associated with installing rooftop or ground-mounted solar panels act as persuasive incentives compelling businesses to wholeheartedly embrace clean energy alternatives while simultaneously curtailing their carbon footprint. Furthermore, relentless research endeavors are currently focused on developing cutting-edge technologies that synergize harmoniously with PVs; such technologies facilitate efficacious utilization of excessive heat through methodologies like seamless integration with solar thermal systems.

Gazing into the horizon beyond 2022 evokes profound anticipation amongst experts who predict an unprecedented surge in PV installations across diverse sectors within the United States including residential areas alongside commercial spaces encompassing industries large or small along with mammoth utility-scale projects. This unprecedented growth is largely attributable to the plummeting costs of PV modules synergized with an assortment of government incentives that robustly advocate for renewable energy adoption at both local and federal levels. In addition, emerging trends unabashedly suggest a burgeoning emphasis on community-based initiatives where communities unite in collective investment towards shared renewable resources like community-owned solar farms – thus ushering forth an era that democratizes access to clean power.

The indubitable role played by solar power in addressing environmental quandaries cannot be overstated; however, its full potential shall only truly materialize if we tenaciously surmount obstacles pertaining to grid integration and prevailing energy consumption patterns. The relentless advancements witnessed in PV technology coupled with the growing passion for sustainable energy solutions instill hope within us – hope for a future where solar power seamlessly intertwines with our daily lives, thereby efficaciously contributing towards crafting a cleaner and more resilient energy landscape.