Leading independent power producers, The AES Corporation (NYSE: AES), Clearway Energy Group (Clearway), Cypress Creek Renewables, and D. E. Shaw Renewable Investments (DESRI), have formed the US Solar Buyer Consortium to support expansion of the domestic solar supply chain and drive the growth of the American solar industry.


To meet its ambitious growth targets, the Consortium has launched a competitive RFP to search for qualified manufacturers who are aligned with the consortium's goals and can commit to a long-term strategic partnership to supply up to 7 GW of solar modules per year starting from 2024.


"Our group of companies comprise industry leaders that are committed to delivering cost-effective, renewable power for our customers. Our joint commitment to procure at this scale can provide the certainty suppliers need to ramp up capacity and overcome current supply chain constraints," said David Zwillinger, DESRI's CEO.


The buying consortium will encourage a stable, domestic supply chain for solar modules. Promoting the on-shoring of the module supply chain demonstrates the buying consortium's belief in an American-made solar industry that has the potential to create over 250,000 new permanent jobs and over 50,000 new construction jobs by 2035. Increasingly domestic supply chains will create lasting resiliency and alleviate constraints faced by the industry today.


"The Consortium has a large and growing pipeline of solar projects in the United States, and we are committed to supporting America's clean energy transition," said Andres Gluski, AES President and CEO. "We're working together with customers of all kinds to decarbonize their operations and the grid."


"Solar provides low-cost clean energy, builds resiliency into the grid and is vital in addressing the climate crisis," said Sarah Slusser, CEO of Cypress Creek Renewables. "We are proud to advance our country's important decarbonization and clean energy goals and American manufacturing through the support provided by this consortium."


Increasing solar energy deployment is essential to achieving net-zero emissions by 2050 and limiting global temperature rise to 1.5o C. While the White House's recently announced 24-month bridge for certain solar imports and actions to support domestic manufacturing are a large step towards addressing supply chain challenges, the Consortium recognizes that more needs to be done to build upon the industry's progress towards providing lower-cost, reliable, clean power to American families and businesses.


"Today's announcement from the Consortium is just one step toward bolstering America's solar supply chain," said Craig Cornelius, CEO of Clearway Energy Group. "With legislation pending before Congress, policymakers can scale our domestic manufacturing workforce and restore our country's legacy as a manufacturing leader. We appreciate the Biden administration's commitment to invest in American workers and urge lawmakers to seize this opportunity."
Related Links

US Solar News

All About Solar Energy at SolarDaily.com


Thanks for being here;


We need your help. The SpaceDaily news network continues to grow but revenues have never been harder to maintain.

With the rise of Ad Blockers, and Facebook – our traditional revenue sources via quality network advertising continues to decline. And unlike so many other news sites, we don't have a paywall – with those annoying usernames and passwords.

Our news coverage takes time and effort to publish 365 days a year.

If you find our news sites informative and useful then please consider becoming a regular supporter or for now make a one off contribution.


SpaceDaily Contributor

$5 Billed Once
credit card or paypal



SpaceDaily Monthly Supporter
$5 Billed Monthly
paypal only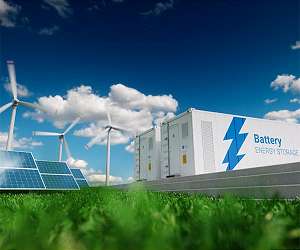 Biden calls clean energy matter of national security

Washington (AFP) June 17, 2022


US President Joe Biden told a climate conference for major economies Friday that Russia's war in Ukraine shows the shift to renewable energy is a matter of national security as well as key to preventing global warming.
"Russia's brutal and unprovoked assault on its neighbor Ukraine has fueled a global energy crisis and sharpened the need to achieve longterm reliable energy security and security," Biden told the virtual summit hosted from the White House. "The good news is that climate security and e … read more