SINGAPORE: Homeowner Deena Bajrai hasn't paid a utility bill in four years.
In 2018, Deena installed 66 solar panels on her roof. Since then, she hasn't had to pay a utility bill.
The panels will cost around S$40,000 to install and will last around 25 years.
Since her last bill was around S$260 in June 2018, it will take Deena around 12 years to recoup the initial investment. That means she won't have to pay her electricity bill for about 13 more years.
And not only does she have no monthly utility bills to pay, she has a surplus.
Because her solar panels generate more electricity than she consumes, Deena has accumulated a S$3,000 loan from her electric company. This helps to offset future consumption and price increases.
However, the cost savings are just one consideration in their decision to switch to renewable energy, Deena said.
"The other incentive was the fact that you can't pollute the environment. How can you put dollars and cents into fossil fuels when it takes years to get oil from the ground," she said.
"Knowing that there are these intangibles to contribute to…that was another reason why I chose solar panels."
Across Singapore, there were 4,750 solar photovoltaic (PV) installations at the end of the second quarter of 2021. Grid-tied installed solar PV capacity in Singapore was 527 MWp at the end of the second quarter of last year.
It aims to grow rapidly by 2030 – with plans to produce enough to power 350,000 homes a year. That's about 4 percent of Singapore's electricity needs.
Globally, installed solar power capacity has increased 17-fold and its price has fallen more than 80 percent over a 10-year period.
This is partly because more is being produced in China, which has lowered manufacturing prices.
There are currently two ways you can opt to use solar energy in Singapore.
Private customers, mainly property owners, can install and own the solar panels on their property. Depending on the size of the installation, this includes upfront costs of between S$10,000 and S$50,000.
Another is called the solar leasing model.
The property owner does not have to pay the installation costs of the solar panels, but instead pays a monthly flat rate for the electricity generated from solar panels, which can be on-site or external.
The non-residential private sector accounted for just over half of Singapore's solar energy capacity, according to the Energy Market Authority.
One such company is Schneider Electric, which has installed solar panels on its rooftops and parking lots.
However, this was only enough to cover 5 to 6 percent of the electricity consumption of the entire building.
Schneider supplements this with energy obtained from an external solar park.
Despite the high initial investment of approximately S$3 million, Schneider Electric was able to amortize its costs in approximately three years.
Aside from covering costs, owning solar panels can also help consumers and businesses protect themselves from fluctuations in energy prices.
"Singapore has an open electricity market, which means it's very vulnerable to market forces," said Matthew Yeo, energy transition lead, Southeast Asia, Accenture.
"The danger is that electricity prices can fluctuate… So if you have solar panels on your roof, that's kind of a way of protecting yourself," he added.
Solar energy is an intermittent source of energy. This means that due to external factors that cannot be controlled, such as B. the weather, is not always available.
Mr Yeo said the power grid can withstand interruptions at lower levels.
"But when you start going to 40 percent, 50 percent, when half of Singapore is on solar power, then suddenly if you have a thunderstorm, your electricity production is cut in half, and then that becomes a problem for you not enough spare capacity have to ramp up power generation. And then there could be blackouts or brownouts."
He said additional costs would have to be incurred to upgrade the power grid to withstand these conditions.
However, some of these challenges have also turned into opportunities as Singapore meets its sustainability commitments.
One such solution is the floating solar farm at Tengeh Reservoir. With a size of about 45 football pitches, it is one of the largest in the world.
Also in the pipeline is a project to supply electricity from Australia's Northern Territory via undersea cables.
It is one of the most ambitious solar energy projects in the world and could provide up to 15 percent of Singapore's energy needs.
According to Stephen Tay, Associate Lecturer at the Solar Energy Research Institute of Singapore, this is an example of Singapore developing innovative solutions due to geographic restrictions. dr Tay said such solutions could help boost global adoption of solar power.
Since moonlight is just sunlight reflected off the moon, you'll be pleased to know that the answer is yes: solar panels technically work on moonlight.
Do I get enough sun for solar panels?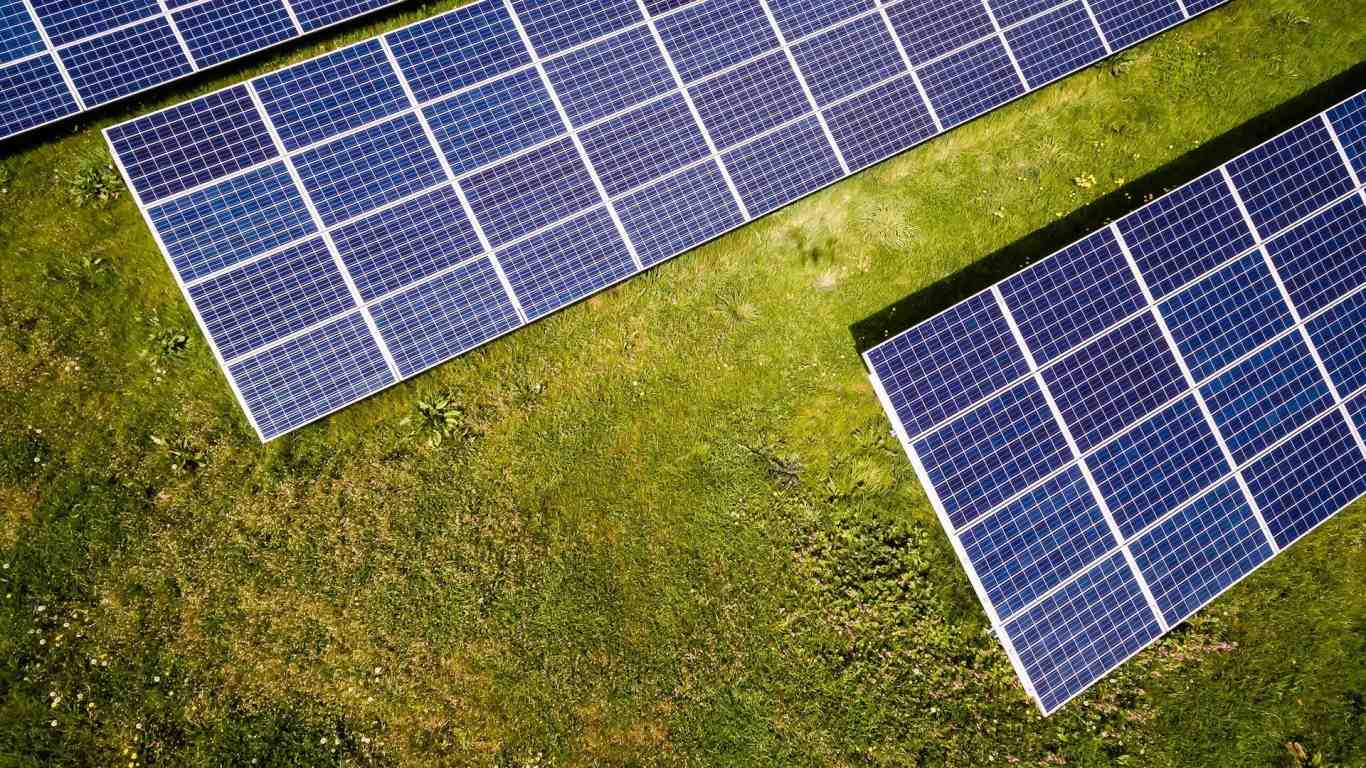 Solar panel efficiency is best in full, direct sunlight, but solar panels will still work in cloudy weather or indirect sunlight. This may interest you : Solar turbines san diego.
How much sunlight do you need for solar panels? At best, you want your solar panels to receive about four or five hours of direct sunlight. Specifically, sunlight should reach your panels between 10:00 AM and 3:00 PM. This is when the sun is highest and the rays are most direct.
Does my house get enough sunlight for solar?
How much sunlight does your roof receive? To see if your home is a good candidate for solar power, try a solar panel suitability tester like Google's Project Sunroof. Read also : Starting small to answer the big questions about photosynthesis. … The more direct sunlight your home receives, the more energy the panels will produce.
How do I know if my house is good for solar?
5 signs your home is a good fit for solar panels
Your area gets enough sunlight. The most important factor when choosing solar panels is knowing the amount of solar radiation. …
Solar ratings show that your roof is getting enough sunlight. …
Your roof is in good condition. …
Your roof will last for decades. …
You qualify for government incentives.
Do solar panels work in partial shade?
Yes, solar panels can work in both shady areas and cloudy days, but their output will be affected by the reduced solar radiation.
Do solar panels need actual sunlight?
7. Solar panels do not require direct sunlight to work. Even if maximum efficiency is achieved when the sun is shining, electricity is also produced on cloudy days and in winter. On the other hand, no electricity can be produced at night, but a storage system can solve this problem.
Do solar panels work in shade?
Although the output is reduced, the solar panels still work in the shade – just at a lower capacity due to the reduced solar radiation.
How well do solar panels work in shade?
Solar panels are made up of individual solar cells and when these cells are covered by shadows they will not operate at 100% capacity. If part of your solar panels is covered, the other panels will continue to function normally, but the total amount of electricity the system is producing will be reduced.
Will a solar light work in the shade?
In short, the answer is yes, solar lights work in most shades, but not as effectively, and you may not get a full night charge.
Which solar panel works best in shade?
Microinverter Solar Panels Microinverter solar panels are the most resilient to shading issues because if one panel is shaded, the other panels will not be affected. Microinverters work like Christmas lights, if one goes out the others still work.
How does the sun produce energy quizlet?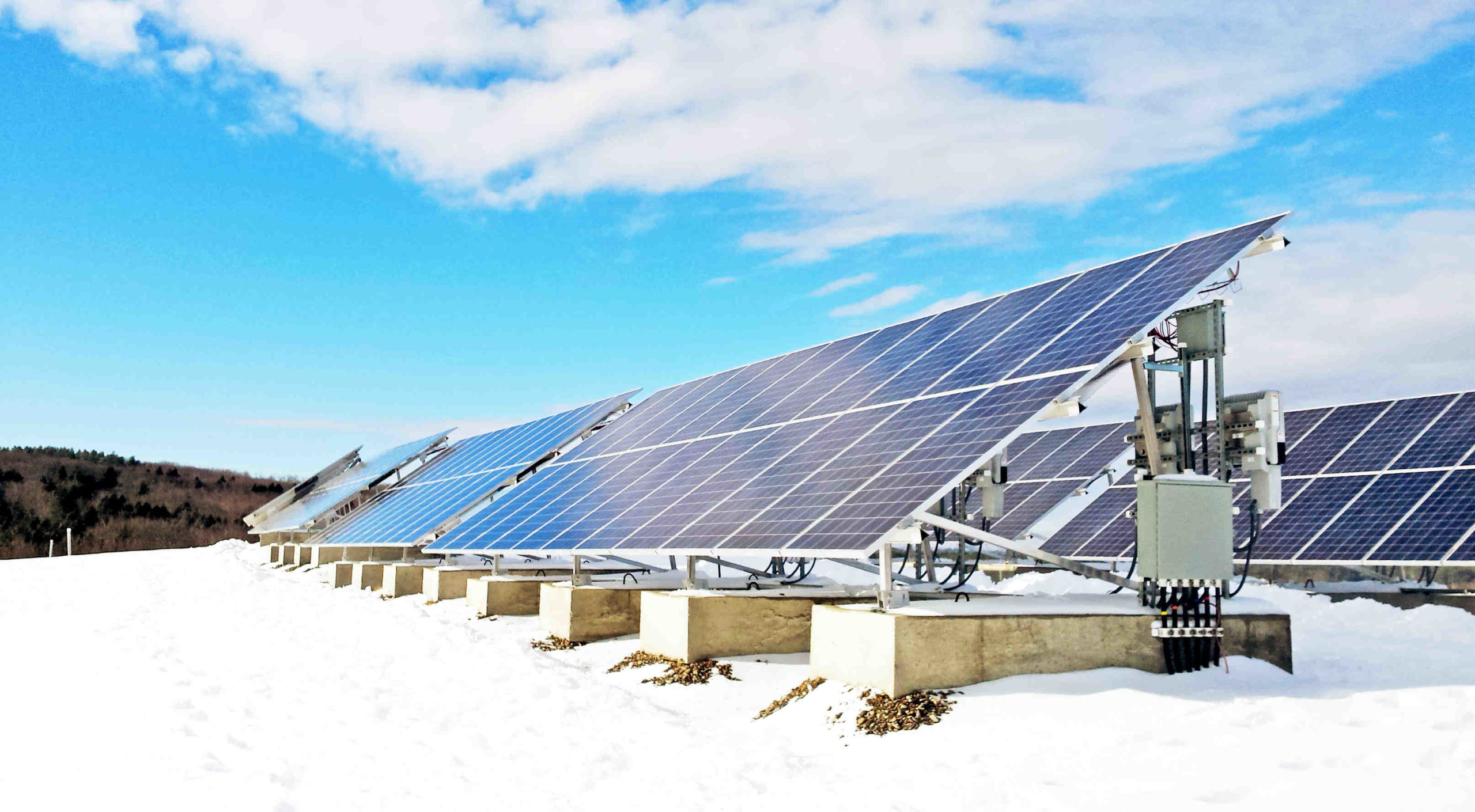 Energy is created through the process of nuclear fusion. Two hydrogen nuclei combine to form helium. This happens in the core of the sun, where there is very high pressure and very high temperatures.
Where is energy produced in the sun quizlet? Terms used in this sentence (6) The energy of the sun is generated in its central region by the fusion of hydrogen nuclei into helium nuclei.
How does the sun produce energy?
Solar energy is created by nuclear fusion that takes place in the sun. Fusion occurs when protons from hydrogen atoms in the Sun's core collide violently and fuse to form a helium atom. This process, known as the PP (proton-proton) chain reaction, releases enormous amounts of energy.
How does the sun produce energy that heats our planet quizlet?
How does the sun produce the energy that warms our planet? The core of the sun contains radioactive atoms that emit energy as they decay. Gas in the sun heats up when compressed, releasing large amounts of energy in the process. Heat trapped by magnetic fields in the sun is released as energy.
How does the sun produce its energy quizlet?
the sun generates energy through the nuclear fusion of hydrogen into helium at its core.
Why does the sun produce so much energy quizlet?
How does the sun release so much energy? Hydrogen particles collide and create helium. Every time this happens, the sun releases energy in the form of heat and light. This process is called fusion and you need tremendous heat and pressure for it to happen.
Where is the sun's energy produced quizlet?
The Sun's energy is generated in its central region by the fusion of hydrogen nuclei into helium nuclei. What two forces work together in the sun to create a stable structure? The Sun remains stable because inward gravity balances the outward thermal pressure of nuclear fusion.
What happens to solar panels after 25 years?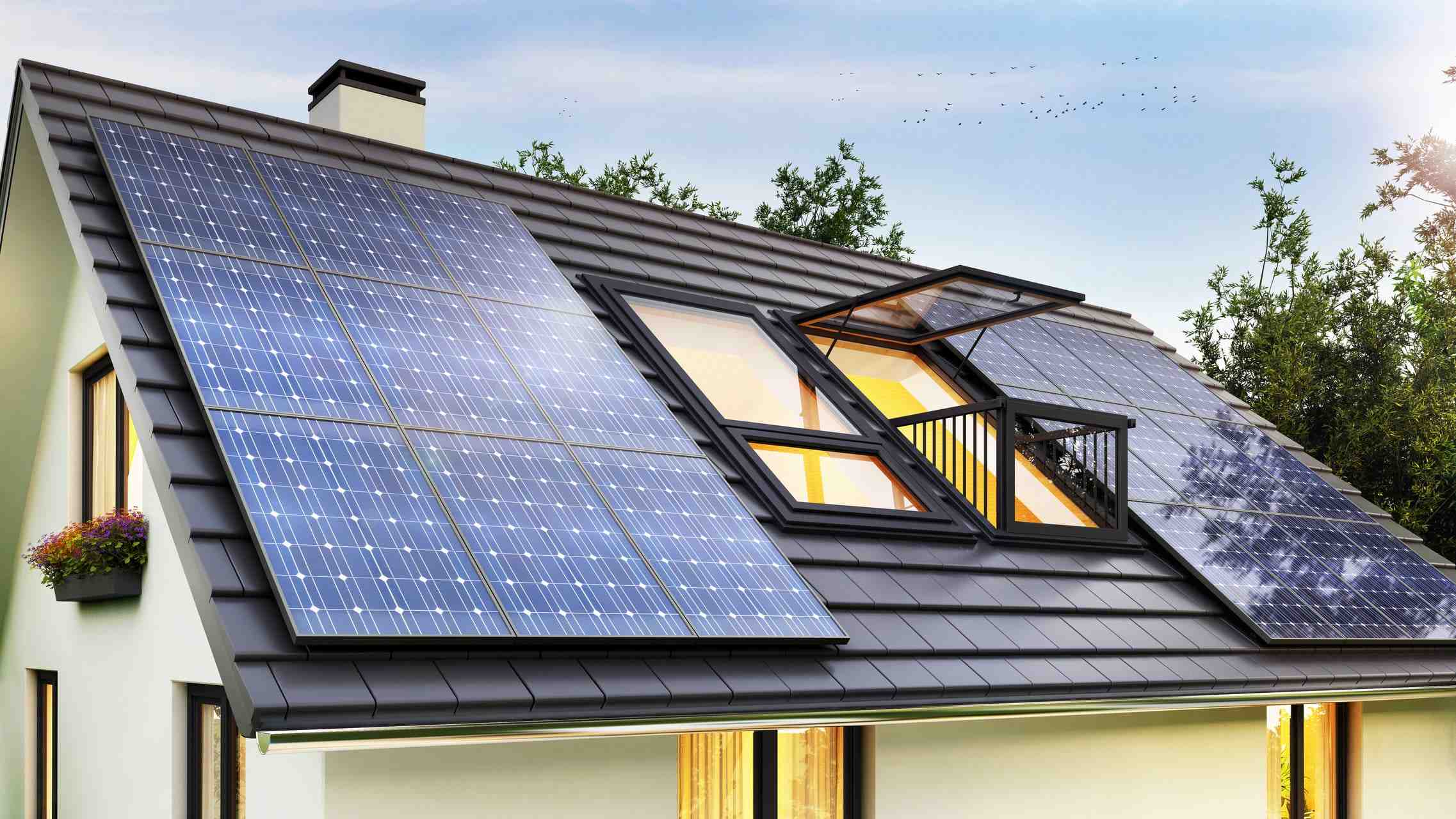 In reality, solar panels can last much longer: the warranty typically guarantees that the panels will operate at over 80% of their rated efficiency after 25 years. A study by NREL shows that most panels are still producing energy after 25 years, albeit with slightly reduced performance.
What happens to solar modules after 30 years? The industry standard for the productive lifespan of a solar panel is 25-30 years. However, a solar panel will not die after 25-30 years, but its performance will fall well below that predicted by the manufacturer.
What happens to solar panels that are no longer useable?
Solar panels are designed to be recycled, and most of the materials used to make these panels can be recycled. However, you may need to see where to take your records for recycling. Some energy suppliers will accept these for you and take care of the recycling.
What can I do with worn out solar panels?
In California, solar panels must be disposed of as hazardous waste. It is the only state with disposal guidelines that result in ethical and appropriate recycling processes.
Do solar panels degrade when not in use?
In general, it can be assumed that solar modules age by 0.5% to 3% per year. There are four main factors that contribute to normal deterioration, all of which stem from natural causes: temperature changes, humid heat, freezing moisture, and ultraviolet (UV) radiation.
Can solar panels last 40 years?
According to the Federal Trade Commission, solar panels last about 20 years. The good news is that with proper maintenance, your panel can actually last 40-50 years.
Can solar panels last 30 years?
But the solar cells that generate this electricity don't last forever. Industry lifespans are around 25 to 30 years, and that means some panels installed in the early end of the current boom aren't far from obsolete.
How many years can a solar panel last?
In general, solar panels last about 25-30 years. However, that doesn't mean they stop producing electricity after 25 years – it just means that energy production has fallen by what manufacturers believe is a significant amount.
How long does it take for a solar panel to decompose?
You can rest assured that most photovoltaic solar panels will last 25 years before deteriorating noticeably. Most solar panel manufacturers offer a standard 25-year warranty for the expected life of the solar panels.
How quickly do solar panels degrade?
NREL research has shown that solar panels have an average rate of degradation of around 0.5% per year, but the rate could be higher in hotter climates and on rooftop systems. [1] A degradation rate of 0.5% implies that the production of a solar module decreases by 0.5% per year.
Do solar panels decompose?
Solar panels are made up of photovoltaic (PV) cells that convert sunlight into electricity. When these panels end up in landfills, valuable resources are wasted. And since solar panels contain toxic materials like lead that can leach out when degraded, landfill also creates new environmental hazards.
How long does it take for solar panels to pay for themselves?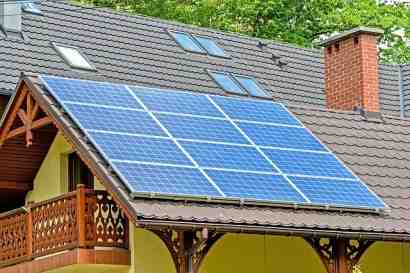 Most homeowners in the United States can expect their solar panels to pay for themselves in 9 to 12 years, depending on which state they live in.
How long will it take for solar to pay off? Still, the payback period for a 5 kW system with a base cost of $19,750 to $20,000 could be reduced from 15 years to just 6 to 9 years. That doesn't factor in your significant energy cost savings, and your solar panels could be a very good investment if you live in your home long enough.
Do you really save money with solar panels?
With solar modules and solar module systems, you save money and amortize in a very short time. Rising real estate values, lower operating costs, and the federal tax credit reduce the upfront cost of installing solar panels.
How much does the average person save with solar?
The average cost to install a solar system in the US ranges from $17,000 to $24,000. The average payback period is between 10 and 15 years. The average American family can save between $10,000 and $30,000 over the life of their system.
Are solar panels financially worth it?
Not only is solar power good for the environment, but you can also make money by feeding excess power back into the grid. While costs have come down in recent years, solar panels can be quite expensive to install and maintain. Solar panels are best suited for homes that receive ample sunlight all year round.
What are the 2 main disadvantages to solar energy?
Disadvantages of solar energy
Solar doesn't work at night. …
Solar panels are not attractive. …
You cannot install a home solar system yourself. …
My roof is not suitable for solar. …
Solar harms the environment. …
Not all solar panels are of high quality.