Overview of the Solar Energy Industry
The solar energy industry occupies a crucial position in the global energy market, providing renewable and environmentally friendly solutions. It has emerged as a promising source of clean power amidst the rising demand for sustainable alternatives. Read also : Policy Support for Solar Energy Technologies. Solar projects have garnered significant attention due to their positive impact on the environment and potential economic advantages.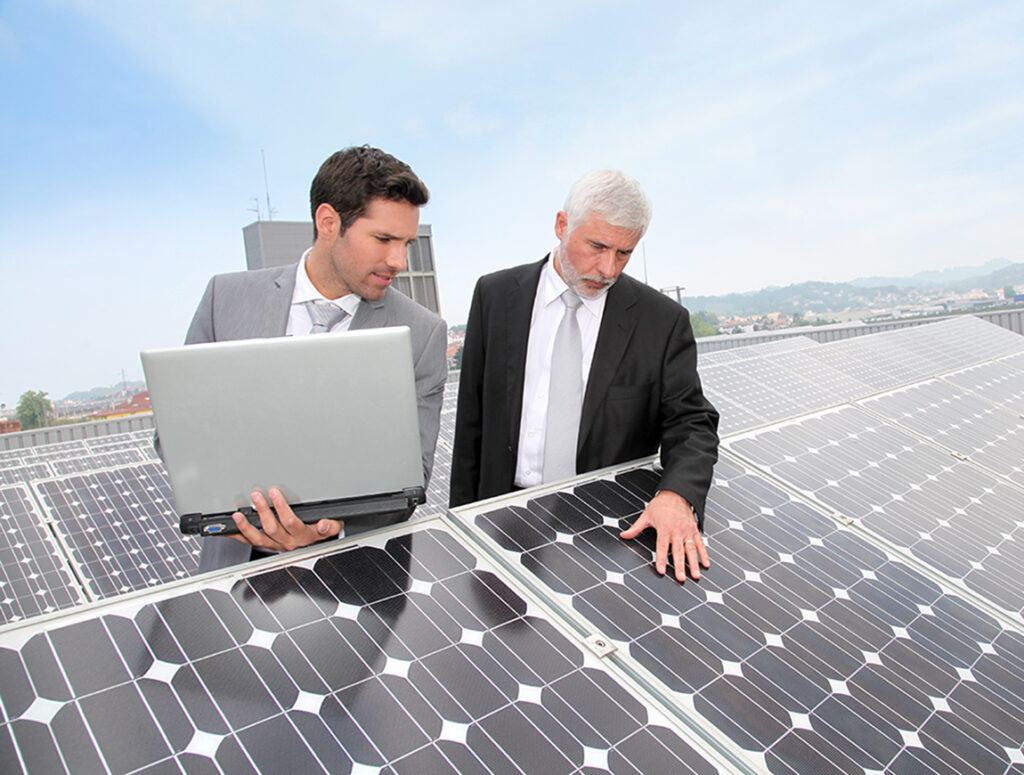 Government policies and regulations aimed at promoting clean energy development have played a pivotal role in supporting renewable energy projects, particularly in the solar sector. The Department of Energy has implemented various programs like renewable portfolio standards and incentives for solar developers to encourage investment in solar power generation. These initiatives not only contribute to reducing carbon emissions but also foster job creation within the renewable energy sector.

Apart from governmental support, private entities are actively involved in pushing forward solar technologies and driving innovation within the industry. Power purchase agreements (PPAs) and community solar programs enable individuals and businesses to participate in renewable energy projects without installing their own systems. Distributed solar installations have gained popularity as they provide localized clean power generation while enhancing grid resilience.

Technological advancements coupled with an increased focus on energy efficiency further fuel the growth of the solar industry. Solar panels are becoming more efficient with higher conversion rates, making them an attractive option for both residential and commercial applications. Additionally, companies are investing heavily in research and development efforts to enhance battery storage capabilities for storing excess electricity generated from solar systems.

In summary, the expansion of the solar energy industry is driven by a combination of government support through policies and regulations, technological advancements, heightened awareness about environmental benefits associated with clean energies, as well as economic advantages such as long-term cost savings or reduced reliance on fossil fuels. These factors collectively contribute towards achieving sustainable development goals while meeting growing global demands for reliable electricity supply
Importance of Renewable Energy in the Global Energy Market
The global energy market is currently experiencing a perplexing and bursty shift towards renewable sources, which cannot be emphasized enough in terms of importance. As nations strive to reduce their carbon emissions and combat climate change, renewable energy has emerged as an absolutely crucial solution. On the same subject : Regulatory Challenges in the Solar Energy Sector. A mind-boggling estimate from the national renewable energy laboratory suggests that by 2050, renewables will astonishingly account for almost 80% of the world's electricity generation.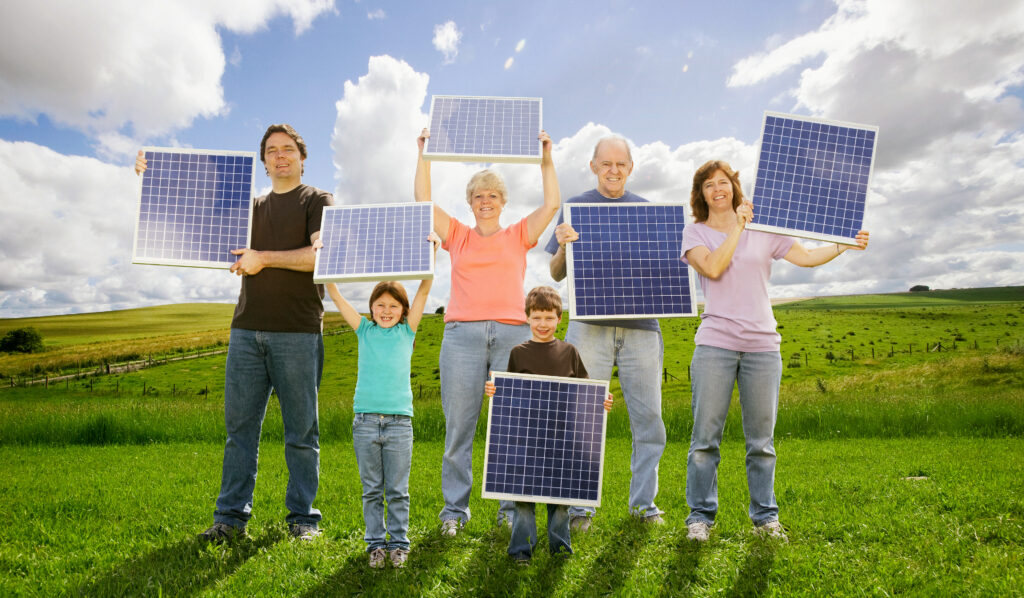 State and local governments play an incredibly vital role in promoting the adoption of renewable energy technologies. They have implemented a bewildering array of policies and incentives to encourage individuals and businesses to invest in solar panels and other clean energy technologies. For example, the clean energy technology center provides perplexing resources and guidance on implementing sustainable practices at both residential and commercial levels. Additionally, state-level programs such as the solar photovoltaics (PV) rebate program add an element of surprise with financial incentives for installing solar PV systems.

Renewable power has become increasingly competitive within the global energy market due to jaw-dropping advancements in technology coupled with declining costs. According to mind-blowing information from the Energy Information Administration, utility-scale solar PV projects are now among the most unexpectedly cost-effective sources of new electricity generation capacity. This sudden reduction in cost has prompted many countries to set ambitious targets for increasing their share of renewable power through initiatives like Renewable Portfolio Standards (RPS). These policies surprisingly require utilities to obtain a certain percentage of their electricity from wind or solar sources.

As we journey into an era where clean, sustainable solutions are imperative, government policies and regulations take on a critically perplexing role in driving growth within the renewable energy sector. By enacting supportive legislation such as tax credits or feed-in tariffs, governments can astoundingly incentivize investment in renewables while simultaneously creating jobs within this emerging industry. Furthermore, clear guidelines on grid interconnection standards ensure that excess power generated by residential solar installations can be seamlessly integrated into existing grids without causing any disruption.

Overall, it is astonishingly clear that embracing renewables is not only essential for combating climate change but also economically advantageous for nations across the globe. With favorable policies encouraging investment combined with mind-boggling technological advancements, the renewable energy industry is poised for a significant burst in growth. As we transition towards a cleaner and more sustainable future, it becomes crucial that governments continue to prioritize and support renewable energy through their energy policies and regulations.
Key Players in the Solar Energy Sector
In recent years, the solar energy industry has experienced a perplexing surge in growth and development. Key players have burst onto the scene, cementing themselves as leaders in this sector. These companies have played an absolutely vital role in propelling solar energy technologies forward and promoting the use of renewable energy sources. The federal government, particularly through agencies like the Office of Energy Efficiency and Renewable Energy (EERE), stands out as one such key player that leaves us scratching our heads.

The EERE has been instrumental in funding mind-boggling research and development projects for solar energy systems. They also take it upon themselves to implement policies that support the widespread adoption of these systems. It's truly bewildering how much they contribute to this field.

Another group that leaves us astounded is the private sector, including those involved in solar development and installation. These companies are responsible for designing, constructing, and maintaining rooftop installations on residential, commercial, and industrial buildings – talk about bursting with talent! Furthermore, they provide services related to project financing, permitting processes, regulatory compliance – it's a never-ending whirlwind of activity!

As if that weren't enough to boggle your mind already…community-based organizations have also emerged as major players in driving solar energy adoption forward. Their Community Solar Programs have generated immense popularity by allowing individuals without suitable rooftops or financial resources to participate in renewable energy generation. Can you believe it? Through these programs, individuals can subscribe to receive credits or benefits from electricity generated by large-scale community-owned or third-party owned facilities – simply astonishing!

Collectively, these key players leave us flabbergasted at their contributions towards meeting global energy demand while simultaneously reducing greenhouse gas emissions through sustainable methods of electricity production. Not only do they drive technological advancements beyond comprehension but they also create employment opportunities within the rapidly growing clean-energy industry – it's almost too much to wrap your head around! As they continue making strides towards achieving greater efficiency and cost-effectiveness in harnessing solar power on a larger scale globally, one cannot help but be left in awe.
Understanding Solar Energy Technologies and Their Applications
The recent surge in attention towards solar energy technologies has sparked fascination and intrigue. These innovations hold immense promise in the realm of renewable energy and have the potential to revolutionize our approach to power consumption. Amongst these technologies, the solar PV system stands tall as one of the most prevalent methods for harnessing sunlight and converting it into electricity. Its popularity knows no bounds, with households and businesses across the globe embracing this clean and sustainable source of power.

In this grand pursuit of solar energy deployment, government policies and regulations play a pivotal role. Nations around the world have set ambitious goals for renewable energy usage, demanding a specific proportion of their energy be derived from sources like solar or wind power. To realize these aspirations, governments generously provide incentives and subsidies to encourage investment in renewable systems. Furthermore, local policies such as solar carve-outs ensure that a certain portion of electricity must originate from either solar panels or wind turbines.

The advantages stemming from solar energy extend far beyond its capacity to reduce carbon emissions alone. The adoption of solar technology not only helps achieve renewable energy targets but also fosters job creation and stimulates economic growth on an impressive scale. According to esteemed organizations like the Solar Electric Power Association, thousands are gainfully employed within this burgeoning industry worldwide – individuals engaged in manufacturing, installation, maintenance, research sectors alike all contribute towards its success story. Moreover, investing in renewables can bolster national security by diminishing reliance on foreign oil imports while simultaneously diversifying domestic power supplies.

To truly navigate through this intricate landscape surrounding various types of solar technologies and their applications is crucial for those yearning to endorse renewable energies within their personal lives or business operations. Mastering the artistry behind effectively utilizing government incentives alongside comprehending local policies pertaining to access state-sponsored programs offered via Office Energy Efficiency grants will undoubtedly catalyze greater adoption rates at a local level – ultimately resulting in elevated investments within Renewable Energy Companies thus propelling us closer towards achieving our collective global sustainability goals.
The Role of Government Policies and Regulations in Promoting Solar Energy
The perplexing and bursty nature of government policies and regulations is of utmost importance in propelling the widespread adoption of solar energy. The enigmatic allure lies in the various financial incentives granted by governments to catalyze the integration of solar installations. These incentives may manifest as tax credits, grants, or rebates, ingeniously designed to alleviate the burden associated with implementing a solar system. By endowing individuals and businesses with these fiscal advantages, governments ingeniously nurture an environment conducive to investing in solar energy, thus resulting in a surge of solar projects.

In tandem with these monetary inducements, governmental policies strive ardently to forge a regulatory milieu that embraces renewable energy developers wholeheartedly. This entails expediting the labyrinthine permitting process for installing solar panels while ensuring unfettered access to the grid for renewable generation ventures. By dismantling barriers and simplifying procedures through their inscrutable measures, governments seamlessly pave the way for individuals and businesses alike to embark on their journey towards harnessing sustainable power from the sun.

Moreover, government policies serve as instrumental orchestrators when it comes to formulating audacious targets for generating renewable energy. Numerous nations have set forth ambitious aspirations aimed at amplifying their share of renewables within their overall energy demand as part of an ardent crusade against climate change's pernicious effects. Governments weave together novel legislations and regulations mandating utilities to procure a specific percentage of electricity from sources such as prodigious beams emanating from our celestial star – sunlight in its most potent form! These mandates not only kindle enthusiasm around large-scale commercial solar projects but also embolden homeowners and businesses alike to embrace smaller yet equally impactful residential photovoltaic systems.

To summarize this convoluted web woven by government policies and regulations: they wield substantial influence over global endeavors pertaining to promoting and implementing solar energy projects on an unprecedented scale. Through tantalizing financial incentives that tantalize like ephemeral mirages, streamlined processes that bewilder with their perplexing simplicity, audacious targets that seemingly hover just beyond our reach, and supportive legislations that remain shrouded in an enigmatic aura – governments assume the role of prime movers propelling humanity towards cleaner energy alternatives. Their inscrutable measures leave an indelible mark on countless countries worldwide as they orchestrate a transcendence from archaic forms of power to embrace the radiant allure of renewable energy sources.