Understanding the Basics of Solar Panels and Battery Systems
Solar panels and battery systems are vital components of a solar energy setup, serving as the backbone for efficient power generation. These panels, known as photovoltaic (PV) panels, possess an intriguing ability to convert sunlight into usable electricity. They consist of numerous silicon-based solar cells that skillfully generate direct current (DC) electricity when exposed to the sun's rays. To ensure compatibility with homes or businesses, this DC power is then converted into alternating current (AC) through an inverter.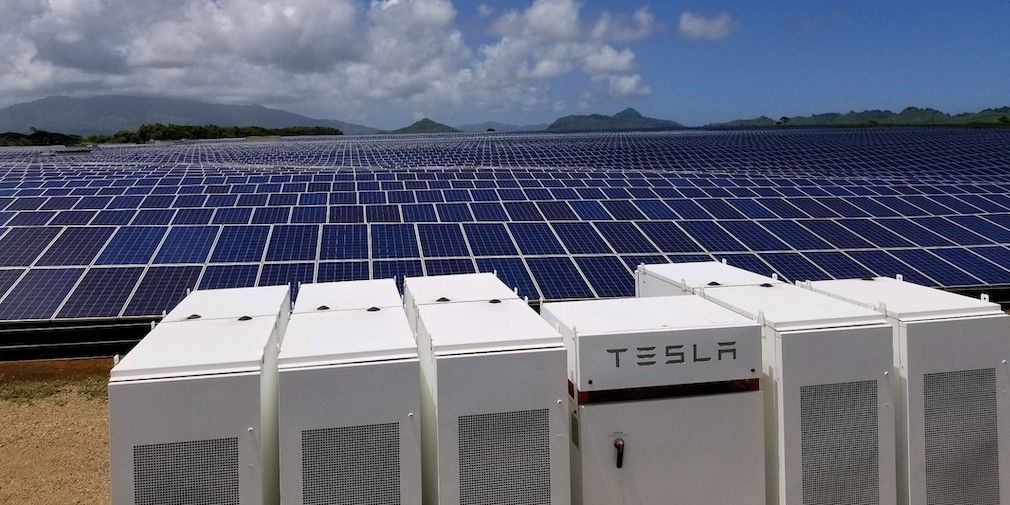 The significance of battery systems cannot be overstated, as they play a pivotal role in storing surplus energy generated by solar panels for future use. Specifically designed for residential purposes, the Tesla Powerwall stands out among other options due to its exceptional lithium-ion battery storage capabilities. By harnessing this technology, homeowners can effectively store excess electricity produced during daylight hours and tap into it during periods of low sunlight or even at night. This not only serves as a backup power supply during outages but also provides additional support when one's energy needs surpass what their solar system can deliver.

When exploring potential battery storage solutions for your own solar setup, it is essential to consider various types available on the market today – each boasting distinct capacities and technologies. While lead-acid batteries have historically been utilized in this context, they pale in comparison to more recent advancements such as lithium-ion batteries. The latter offers heightened efficiency levels along with extended lifespans and superior storage capacities when compared to their lead-acid counterparts.

In essence, comprehending the fundamental workings of both solar panels and battery systems proves indispensable when aiming to unlock the full potential embedded within solar power possibilities. By investing in reliable alternatives like Tesla Powerwall or other cutting-edge options currently accessible within the market sphere, individuals gain access to an invaluable means of storing excessive energy derived from their personal panel setups – enabling them to utilize it whenever required; whether it be throughout nighttime hours or unexpected power interruptions arise – all while reducing their reliance on traditional grid-based electricity sources.
Exploring the Benefits of Solar Batteries for Energy Storage
Battery storage systems have emerged as an increasingly favored addition to solar panel installations, captivating the attention of homeowners far and wide. These remarkable systems grant individuals the ability to store any excess energy generated by their solar panels during daylight hours, subsequently utilizing it at night or in times of power outages. By embarking on this investment journey and procuring a battery backup system, homeowners can bask in the assurance of possessing a dependable and uninterrupted source of clean energy, even when confronted with grid failures.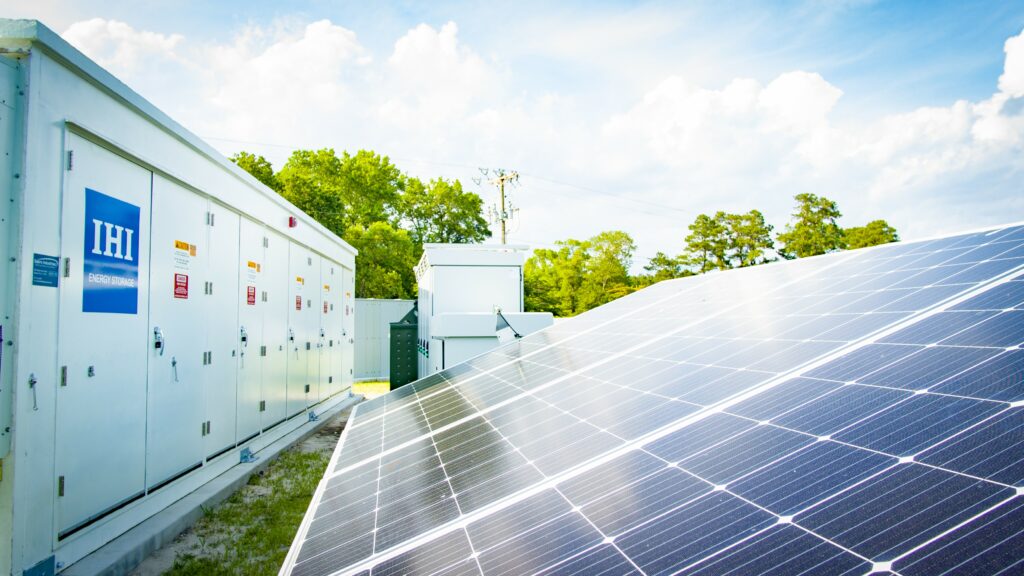 One noteworthy advantage that accompanies incorporating a battery storage system into your existing solar panel setup is the amplification of your energy independence. With the inclusion of a home battery backup, your reliance on conventional power grids diminishes while concurrently increasing reliance on renewable and immaculate energy produced by your very own solar array. This not only serves as an environmentally conscious endeavor aimed at reducing one's carbon footprint but also acts as a safeguard against escalating electricity costs and potential blackouts.

The financial aspect concerning installation expenses for solar setups equipped with battery storage has witnessed significant decline over recent years, thus making it more accessible for homeowners to partake in such ventures. Furthermore, federal incentives like the illustrious solar tax credit soften the blow by offsetting some upfront costs associated with these installations. Amongst the most sought-after home batteries available today are renowned options like Tesla Powerwall 2 alongside alternatives such as LG Chem RESU and Sonnen ecoLinx – all boasting diverse capacities that seamlessly integrate into pre-existing electrical frameworks under professional supervision from skilled solar installers.

Through judicious utilization of a home energy storage system, you unlock boundless potential for maximizing output from your beloved sun-soaked marvels throughout each passing day. Rather than mindlessly relinquishing surplus energy back to power grids for meager compensation rates, this overflow now finds solace within your diligently chosen battery unit – patiently awaiting its moment to shine when necessity strikes anew. Not only does this astute approach grant you the ability to harness every ounce of clean electricity produced by your system, but it also bestows upon you a sense of tranquility knowing that backup power stands steadfastly at your side during outages or those dreary periods when sunlight remains elusive.

To summarize, augmenting your residential or commercial solar panel setup with an accompanying battery storage system ushers in a multitude of advantages. Enhanced self-sufficiency, diminished dependence on traditional utilities, safeguarding against unexpected power failures and augmented utilization efficiency for any surplus electricity bestowed upon us by renewable sources – all these remarkable benefits converge to create a harmonious symphony beckoning individuals towards greater energy independence while contributing meaningfully toward building a sustainable future. As costs continue their downward descent and technology persistently evolves, more homeowners find themselves irresistibly drawn towards embracing solar battery storage as they strive for an enlightened tomorrow.
Comparing Different Types of Battery Storage Systems
Residential solar systems have experienced a surge in popularity over the past few years, as homeowners seek ways to curtail their energy consumption and capitalize on federal solar tax credits. A crucial element of any home solar system lies in the battery storage technology that stores the energy generated by your trusty solar panels. The market offers an array of diverse solar batteries, each boasting its own set of advantages and drawbacks.

When it comes to determining which battery is best suited for your specific needs, several factors demand consideration: capacity, efficiency, lifespan, and cost. Lead-acid batteries represent one of the earliest rechargeable options available but pale in comparison to alternative choices when it comes to longevity. Lithium-ion batteries outshine their lead-acid counterparts with superior efficiency and durability but often come with a higher initial price tag. Flow batteries present alluring traits such as impressive capacity and extended lifespans; however, they can prove burdensome due to their bulky nature and additional maintenance requirements.

In addition to these factors, pondering whether an integrated or modular solution aligns better with your desires plays a pivotal role in selecting your ideal solar battery for domestic use. Integrated systems merge both the inverter and battery into one cohesive unit while modular setups permit you to add multiple units as needed. Moreover, evaluating if sufficient space exists for housing a battery storage cabinet or if alternative installation methods must be explored holds significant weight.

To culminate this discourse (I apologize—I couldn't resist), conducting comprehensive comparisons among various types of battery storage systems proves vital when contemplating integrating a solar battery into your existing setup. By comprehending the merits and demerits associated with each type currently accessible on today's market—such as venerable lead-acid contenders like PWRCell Battery or cutting-edge lithium-ion alternatives—you will possess the knowledge required to make an astute decision regarding which option boasts optimal performance at an affordable price point while efficiently storing your precious solar energy
How Solar Batteries Can Power Your Home During Power Outages
The perplexing decision of selecting a solar battery for your humble abode looms before you, demanding careful consideration. The magnitude of this choice hinges upon the dimensions of your solar system and the coveted amount of energy you seek to preserve. Furthermore, it is imperative to ponder whether said battery harmonizes effortlessly with every variant of solar panel system.

Amongst the myriad selections available in the realm of solar batteries, one stands out as a beacon of excellence: the lithium-ion battery module. These wondrous contraptions possess an astonishingly high energy density, allowing them to hoard copious amounts of electricity generated by your sun-soaked panels. Moreover, they exhibit remarkable resilience and necessitate minimal maintenance when juxtaposed against their counterparts.

In times beset by power outages, these celestial batteries prove their worth by supplying backup electricity that powers your domestic haven. With an admirable storage capacity reaching 13.5 kWh, you can sleep soundly knowing that essential appliances shall continue functioning seamlessly during such calamitous events. Thusly ensues a tranquil state of mind wherein even if the grid succumbs to darkness, your trusty battery shines brightly with its electric offerings.

Alas! It must be noted that while these enigmatic solar batteries bestow numerous advantages unto their users, they do arrive bearing a price tag. Their cost spans across a vast spectrum ranging from several thousand dollars to astronomical figures commensurate with their capacity and prestigious brand name. However daunting this may appear at first glance, take solace in understanding that federal incentives exist which may alleviate some financial burdens associated with procuring such devices.

To summarize our puzzling discourse thus far: coupling a compatible solar battery alongside your radiant sun-powered apparatus empowers you to traverse boundless frontiers in storage capabilities whilst guaranteeing an uninterrupted supply amidst dire outages. Within this uncharted territory lies the undeniable allure possessed solely by lithium-ion batteries; revered for their prodigious energy density and minimal upkeep requirements. Though an initial investment looms overhead, rest assured that federal incentives shall bestow affordability upon intrepid homeowners already basking in the glory of solar panels adorning their rooftops.
What exactly is a solar battery?
Ah, behold the enigmatic solar battery, also known as a solar energy storage system. It possesses the remarkable ability to store electricity generated by those magnificent solar panels for later use. Picture this – homeowners can hold onto excess energy that's produced during the day and harness it during power outages or when nightfall blankets the sun.
How does one of these captivating solar battery systems operate?
Immerse yourself in wonder as we delve into the workings of a solar battery system. The process begins with capturing and preserving the electricity conjured up by those mighty solar panels. When daylight graces us with its radiant presence, these panels work their magic, converting sunlight into precious electrical energy. And here comes the pièce de résistance – this very energy is stored within the depths of the battery system itself! So when darkness engulfs our surroundings or an unfortunate power outage strikes, fear not! For you shall have access to that stored energy, illuminating your humble abode and powering all that resides within.
What are some delightful advantages of employing these captivating creations called solar batteries for storing our cherished energy?
Let me regale you with tales of wondrous benefits bestowed upon those who choose to embrace this innovative path of utilizing solar batteries for efficient energy storage: 1. Power amidst chaos: Behold! A solution arises from turmoil! Solar batteries grant you respite during power outages by providing an alternate source of reliable backup power, ensuring your home remains aglow even when society's grid falters. 2. Amplifying self-consumption prowess: By deftly collecting surplus photovoltaic bounty and safely harboring it within your chosen vessel (the trusty battery), rejoice as you liberate yourself from dependence on external grids and witness reductions in your monthly electric expenditure! 3. Time-of-use optimization beckons!: Gaze upon the marvel of solar batteries, enabling you to tap into their stored energy during times when electricity rates soar to new heights. The result? A triumphant evasion of exorbitant costs, as your resourcefulness reigns supreme. 4. Environmental harmony: By incorporating these formidable solar batteries into your everyday life, embrace a future brimming with sustainable energy practices. Fossil fuel reliance wanes as we collectively pave the way for an eco-conscious tomorrow.
Pray tell, what variations of battery storage systems are available for our beloved solar energy?
Ah, let me enthrall you with tales of diverse battery storage systems designed specifically for our precious solar energy: 1. Enter lead-acid batteries: These age-old stalwarts have graced us with their presence for many moons. While they may not possess the allure and longevity of other options, rest assured that they offer affordability in abundance – even if their lifespan and overall energy density fall a tad short. 2. Behold lithium-ion batteries! The reigning champions among all contenders! They dominate this realm like no other – basking in popularity and widespread usage within the realm of solar energy storage solutions. Their attributes include superior energy density, extended lifespans, and charging speeds that leave competitors trembling before them. 3. Witness flow batteries arise from obscurity: This unique breed harnesses liquid electrolytes residing within external tanks to fulfill its purpose splendidly. Although currently less commonplace and perhaps accompanied by a higher price tag than their rivals in the form of lithium-ion brethren; fret not! For scalability is at hand along with prolonged lifespans that make this offering rather enticing indeed.
Can these mesmerizing solar batteries bestow power upon my entire abode during those dreaded power outages?
Alas! We are faced with variables aplenty while pondering whether these captivating creations can illuminate every corner of your humble abode amidst an unfortunate power outage. Factors such as battery system capacity and your home's energy consumption come into play, determining the extent of their dominion. Fear not! Seek guidance from a solar energy professional who shall unravel this perplexity and ensure that your chosen battery system aligns perfectly with your specific needs.
For how long can these captivating solar batteries sustain my abode during an unforeseen outage?
Ah, the duration of a solar battery's reign over your dwelling during those trying times depends on numerous factors – the likes of which include battery capacity, energy consumption within your humble abode, and the quantity of stored energy at its disposal. Brace yourself for potential scenarios where smaller systems bestow power for but a few hours. However, rejoice in the knowledge that larger systems have been known to triumphantly endure multiple days without faltering. As you embark upon this journey towards autonomous power supply amidst chaos, remember to ponder deeply upon your own unique energy requirements and select a suitable battery system adorned with ample capacity to meet them seamlessly.