The UK government is reportedly considering a £ 16 billion proposal to build a solar power plant in space.
Yes, you read that right. Space solar energy is one of the technologies found in the government's Net Zero Innovation Portfolio. It has been identified as a potential solution, along with others, to enable the UK to reach net zero by 2050.
But how would a solar power plant work in space? What are the advantages and disadvantages of this technology?
Cosmic solar energy involves the collection of solar energy in space and its transfer to Earth. Although the idea itself is not new, recent technological advances have made this perspective even more feasible.
The solar energy system in space includes a solar energy satellite – a huge spacecraft equipped with solar panels. These panels generate electricity, which is then transmitted wirelessly to Earth via high-frequency radio waves. A grounded antenna, called a rectenna, is used to convert radio waves into electricity, which is then delivered to the grid.
The space solar power plant in orbit is illuminated by the Sun 24 hours a day and could therefore continuously generate electricity. This is an advantage over terrestrial solar systems (systems on Earth), which can produce electricity only during the day and depend on weather conditions.
Given that global energy demand is projected to increase by almost 50% by 2050, space solar energy could be key to meeting growing demand in the global energy sector and tackling global temperature rise.
The space solar power plant is based on a modular design, where a large number of solar modules are assembled by robots in orbit. The transfer of all these elements into space is difficult, expensive and will affect the environment.
The weight of solar panels has been identified as an early challenge. But this was solved by the development of ultra-light solar cells (the solar panel consists of smaller solar cells).
Space-based solar energy is considered technically feasible primarily due to advances in key technologies, including lightweight solar cells, wireless energy transfer, and space robotics.
Importantly, assembling even a single space solar power plant will require a lot of space shuttle launches. Although space solar energy is designed to reduce carbon emissions in the long run, there are significant emissions associated with space launches as well as costs.
Space shuttles cannot be reused at the moment, although companies like Space X are working to change that. The possibility of reusing the launch system would significantly reduce the total cost of solar energy in space.
If we succeed in building a space solar power plant, its operation also faces several practical challenges. Solar panels can be damaged by space debris. Furthermore, the plates in space are not protected by the Earth's atmosphere. Exposure to more intense solar radiation means that it will degrade faster than those on Earth, which will reduce the power it can produce.
The efficiency of wireless power transmission is another issue. Transmitting energy over long distances – in this case from a solar satellite in space to the earth – is difficult. Based on current technology, only a small portion of the solar energy collected would reach Earth.
Pilot projects are already underway
The Space Solar Power Project in the US is developing highly efficient solar cells as well as a conversion and transmission system optimized for use in space. The U.S. Navy Research Laboratory tested a solar module and energy conversion system in space in 2020. Meanwhile, China has announced progress on its Bishan space solar power station, with the goal of making the system operational by 2035.
In the UK, the development of solar energy in space worth £ 17 billion is considered a viable concept based on a recent report by Frazer-Nash Consultancy. The project is expected to start with small experiments, which will lead to an operational solar power plant in 2040.
The solar-powered satellite would be 1.7 km in diameter and weigh about 2,000 tons. The terrestrial antenna takes up a lot of space – approximately 6.7 km by 13 km. Given land use across the UK, it is more likely to be set up at sea.
This satellite would deliver 2GW of power to the UK. Although this is a significant amount of energy, it makes a small contribution to the UK's production capacity, which is around 76 GW.
With extremely high start-up costs and a slow return on investment, the project would require significant state funding as well as investment by private companies.
But as technology advances, the costs of launching and manufacturing into space will steadily decrease. And the scope of the project will allow for mass production, which should reduce costs somewhat.
It remains to be seen whether space solar energy can help us reach zero net by 2050. Other technologies, such as diverse and flexible energy storage, hydrogen and growth in renewable energy systems, are better understood and easier to apply.
Despite the challenges, space solar energy is a precursor to exciting research and development opportunities. In the future, technology is likely to play an important role in global energy supply.
This article was republished from The Conversation under a Creative Commons license. Read the original article.
Quote:
A solar power plant in space? How it would work and what benefits it could bring (2022, March 18)
What are 5 advantages of solar energy?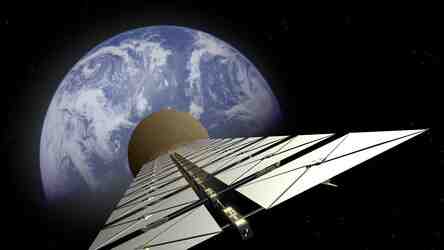 retrieved 19 March 2022 On the same subject : Encouraging solar energy adoption in rural India.
at https://phys.org/news/2022-03-solar-power-station-space-benefits.html
This document is subject to copyright. Except for any honest business for the purpose of private study or research, no
part may be reproduced without written permission. The content is provided for informational purposes only.
Advantages of solar energy
Solar energy is low emission. …
Solar energy is suitable for remote areas that are not connected to energy networks. …
Why solar energy is important?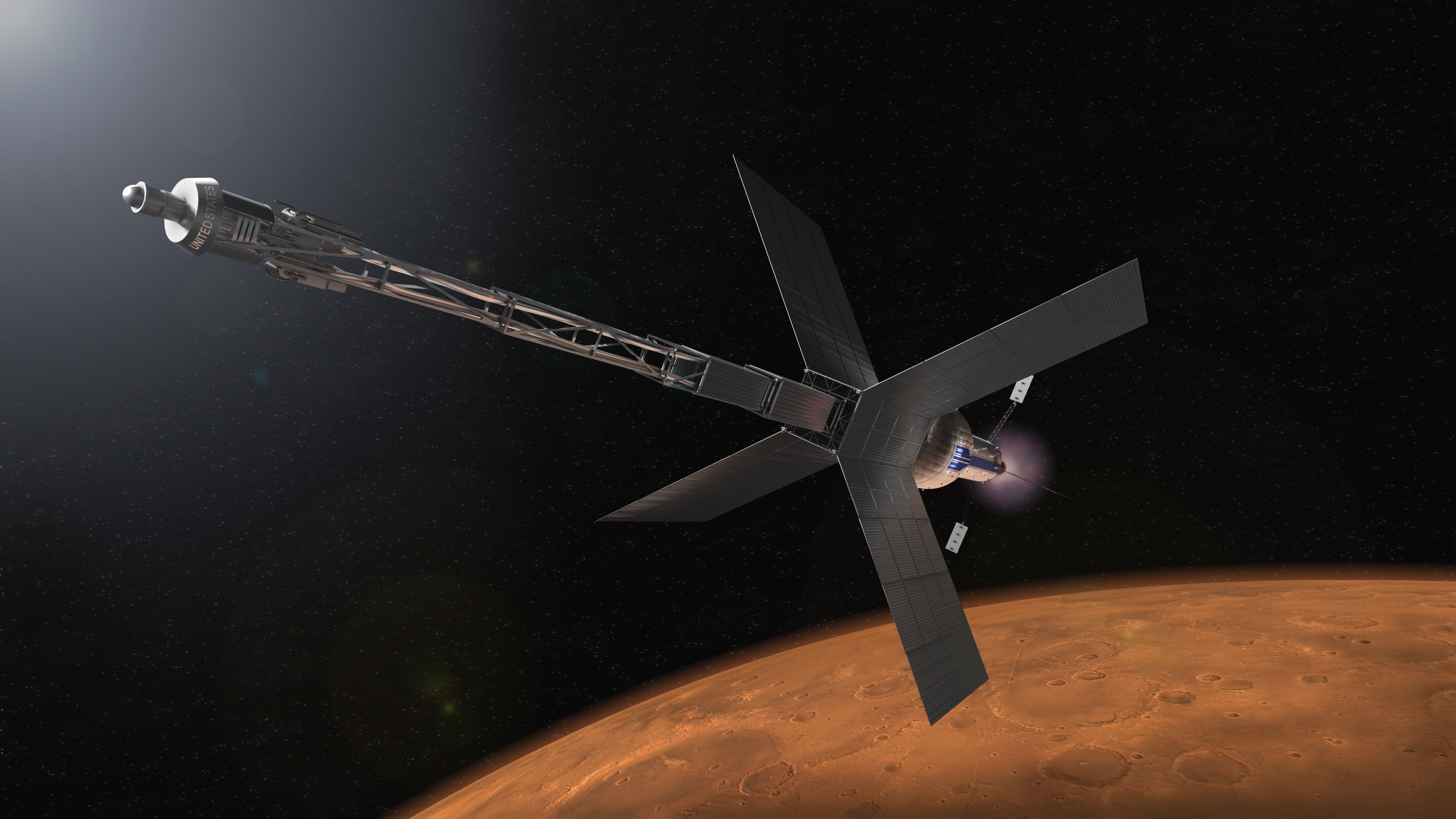 Solar energy provides green jobs. To see also : A new type of battery that can charge ten times faster than a lithium-ion battery created. …
Solar panels do not contain moving parts and therefore do not produce noise. …
Why is solar energy essential for life?
In the long run, solar energy is economical.
How does solar energy sustain life?
What are the 10 benefits of solar energy? Solar energy is free of pollution and does not cause greenhouse gas emissions after installation. Reduced dependence on foreign oil and fossil fuels. Renewable clean energy is available every day of the year, even cloudy days produce some energy. Return on investment as opposed to paying utility bills.
Why is solar energy important to life on Earth?
Solar energy – a clean source No greenhouse gas emissions into the atmosphere when you use solar panels to produce electricity. And because the sun provides more energy than we will ever need, electricity from solar energy is a very important source of energy in the transition to clean energy production.
How does solar energy benefit the environment?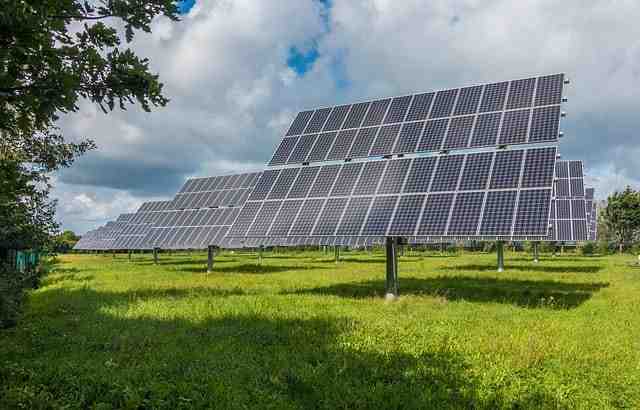 What is the future of solar energy? In the coming years, technological improvements will ensure that solar energy becomes even cheaper. It is possible that by 2030, solar energy will become the most important source of energy for electricity production in much of the world. It will also have a positive impact on the environment and climate change.
It radiates light and heat, ie solar energy, which enables the existence of life on Earth. Plants need sunlight to grow. Animals, including humans, need plants for the food and oxygen they produce. Without the heat of the sun, the Earth would freeze.
Do solar panels work on rainy days?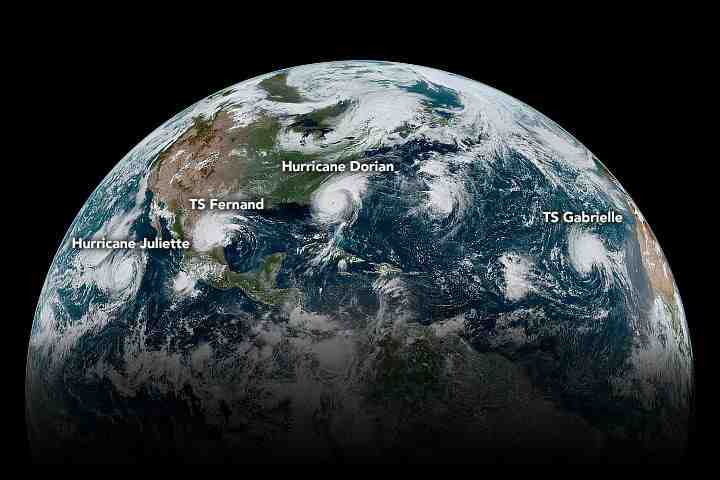 How does solar energy support life? It passes through the Earth with the light and heat energy of sunlight. It helps plants produce oxygen for us and provides plant food through photosynthesis. It enables life on Earth by providing us with light.
Solar energy is energy obtained from sunlight. Whether you realize it or not, the sun is already feeding our planet, providing the energy needed to grow our environment and population. The amount of sunlight that reaches the Earth's atmosphere is enough to supply all of our needs, and then some.