The Biden administration yesterday announced a study on whether to impose import duties on solar panels and key equipment, which angered proponents, saying it could slow industry growth enough to counter climate targets.
The study, which could take a year to complete, was prompted by a petition by US solar cell maker Auxin Solar Inc. in February, which asked the Ministry of Commerce to investigate whether Chinese companies exceeded existing tariffs by setting up factories in Southeast Asia. About 80 percent of the solar panels installed in the United States last year came from Cambodia, Malaysia, Thailand and Vietnam, according to industry groups.
Commerce measures increase the possibility of new anti-dumping tariffs for solar panels, cells and other parts coming from these four countries.
The Solar Energy Industries Association and the American Clean Power Association (ACP) described the decision as a knife in the back for a technology that the Biden administration has crowned elsewhere as the future king of the country's network.
Heather Zichal, ACP's chief executive, called the mere commencement of the Commerce investigation a "disaster" that "effectively freezes developments in the U.S. solar industry."
Work on virtually any new solar project could stop or even cease altogether as developers wait to see how project funding can change with tariffs, she and other ACP representatives said during a webinar yesterday.
"The Ministry of Commerce's decision today signals that Biden Administration's talk of supporting solar energy is empty rhetoric. If its commitment to a future of clean energy is real, the administration will circumvent this decision immediately," the group said in a statement after the decision was published.
If trade ends up introducing new tariffs, a catastrophe will follow for the solar sector – and likely the Biden administration's larger climate targets – warned a joint statement released yesterday by ACP, SEIA and Edison Electric Institute (EEI) executives representing investor-owned utilities.
"Make no mistake, if the complainant succeeds, solar energy will be as much as two to three times more expensive than it was just a year ago," the groups wrote, adding that it would permanently tarnish the Biden presidency's record for solar energy, by to curb prevalence below the levels achieved in the Trump years.
"If these tariffs are applied, we expect far less solar energy to be installed in the United States during the four years of the Biden administration compared to previous administrations," the leaders wrote.
In a statement, Auxin CEO praised Mamun Rashid Commerce's investigation into what he described as undercutting US solar cell manufacturers by Chinese manufacturers.
The warnings from solar cell trading groups were "classic intimidating tactics," Rashid added, arguing that industrial growth had previously exceeded expectations despite the use of new import tariffs.
"We are grateful that trade officials acknowledged the need to investigate this extensive backdoor dumping and how it continues to harm US solar cell manufacturers," he said in a statement.
Trade spokesmen promised "an open and transparent inquiry", adding that so far no decision has been made on the justification of Auxin's tariff case.
"US anti-dumping and countervailing duty laws were written to be completely removed from political consideration. This process is transparent, internationally accepted and has been the country's law since 1930," trade spokesmen wrote in an email to E&E News.
'Favorable prospects'?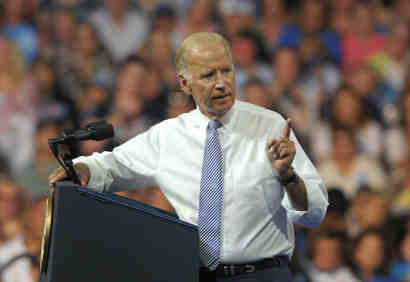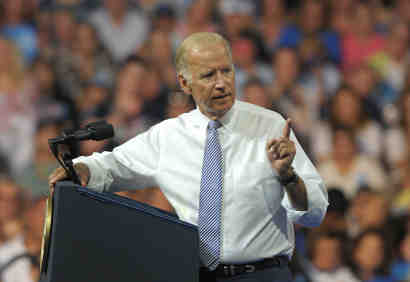 Last summer, the Department of Energy released a plan for a carbon-free grid that gave solar energy the greatest responsibility for any electricity resource that contributed anywhere from 37 percent to 42 percent of the country's electricity. To see also : Trina solar leading the compatibility charge in the ultra-high power era. To do so would mean quadrupling the level of annual additions by 2035, it found.
Yet the Biden administration's larger agenda on clean energy includes a cross-hatching of priorities, not all of which are aimed solely at growth – such as reducing dependence on Chinese supplies.
The administration and industry groups in the solar cell industry are aligned to the need for broader incentives, including new ones for domestic manufacturers of solar panels, cells and other parts.
However, Congress has failed to transpose this idea into law, allowing solar energy to withstand the storm of inflation, supply hiccups and confiscation of imports from customs officers suspected of ties to forced labor in China. Earlier this month, SEIA-backed analysts reported that the price of solar energy had risen as much as 18 percent last year and that utility-scale installations could shrink 14 percent by 2022.
Abby Ross Hopper, SEIA's CEO, cited analyzes commissioned by her group to describe what new tariffs would mean. About 14 gigawatts of new development, which is roughly equivalent to two-thirds of all solar energy installed in the United States last year, would be lost, she claimed.
"This misstep will have a devastating impact on the U.S. solar energy market at a time when solar prices are rising and project delays and cancellations are rising," she said in a statement.
"President Biden has been aware that the best way to grow domestic production is to create a political environment that encourages private investment. This decision is in direct conflict with that goal – more tariffs are not the answer," Hopper said.
The administration's previous position on requests for solar tariffs is mixed. Last November, Commerce refused to consider new tariffs on panels from Southeast Asia, as requested by a group called the American Solar Manufacturers Against Chinese Circumvention (A-SMACC), whose members had tried to demand anonymity.
In February, the Biden extended the Trump administration's existing tariffs on solar products – a move sought by U.S.-based manufacturers – but with large cuts that pleased developers.
Some analysts believed that trade could oblige Auxin and hit the industry with a whole new set of tariffs.
ClearView Energy Partners LLC said in a research note that the department's "protectionist inclinations point to favorable prospects" for the success of Auxin's petition.
"If that is the case, domestic solar energy rollout will face a new and significant price increase for its supply chain," they wrote.
ClearView analysts also noted that customs officials would likely start charging for importing solar cells immediately after a preliminary confirmation from Commerce, based on an estimate of what the future tariff could be – something like major developers like NextEra Energy Inc. predicted would have a "significant cooling effect on trade."
A peculiarity of Auxin's tariff request is its low support among other solar panel manufacturers with a US production footprint.
Several of these manufacturers – including Hanwha Q Cells, JinkoSolar and Silfab Solar Inc. has sent letters to Commerce expressing concern that tariffs may also increase costs for them as they purchase parts from the four Asian countries targeted by the petition.
The American Clean Power Association, which counts large solar cell developers as influential members, pointed to that criticism. Zichal, ACP's CEO, dismissed Auxin as a "rogue actor" who did not represent most domestic producers.
Auxin's petition won the backing of both Ohio's U.S. senators – Rob Portman (R) and Sherrod Brown (D) – who backed the company's case in a mid-March letter to Commerce.
Most attention from Congress, however, has come from Democrats urging Commerce to ignore the petition.
In two letters this month from Parliament and the Senate, Democratic members of Congress criticized Auxin's petition as flawed, warning that solar growth would stall if Commerce were to begin an investigation.
A leading Democratic opponent of tariffs, Senator Jacky Rosen of Nevada, said yesterday that she was "disappointed that the administration is initiating this investigation because we should repeal existing solar tariffs, not explore adding new tariffs."
Several energy industry groups, such as the American Council on Renewable Energy and the EEI, urged Commerce to move faster than usual to deliver its preliminary results, which should arrive within 150 days. At that point, the investigation can either be terminated, which means no tariffs will remain in place, or it can proceed with a final decision within a year.
Clarification: At the time of publishing this story, ClearView analysts had written that customs officials could "immediately" begin charging for imports of solar cells. The company later clarified that the collections could begin after a preliminary decision in Auxin's favor. Business will decide on it within 150 days.