According to London-based global energy think tank Ember, the United States' electricity sector reached an important milestone in April, when wind and solar accounted for 20% of electricity generation for the first time in history.
The 20% figure is notable because the International Energy Agency calculates that to avert catastrophic climate change, wind and solar will require a fifth of global energy production by 2025.
U.S. wind and solar production typically reaches its highest annual output in April. Spring is on average the windiest time of the year and the sun shines strongest in spring and summer. Last April, wind and solar accounted for 17% of U.S. electricity, which was the all-time high until last month.
Wind and solar energy in the US has grown tremendously in recent years, mainly due to falling costs. For 2021 as a whole, wind and solar generated 14% of U.S. electricity, up from just 6% in 2015.
Solar panels at the Sutter Greenworks Solar Site in Calverton, NY, in 2021. (Bruce Bennett/Getty Images)
Solar energy declines in months of less sunshine, and its production is less efficient in warmer weather. Wind and solar also decrease as a percentage of the total in the summer months, because a higher demand for air conditioning leads to more use of coal- and gas-fired 'peak' plants.
America is not alone in experiencing its wind and solar boom. In 2021, according to Ember, wind and solar were the fastest growing energy sources worldwide for the 17th year in a row. Globally, wind and solar have doubled their share of electricity production to 10% between 2015 and 2021.
The Biden administration is enthusiastically promoting wind and solar energy production as part of its agenda to combat climate change. The Department of the Interior rents offshore wind turbines, and the president's Build Back Better legislative agenda includes billions of dollars in subsidies to manufacture and purchase solar panels.
However, there are potential barriers on the horizon. Much of the recent wind boom has occurred in the windswept plains of the Midwest, where local governments, concerned about the loss of farmland, are beginning to curtail local renewable energy development. President Biden's energy agenda is stuck in the Senate, where opposition from Republicans and Democratic West Virginia Senator Joe Manchin has impeded its passage.
Senate Joe Manchin at a meeting of the Senate Energy and Natural Resources Committee on May 5 (Win McNamee/Getty Images)
The solar industry is being squeezed by tariffs on imported solar technology imposed by then-President Donald Trump, which Biden has not repealed. As a result, the Solar Energy Industries Association lowered its forecasts of new solar installations for 2022 and 2023 by 46%.
Yet renewables are growing and will continue to do so; the only question is by how much. On March 29, wind was the second largest source of electricity in the US in a 24-hour period for the first time. And on April 3, California set a record when the grid briefly ran on 97% renewable energy.
"Wind and solar power are breaking records around the world," Ember COO Phil MacDonald said in a statement. "The process that will reform the existing energy system has begun. Wind and sun offer a solution for the 'trilemma' of realizing a sustainable, affordable and secure energy supply. This decade they need to be deployed at lightning speed."
_____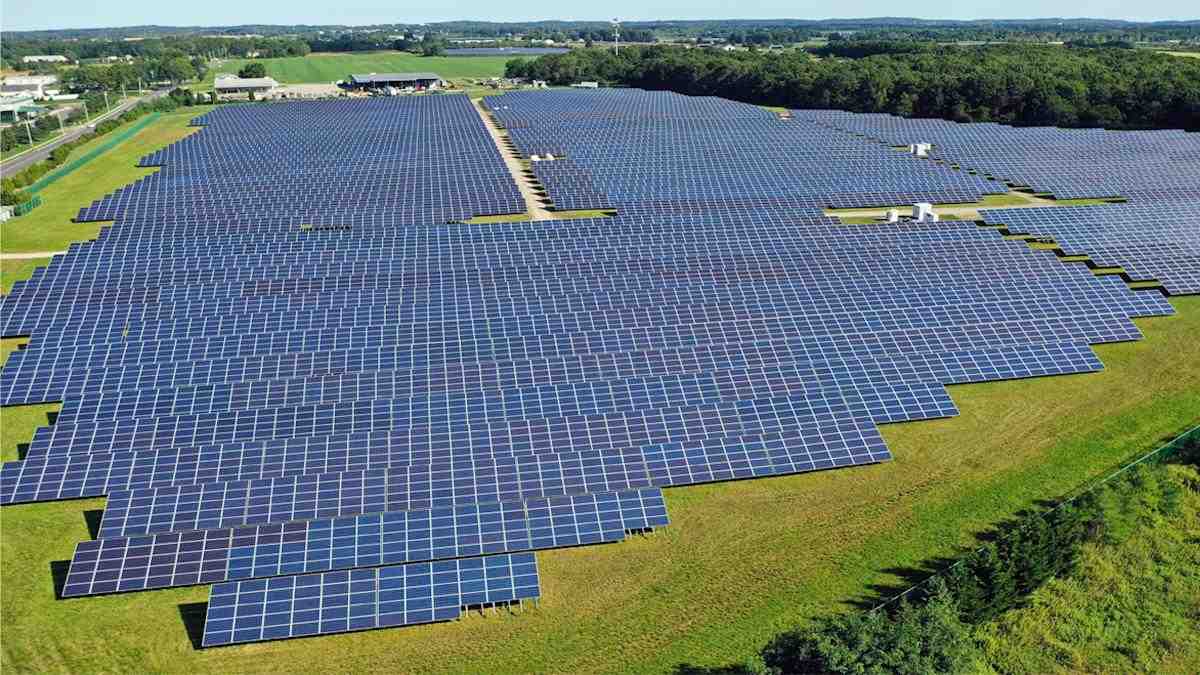 Global temperatures are on the rise and have been for decades. Step inside the data and see the magnitude of climate change.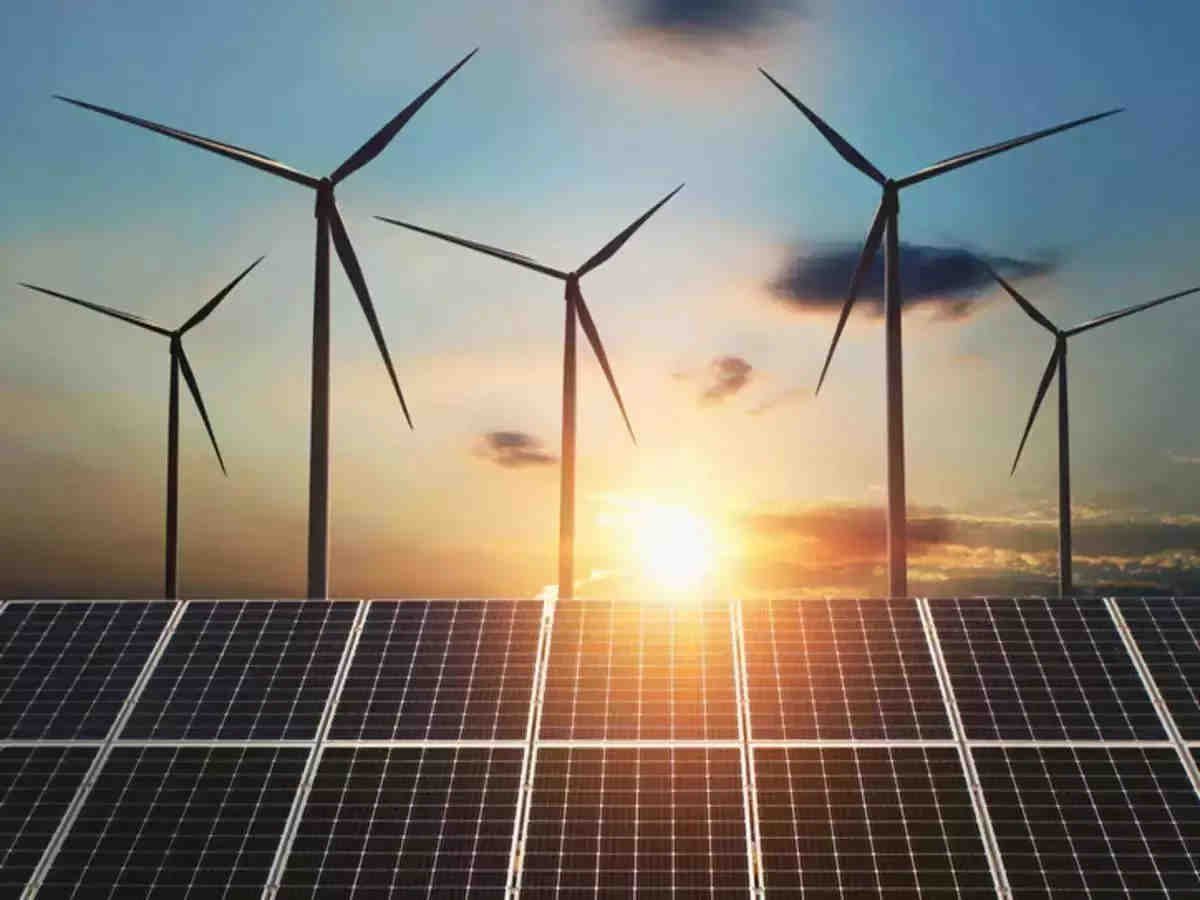 Renewable resources can be replaced by natural processes as quickly as humans use them. Examples are sunlight and wind. See the article : Inhibiting thermal quenching of high-efficiency quasi-2D perovskite LEDs. Non-renewable resources exist in fixed amounts. They can be used up. Examples are fossil fuels such as coal.
What are 2 examples of renewable energy resources?
The main types of renewable energy sources are: Read also : Solar fountains san diego.
biomass. Wood and wood waste. Solid municipal waste. Landfill gas and biogas. ethanol. biodiesel.
Hydropower.
Geothermal.
Wind.
solar.
What are 2 examples of energy sources? Primary energy sources take many forms, including nuclear, fossil fuels — such as oil, coal and natural gas — and renewables such as wind, solar, geothermal and hydropower.
Are biofuels renewable?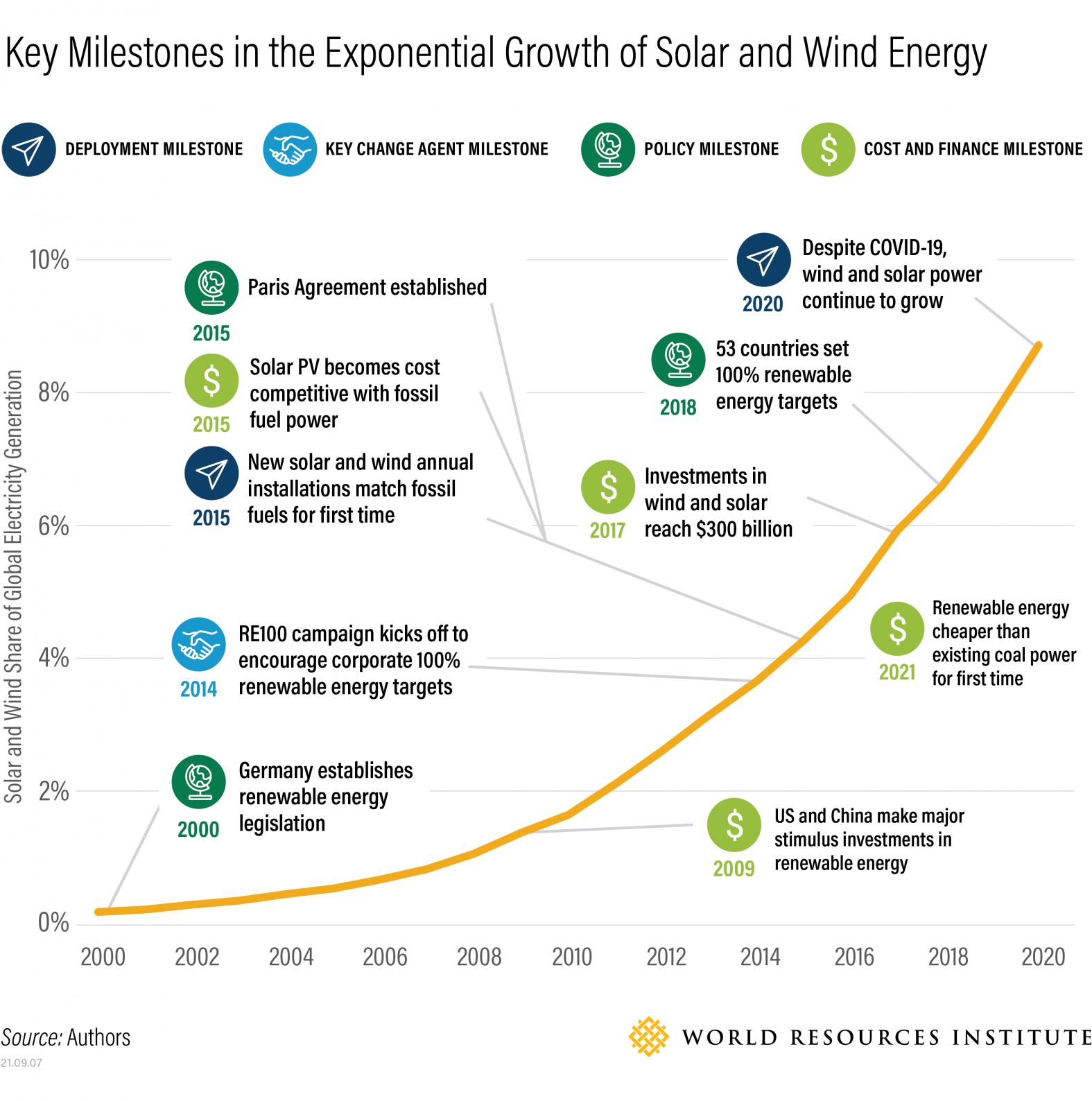 Unlike fossil fuels, which are exhaustible resources, biofuels are produced from renewable raw materials. Thus, its production and use could theoretically be sustained indefinitely.
Is renewable fuel a biofuel? Renewable fuels are fuels produced from renewable sources. Examples are: biofuels (eg vegetable oil used as fuel, ethanol, methanol from clean energy and carbon dioxide or biomass, and biodiesel) and hydrogen fuel (if produced with renewable processes).
Why biofuels are not renewable?
Indirectly, biofuel production increases CO2 levels precisely because it reduces the number of trees that convert the toxic gas into oxygen. This is the first point to show that biofuels are a non-renewable energy source.
Why are we not using biofuel?
The unexplained environmental problems arising indirectly from the use of biofuels are significant: 1) direct conflicts between land for fuels and land for food, 2) other land use change, 3) water scarcity, 4) loss of biodiversity and 4) nitrogen pollution due to excessive use of fertilizers.
Is biofuel biomass renewable?
Ethanol (CH3CH2OH) is a renewable fuel that can be made from various plant materials, collectively known as 'biomass'. Ethanol is an alcohol used as a blending agent with gasoline to increase the octane rating and reduce carbon monoxide and other smog-causing emissions.
How is biomass renewable?
Biomass fuels are a renewable resource because they can be replaced quite quickly (times ranging from one growing season to perhaps one or two decades) without permanently depleting the Earth's natural resources. By comparison, fossil fuels such as coal, petroleum and natural gas take millions of years to be produced.
Is biomass renewable yes or no?
Biomass is considered a renewable energy source because its inherent energy comes from the sun and because it can grow in a relatively short time. Trees absorb carbon dioxide from the atmosphere and convert it into biomass, and when they die, it returns to the atmosphere.
Is biomass biogas and biofuels renewable?
Biomass and biogas are renewable energy sources. They are both CO2-neutral biofuels, just in different forms.
Is plastic renewable?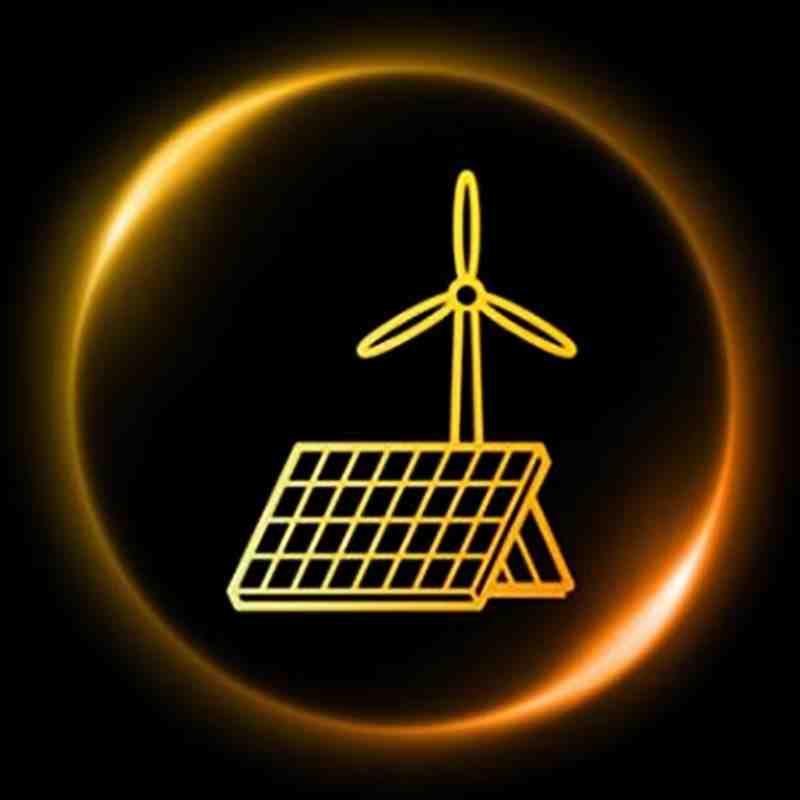 Plastic is made from crude oil, a non-renewable resource. While the plastic we use can be recycled, the amount of solid waste generated by plastic is becoming an issue.
Is there a renewable plastic? Renewable plastics, also known as bioplastics, are made from plant-based sources such as castor beans, soy, corn, potatoes, tapioca and wood fibers. Through processing, the plant material is broken down into sugars. These sugars are turned into polymers through fermentation or chemical processes.
Is plastic a natural resource yes or no?
Humans use both types of natural resources to produce the things they need or want. Our homes, clothing, plastic and food are all made from natural resources.
Are plastics a natural resource?
Plastics are used to describe a group of materials that can be produced from natural resources or synthetically created resources. The raw materials used today to produce plastics are mostly found in the natural world, and include cellulose, coal, natural gas, salt and crude oil.
Is plastic a renewable resource yes or no?
1) Plastic from fossil fuels And as we know, oil and gas are non-renewable resources, which means that if we don't voluntarily find alternatives to fossil fuels, we will be forced to do so.
Is plastic is not a natural resource?
Minerals, water and soil are the natural resources that are extracted from nature. Plastic is a man-made resource, which is prepared by man.
Why is plastic not renewable?
Plastics are not a renewable resource. Plastic is made from oil found in fossil fuels, the most widely used non-renewable resource.
Can plastics be renewable?
Renewable plastics are plastics made from renewable or reproducible resources, such as plant products. Renewable plastics such as cellulosic material have been used in the production of plastic materials since the early twentieth century.
Is plastic bag renewable or non-renewable?
Plastic bags are made from a non-renewable resource, petroleum, and they never completely break down.
Why are plastics renewable?
Renewable plastics are made from plant resources, rather than petroleum products.
What makes plastic renewable?
Renewable plastics are plastics made from renewable or reproducible resources, such as plant products. Renewable plastics such as cellulosic material have been used in the production of plastic materials since the early twentieth century. More information is available here.
Is plastic a renewable or nonrenewable source?
Plastic is made from non-renewable resources. All materials are non-renewable materials based on fossil fuels and their extraction and even production creates greenhouse gases that further contribute to global climate change.
Can plastic be made from renewable resources?
Scientists are working on a new generation of plastics known as "bioplastics," products that can be modified to be biodegradable or recyclable, and that are produced wholly or partly from renewable resources. Bioplastics are only part of the solution to the plastic problem – a change in consumer behavior is also needed.
What makes plastic green?
Polylactides (PLA) are a group of biodegradable plastic compounds. Because these polymers are based on lactic acid from the fermentation of sugar cane, beets, corn starch and other plant materials, they are considered renewable, but their "green†credentials go beyond renewability.
Are photovoltaic cells renewable?
Photovoltaics are a clean, renewable energy source that uses solar radiation to produce electricity.
Are solar cells a renewable resource? Solar energy is the cleanest and most abundant renewable energy source available, and the US has some of the richest solar resources in the world.
Are photovoltaic cells sustainable?
Photovoltaics as fuel-free energy sources will be inherently sustainable unless they are too expensive to produce, the materials needed to produce them become exhausted, or they are unsafe for the environment.
Is solar energy sustainable or unsustainable?
Renewable energy sources such as wind energy, solar energy and hydropower are sustainable forms of energy because they have a low environmental impact, are widely available and are replenished naturally.
Is photovoltaic sustainable?
Moreover, studies prove that electricity production from photovoltaic solar panels is more sustainable than electricity powered by fossil fuels.
Are solar panels environmentally sustainable?
Impact on solar energy vs. Choosing solar panels will make you much more environmentally friendly than power sources that use fossil fuels. The National Renewable Energy Laboratory states that every household that switches to solar energy cuts off 7.7 tons of toxic greenhouse gases.