New solar cell devices that are cheaper and easier to make could soon hit the market thanks to materials made at Imperial College London.
Traditional solar cells are made of silicon, which has good efficiency and stability, but is relatively expensive to manufacture and can only be made into rigid panels.
Perovskite solar cells offer an intriguing alternative; they can be printed with inks, which makes them low-cost, high-efficiency, thin, light and flexible. However, they have lagged behind silicon solar cells in efficiency and, more importantly, in stability, breaking down under normal ambient conditions.
New metal-containing materials called ferrocenes could help with these problems. Researchers at the City University of Hong Kong (CityU) have added Imperial-made ferrocenes to perovskite solar cells, greatly improving their efficiency and stability. The results are published today in the journal Science.
Co-lead author Professor Nicholas Long, from Imperial's Department of Chemistry, said: "Silicon cells are efficient but expensive, and we urgently need new solar power devices to accelerate the transition to renewable energy. Perovskite cells stable and efficient could finally allow solar energy to be used in more applications, from powering the developing world to charging a new generation of portable devices.
"Our collaboration with colleagues in Hong Kong was wonderfully serendipitous, coming about after I gave a talk on new ferrocene compounds and met with Dr. Zonglong Zhu from CityU, who asked me to send him some samples. Within a few months , the CityU team told us "The results were exciting and asked us to submit more samples, beginning a research program that has resulted in perovskite devices that are more efficient and more stable."
Perovskite forms the "light harvesting" layer of solar cell devices. However, these devices have been less efficient at converting solar energy into electricity than silicon-based solar cells, mainly because electrons are less 'mobile': they have less ability to move from the collecting layer to the energy conversion layers. electricity.
Ferrocenes are compounds with iron in their center, surrounded by intercalated rings of carbon. The unique structure of ferrocene was first recognized by Imperial Nobel Prize winner Professor Geoffrey Wilkinson himself in 1952, and ferrocenes are still being investigated around the world today for their unique properties.
One property that their structure gives them is excellent electron richness, which in this case allows electrons to move more easily from the perovskite layer to subsequent layers, improving the efficiency of converting solar energy into electricity.
Tests by the CityU team and in commercial labs show that the efficiency of perovskite devices with an added layer of ferrocene can reach 25%, approaching the efficiency of traditional silicon cells.
But this is not the only problem that ferrocene-based materials solve. The Imperial team has been experimenting with attaching different chemical groups to the carbon rings of ferrocene, and after sending several versions of these, made by PhD student Stephanie Sheppard, to the Hong Kong team, the collaborators discovered one version. which significantly improves the bonding of the perovskite layers to the rest of the device.
This additional connection power improved the stability of the devices, meaning that they maintained more than 98% of their initial efficiency after operating continuously at full power for 1,500 hours. The efficiency and stability achieved by adding a ferrocene layer bring these perovskite devices closer to current international standards for traditional silicon cells.
Principal investigator Dr. Zonglong Zhu from CityU said, "We are the first team to successfully drive the inverted perovskite solar cell to a record efficiency of 25% and pass the stability test set by the International Electrotechnical Commission."
The team has patented their design and hopes to license it, eventually bringing their perovskite devices to market. In the meantime, they are experimenting with different ferrocene designs to further improve the performance and stability of the devices.
Materials provided by Imperial College London. Original written by Hayley Dunning. Note: content can be edited for style and length.
Most homeowners in the United States can expect their solar panels to pay for themselves in 9-12 years, depending on the state they live in.
What materials are used to make solar cells?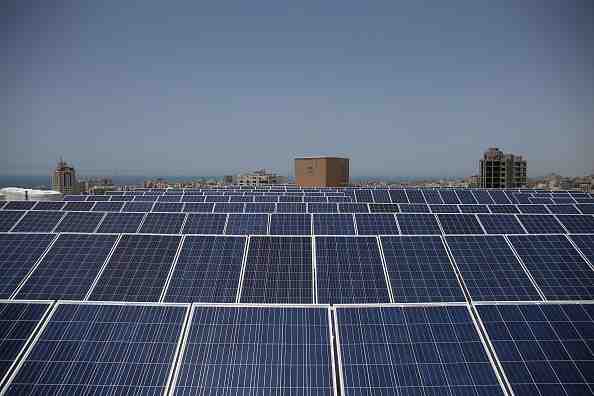 Silicon. Silicon is by far the most common semiconductor material used in solar cells, accounting for approximately 95% of modules sold today. To see also : Russian chemists developed polymer cathodes for ultrafast batteries. It is also the second most abundant material on Earth (after oxygen) and the most common semiconductor used in computer chips.
What is the best material to make a solar panel? Solar cells are made of balls of silicon. These are polycrystalline structures that have the atomic structure of a single crystal. The most widely used method for creating the ball is known as the Czochralski method. During this process, a silicon seed crystal is immersed in molten polycrystalline silicon.
Why is my electric bill so high with solar panels?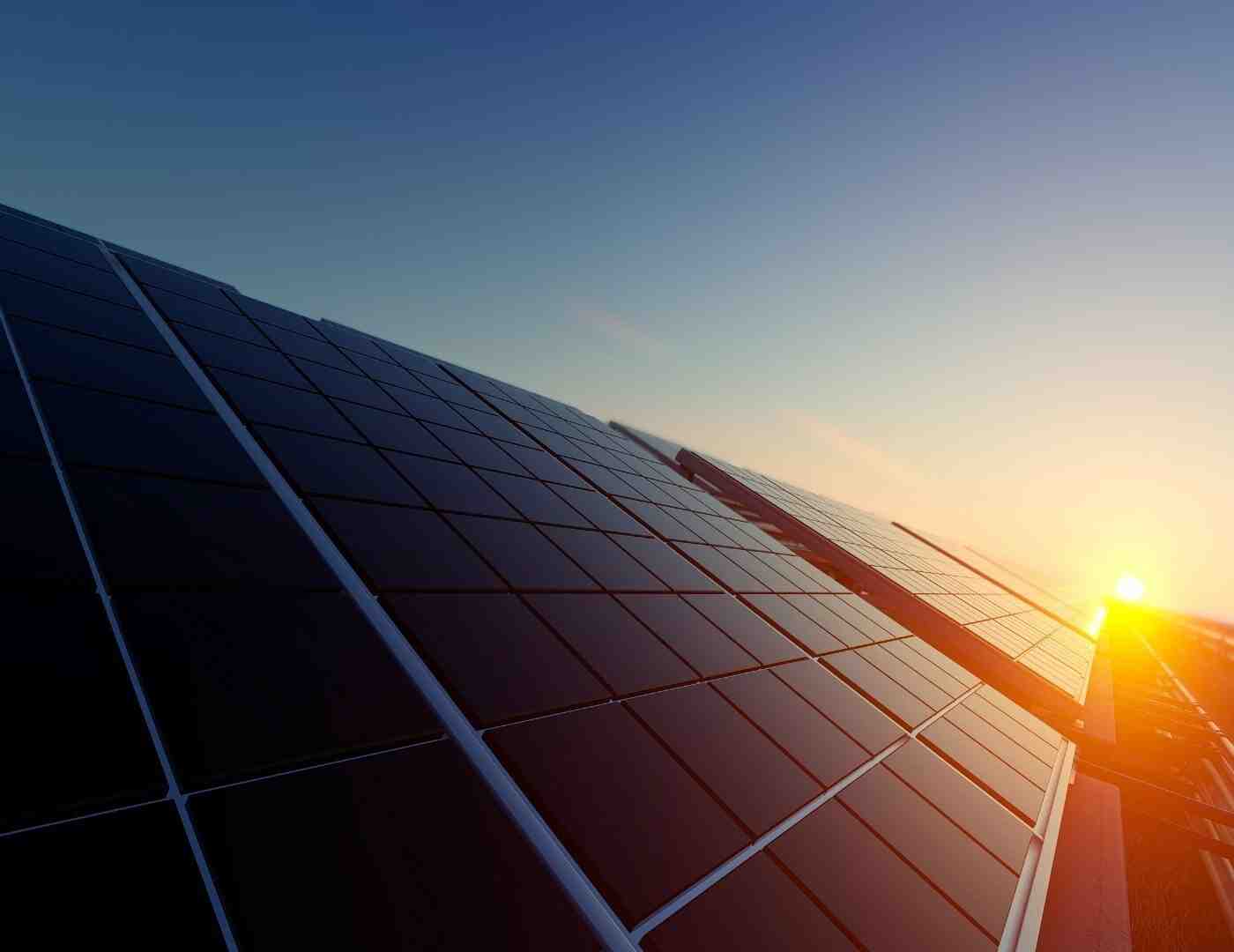 MAIN REASONS: More electricity is used after the installation of the solar panel. Higher electricity consumption at night. On the same subject : Efficiency limits of next-generation hybrid photovoltaic-thermal solar technology. The climate is not conducive to the production of solar energy. The solar system does not turn on after the installation of the solar meter.
What happens if my solar panels produce more electricity than I use? If you produce more solar power than you use (as will be the case for many customers during the day, especially in the summer), your system will supply power to the grid.
Do solar panels use a lot of electricity?
The average energy needs of an American home is a 6.62 kW solar system to match the 9,000 kWh of average annual use by American homes. Also, it is typical for a solar panel to generate 320 watts of electricity in ideal sunny conditions.
Does it take electricity to run solar panels?
The only thing a properly installed solar system needs to generate free electricity is sunlight. So why can't you use this electricity in your own home or business when the grid fails? It's because of how an on-grid solar system works.
Why do solar panels lower your electric bill?
Solar panels produce electricity for you When the panels generate electricity and are connected to your electrical wiring, the house will use this electricity instead of that provided by the utility company. Therefore, you will surely save on your electricity bills because the meter will not work.
Can solar panels produce too much electricity?
The more efficient the solar panel, the more sunlight it will convert into electricity. Since you only need a certain amount of energy to power your home or business, there is a very real chance that your solar system will end up generating more electricity than you need or can use.
Why are my solar panels not saving me money?
Some reasons a homeowner wouldn't save money with solar: The size of your roof won't allow for enough solar panels to offset your energy use. Your utility company has a hostile net metering program, resulting in less savings for the homeowner. Too many beautiful trees shade your roof.
Why am I paying more with solar panels?
Solar power systems are finite resources: they can only produce so much power according to the size of the system, and most utilities limit system size to the historical average of energy use on the site.
Are solar panels a waste of money?
If you live in an area with high energy rates and a suitable solar rating and can afford the initial investment, it's worth installing solar panels on your home while the 26% tax break is in effect, for the sake of the environment and your wallet. . But don't expect to eliminate your energy bill overnight.
How much money do you actually save from solar panels?
On average, US customers save about $1,500 a year by going solar: $37,500 over 25 years. But for individual solar power systems, these savings can range from $10,000 to $90,000 depending on roof size, sunlight exposure, local energy rates and solar incentives.
How do solar panels affect electric bill?
Electricity usage They do not add the electricity used from their solar panels. In fact, they don't even see how much solar power you've used. So if you only used the power generated by your solar panels, the amount of electricity you would use on your bill would be zero.
Why is my Edison bill so high when I have solar panels?
The answer is simple: local consumption. It's important to remember that the utility company has no idea how much power Bob's system is producing, all they see is how much power Bob is selling them. So both Enphase and the utility are correct, they are just measuring different things.
Do solar panels give you free electricity?
Free solar panels aren't really free; you will pay for the electricity they produce, typically under a 20-25 year solar lease or power purchase agreement (PPA).
How does your bill work with solar panels?
You pay the solar energy company a fixed monthly fee. This rate is calculated by the estimated amount of power your panels will generate over their lifetime. With solar PPAs, your solar bills are based on the actual electricity generated by your solar system, so your solar bill may vary from month to month.
Can solar panels be cheap?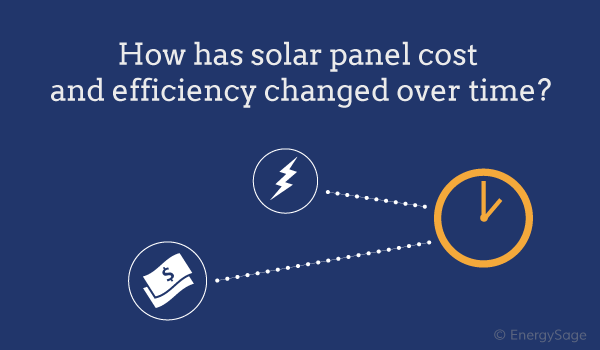 Upgrading to solar PV panels can be an expensive commitment, but there are plenty of cheap solar panels to choose from. This is due to a large overall drop in solar panel prices, coupled with a substantial increase in efficiency. This means that solar energy is cheaper and better than ever to produce energy.
What is the cheapest price for solar panels? In the United States, some of the cheapest solar panels per watt in 2021 are the $250 panel from Astronergy, which works out to about $0.70 per watt. American-owned Heliene, which also has a $250 panel with one of the cheapest prices per watt at $0.80.
Why are solar panels less expensive?
Larger factories, the use of automation and more efficient production methods have brought economies of scale, lower labor costs and less material waste to the solar sector. The average cost of a solar panel dropped by 90% from 2010 to 2020.
Are solar panels less expensive?
The report follows the International Energy Agency's (IEA) conclusion in its World Energy Outlook 2020 that solar power is now the cheapest electricity ever. The technology is cheaper than coal and gas in most major countries, according to the outlook.
Are solar panels cheap or expensive?
Yes, solar panels are expensive. With a typical 6 kW system costing an average of $17,700 before incentives, these are home improvements that require a significant financial investment.
Is solar power cheap or expensive?
The report follows the International Energy Agency's (IEA) conclusion in its World Energy Outlook 2020 that solar power is now the cheapest electricity ever. The technology is cheaper than coal and gas in most major countries, according to the outlook.
Are solar panels expensive yes or no?
Does the cost of solar panels differ from state to state? Yes. However, the output will also differ from state to state. For example, the average cost per solar panel watt in California is $3.44, which is well above the national average.
How much does a solar panel actually cost?
Solar panels cost, on average, around $16,000, or between $3,500 and $35,000, depending on the type and model. While solar panels can help you save money on energy costs, it's important to know the overall startup costs for solar panels so you can plan a budget.
Do this instead of expensive solar panels?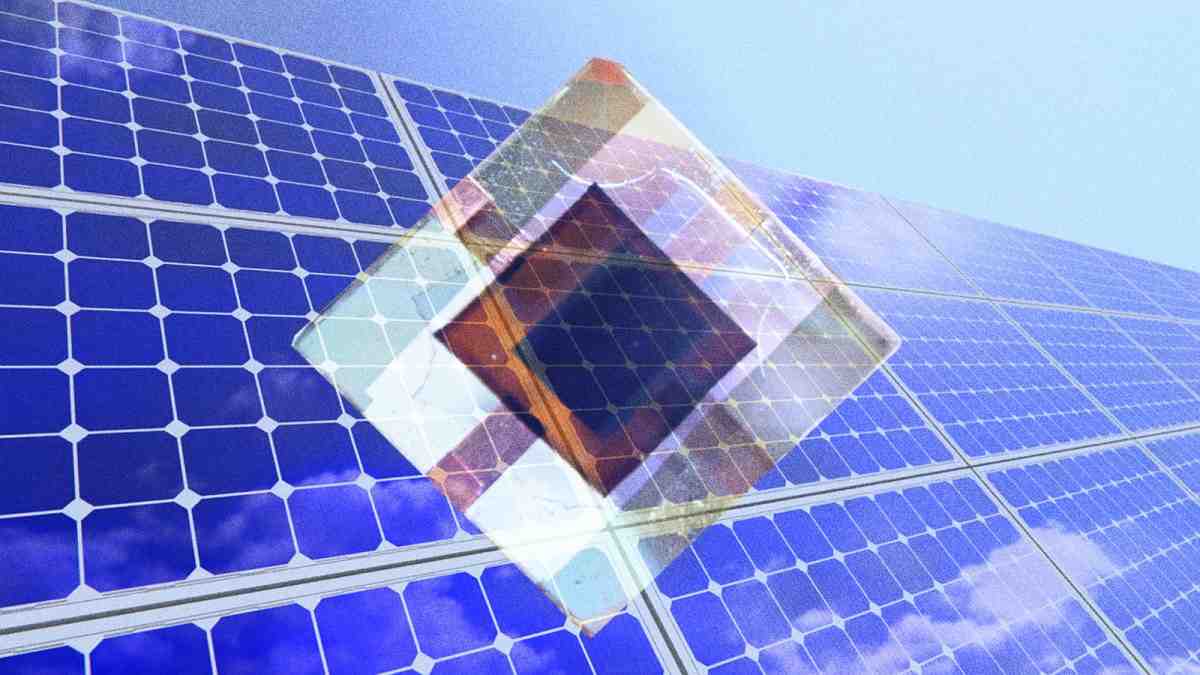 It is called the "Power Purchase Agreement" (PPA). It's a new program that covers the full cost of going solar for California homeowners who want to lower their energy bills but don't have thousands of dollars to invest in a solar panel system.
What can I do instead of solar panels? Here are some solar panel alternatives that can help you reduce your carbon footprint at home.
Domestic wind turbines. …
Community Solar. …
Solar powered lights. …
Biomass energy. …
Tunnel of the Sun…
Geothermal energy. …
Solar roof tiles. …
Solar ovens.
Is it better to have more or less solar panels?
Advantages of larger panels: Fewer panels means slightly faster installation. Fewer panels means less shelving, frames, and fasteners, so less embodied energy in your solar system. Larger panels tend to be newer than older panels, from more modern production lines.
Are more solar panels better?
The more solar electricity you consume yourself, the more you save. Because smaller solar systems produce less power, it's easier for households to use a lot of it, so they can have higher self-consumption percentages than larger systems.
Do more solar panels mean more energy?
Solar Panel Efficiency The more efficient the photovoltaic solar panel, the more energy output it will have per amount of light energy reaching the cell, which in turn will take up less surface area to meet its energy needs.
Can I have too many solar panels?
It may seem counterintuitive, but you may have too many solar panels on your roof. With conventional net metering, your utility will not reimburse you at the end of the year if you produce more energy than you consume.
How can I make my solar panels less expensive?
One way to reduce the cost of solar energy is to improve the efficiency of solar panels. With higher efficiency, fewer panels or modules need to be installed to reach the desired power target. This means less labor, less land, and less hardware.
Can solar panels be made cheaper?
The age-old question: Will solar panels be cheaper? Our quick answer to you is YES. Manufacturers have already made solar energy cheaper by 80% since 2000 and will continue to drive the price even lower. However, ClimateBiz experts recently found that the pace of price reduction has slowed.
What is the difference between cheap and expensive solar panels?
2. What is the difference between basic solar panels and slightly more expensive quality ones? A good quality panel differs from a cheaper one in the sealing materials used, such as backing sheets, solder, and the efficiency of the solar cells.
Which type of solar panel is better?
Pros: Monocrystalline solar panels have the highest efficiency rates, usually in the 15-20% range. This high efficiency rate means they produce more energy per square foot and are therefore very space efficient. Monocrystalline solar panels tend to be more efficient in hot climates.
What is the most cost efficient solar panel?
The Center for Sustainable Energy reports that installation can cost, on average, between $15,000 and $25,000. Polycrystalline solar panels are considered the most cost-effective option in solar panel installations, but it depends on the type of panels and how many are needed for the installation.
Is there a difference in solar panel quality?
Among all types of panels, crystalline solar panels have the highest efficiency. Monocrystalline panels have an efficiency index of over 20%. PERC panels add an extra 5% efficiency thanks to their passivation layer. Polycrystalline panels range between 15 and 17%.