The Economic Viability of Solar Power Deployment
Solar power deployment has captured considerable attention in recent years due to its potential economic viability. The declining cost of solar panels, along with technological advancements and increased government support, has made solar energy an increasingly appealing option for both residential and commercial use. Consequently, numerous investors are now contemplating the return on investment (ROI) in solar energy projects.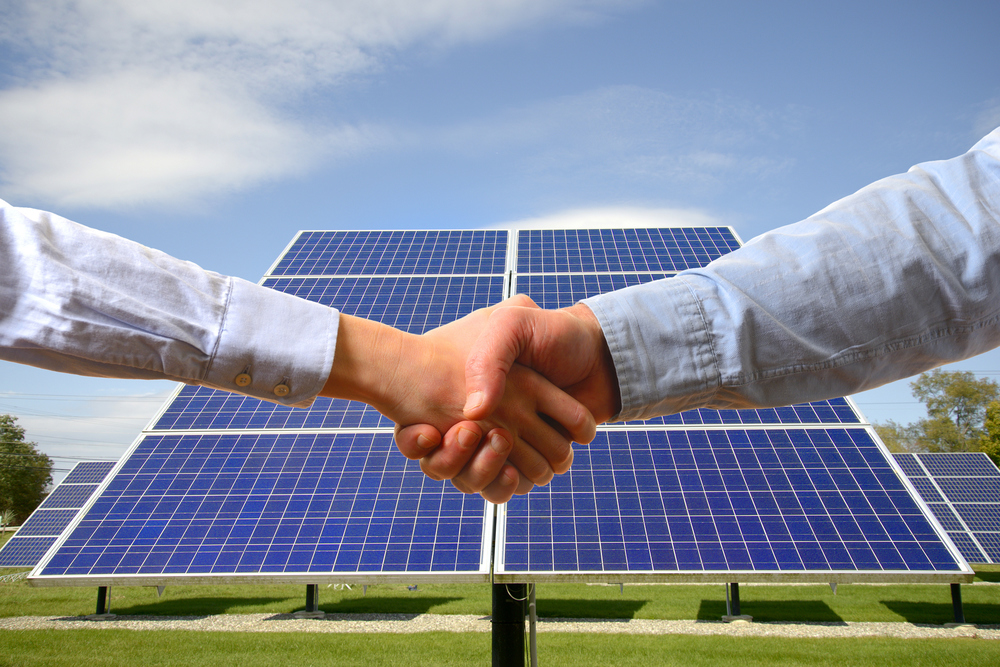 Evaluating the ROI in solar energy projects entails assessing several factors such as initial costs, ongoing expenses, and anticipated savings over time. While the upfront investment may surpass that of conventional electricity generation sources, the long-term benefits can outweigh these expenditures. Solar power systems have a lifespan of 25-30 years or even longer; once installed, they can continue generating electricity at minimal maintenance costs.

Moreover, comprehending the levelized cost of electricity produced by solar photovoltaic (PV) systems is crucial when determining their economic feasibility. The levelized cost considers all relevant expenses associated with installing and operating a PV system throughout its lifespan and divides it by the total amount of electricity generated. This metric enables an accurate comparison between different forms of energy generation and aids in identifying whether deploying solar power is economically viable.

By grasping these fundamental aspects related to the economic viability of solar power deployment – including evaluating ROI in solar energy projects and analyzing the levelized cost of electricity from PV systems – stakeholders can make well-informed decisions regarding investing in renewable energy infrastructure. With meticulous planning and consideration given to factors such as governmental policies supporting clean energy initiatives and exploring industry-specific strategies for reducing costs, it becomes evident that embracing this sustainable solution offers not only environmental advantages but also promising financial returns without compromising efficiency or reliability.
Assessing the Return on Investment in Solar Energy Projects
The realm of solar energy projects has garnered considerable attention in recent years, captivating minds with its promise of delivering pristine and sustainable power. See the article : Reducing Carbon Footprint through Solar Energy. However, before plunging into the depths of such ventures, it is imperative to embark on a journey through the enigmatic labyrinth that is return on investment (ROI) assessment – an odyssey that unravels the economic viability shrouded in uncertainty.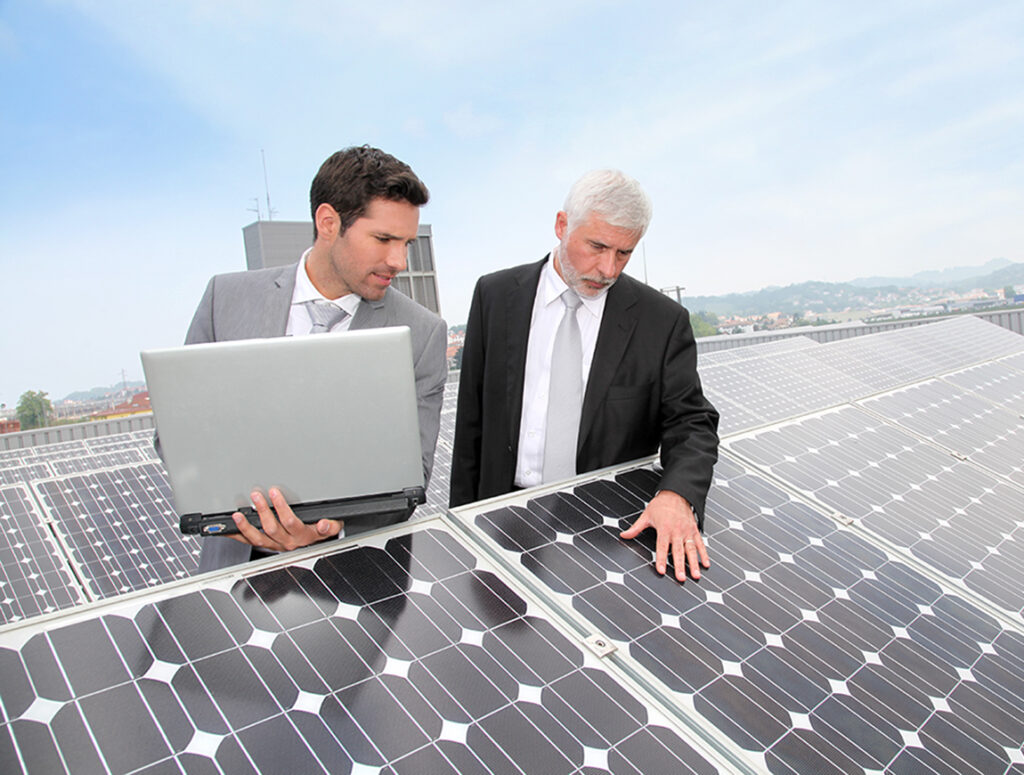 One must first grapple with the enigma that lies within the initial cost of installing solar panels and their accompanying accoutrements. This formidable sum may appear daunting at first glance, demanding great sacrifice from those who dare tread this path. Yet fear not, for hidden amidst these towering expenses lie long-term savings – wisps of relief that gently caress one's wallet through reduced electricity bills.

But lo! The perplexity does not end there; another conundrum awaits those audacious enough to venture further into ROI analysis. It is here that the lifespan of solar panels reveals itself as a riddle yet unsolved – an elusive number spanning 25-30 years. Alas! Even after this span has come to pass, whispers echo through time hinting at regular maintenance needed to coax out their optimal performance. These whispered costs must be woven into the grand tapestry forming our overall ROI calculation.

In this intricate dance between economics and fate, we find ourselves entangled in governmental webs spun with intentions unknown. Governments across lands offer tantalizing tax credits or subsidies for those bold enough to adopt solar systems – a boon showered upon them enhancing their glorious ROI landscape like fireworks bursting forth into existence against an ebony sky. Furthermore, net metering policies act as catalysts for profitability by allowing excess electricity generated by these celestial panels to be sold back to benevolent grids at rates most favorable.

By engaging in meticulous scrutiny of these ethereal factors and immersing oneself in profound financial analysis, investors can traverse uncharted territories and uncover whether a specific solar energy project whispers sweet melodies of alluring returns. It is crucial to consider not only the immediate costs and savings that lay before us but also embrace the grand tapestry of long-term benefits – a symphony composed with threads of reduced reliance on fossil fuels and unyielding commitment to environmental sustainability. Only through deciphering ROI's enigma can one make informed decisions, steering investments towards the shimmering shores of solar power deployment without compromising economic viability.
Analyzing the Levelized Cost of Electricity Generated by Solar PV Systems
Solar photovoltaic (PV) systems have become a focal point of interest in recent years due to their potential as a clean and renewable energy source. However, the levelized cost of electricity generated by these systems remains an important factor when evaluating their economic viability. The levelized cost of electricity represents the average price per unit of electricity that must be charged over the lifetime of a PV system in order to cover all costs and achieve a desired rate of return.

One key aspect in analyzing the levelized cost of electricity is understanding the initial capital investment necessary for installing solar PV systems. This encompasses not only the cost of purchasing and installing PV modules, but also other components such as inverters, mounting structures, wiring, and balance-of-system equipment. Additionally, expenses associated with land acquisition or leasing, permitting processes, engineering design, and labor should also be taken into consideration. Accurately estimating these upfront costs allows investors to better evaluate whether solar PV projects are financially viable.

Another crucial factor influencing the levelized cost of electricity from solar PV systems is their operational and maintenance expenses throughout their lifespan. Regular inspections, cleaning panels to remove dust or debris buildup, replacing faulty components or damaged parts – these are just a few examples that contribute to ongoing costs. Implementing proper monitoring systems is essential to ensure optimal performance and timely detection of any issues that might affect power generation efficiency. By carefully managing operational expenses while maximizing energy output through efficient maintenance practices can aid in reducing overall expenses associated with solar power deployment.

Furthermore,it is paramount to consider factors such as expected annual energy production levels when examining the levelized cost of electricity generated by solar PV systems.Energy yield depends on various factors including location-specific solar irradiation levels,Tilt angle orientation towards sunlight exposure optimization relative latitude position where they are deployed along shading effects caused nearby objects like buildings trees which could impact panels' efficiency significantly if not accounted for properly during system design phase.Accurate estimation models incorporating historical weather data can assist in predicting long-term energy generation potential and help determine the feasibility of solar PV projects.

By conducting a comprehensive analysis of the levelized cost of electricity generated by solar PV systems, investors can make well-informed decisions regarding their economic viability. Understanding the initial capital investment, ongoing operational and maintenance costs, as well as expected annual energy production levels are crucial elements in assessing the financial feasibility of solar power deployment. With advancements in technology and continued support from government policies promoting renewable energy sources, it is anticipated that the levelized cost of electricity from solar PV systems will continue to decrease, making them an increasingly attractive option for meeting global energy demands sustainably.
Understanding the Role of Government Policy in Driving Solar Power Deployment
The deployment of solar power is profoundly influenced by government policy, a fact that cannot be overstated. One crucial avenue through which governments can bolster solar energy is by providing financial incentives and subsidies. By extending tax credits or grants to individuals and businesses who invest in solar installations, governments can help alleviate the exorbitant upfront costs associated with such projects. These incentives serve to enhance the economic viability of adopting solar power for both individuals and companies, thereby stimulating greater deployment.

In tandem with financial incentives, government policies can also encompass regulations that either mandate or encourage the utilization of renewable energy sources like solar power. For instance, certain countries have enacted renewable portfolio standards (RPS), dictating a specific percentage of electricity generation to be derived from renewables. Through setting these targets and imposing obligations on utilities to fulfill them, governments generate a compelling market demand for solar power alongside other clean energy technologies.

Moreover, government policies may actively facilitate research and development endeavors within the realm of the solar industry. By allocating funds towards research initiatives or offering grants aimed at promoting innovation in photovoltaic technology, governments make valuable contributions toward cost reduction strategies within this sector. Additionally, they foster partnerships between academic institutions and private industries as means to cultivate collaboration and knowledge exchange.

All in all, comprehending the pivotal role played by government policy proves indispensable when it comes to propelling the widespread adoption of solar power. Financial incentives, regulations mandating renewable energy usage, as well as support for research and development collectively play an integral part in cultivating an environment conducive to embracing this sustainable source of energy on a large scale.
Exploring Cost Reduction Strategies in the Solar Industry
The solar industry seeks to lower costs through the implementation of advanced manufacturing techniques, a strategy that perplexes with its efficiency and bursts forth with increased productivity. Robotic arms for panel assembly, precision cutting machines for silicon wafers, and automated quality control systems work in unison to minimize defects while reducing labor expenses. This not only decreases production costs but also enhances the overall effectiveness of solar panels.

Another avenue towards cost reduction lies in economies of scale, presenting a burst of opportunity amidst growing demand for solar energy. Manufacturers stand to gain by producing larger quantities at diminished unit costs, necessitating strategic planning and investment in expanding production capacity. Collaborative efforts between stakeholders such as developers, suppliers, and installers further accentuate this burstiness by streamlining supply chains and sharing resources.

Technological innovations add another layer of perplexity to these cost reduction strategies within the solar industry. Research and development endeavors focus on enhancing cell efficiency while minimizing material usage or exploring alternative materials altogether. The rise of thin-film photovoltaic technologies has captured attention due to their potential for reduced material consumption compared to traditional crystalline silicon cells – a burst of innovation that lowers manufacturing costs while elevating overall performance.

By delving into diverse cost reduction strategies including advanced manufacturing techniques, economies of scale, and technological innovations, the solar industry propels forward on its journey towards heightened economic viability. These approaches not only intensify competitiveness but also pave the way for widespread adoption of renewable energy sources worldwide – ultimately contributing to a sustainable future fueled by cleaner power generation methods.